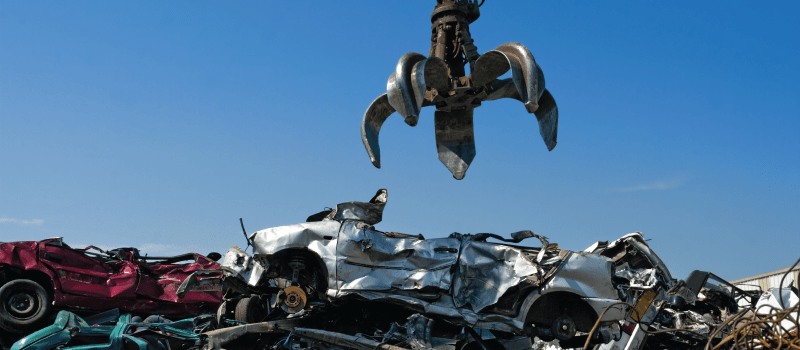 Our roundup of the biggest automotive news stories of 2019
17th Dec, 2019
2019 has been a big year for just about all of us, but especially so for the automotive industry – car makers, regulators and owners have all had a lot to keep up with! If you've been following our blog throughout the year, you may have caught some of these stories as they broke here at Scrap Car Network. Just in case you didn't though (you may have been too busy trying to find the best place to scrap your car), don't worry – we've summed up five of the biggest for you right here!
Are smart motorways really safe?
That's the question being asked increasingly often by members of the general public, according to new surveys by respected companies like Kwik Fit. Smart motorways still constitute a huge ongoing project of Highways England, the government's official executive highways agency. Essentially, a smart motorway uses a combination of human CCTV monitors and a variety of automated systems to keep traffic moving smoothly. Variable speed limits make up just one example of these sorts of systems, and some turn the hard shoulder into an active lane of motorway. This is the part that so many motorists are worried about, and Kwik Fit's survey demonstrated that a sizeable proportion of drivers don't feel safe on these sorts of highways.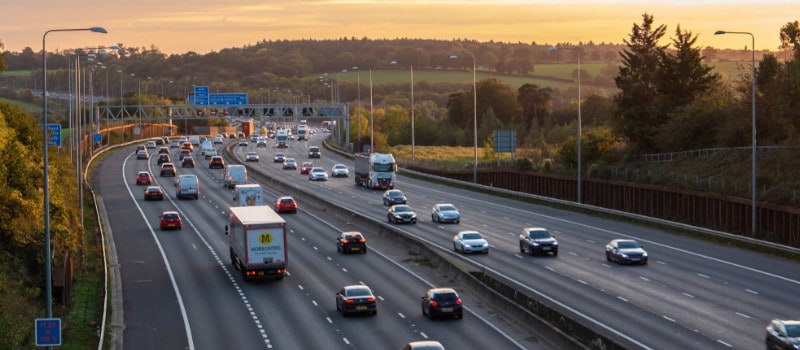 In-built speed limiters to become mandatory
This one is another controversial change, but arguably for quite different reasons! In-built speed limiters are included in a range of safety technology that's due to be introduced in all European Union countries, and the government has already stated that includes the UK, regardless of the fact we'll soon be leaving the bloc.
The scepticism surrounding in-built speed limiters is largely one to do with privacy – understandably, not many people like the idea of 'Big Brother' keeping an eye on their driving. However, many proponents of the technology say this is mostly because lots of us like the idea of being able to break speed limits as and when we please, which is a big part of the problem in itself. Besides which, there is evidence to suggest that we are better at sticking to speed limits when our cars are 'black-boxed', and in 20 to 30mph zones, this could end up saving lives.
Private car ownership may be on the way out
While it was once unthinkable for an adult not to own their own vehicle, car ownership appears to be dropping as increasing numbers of people today are learning to get by perfectly well without. There are all sorts of reasons for this, many of which we explained in our post on the topic. Ride sharing apps like Uber have a lot to do with it, as do the evolving attitudes and circumstances of young people. Rising environmental concern is also a factor. There's speculation that self driving cars may well rise to fill this gap, but how soon that really happens is – right now – anyone's guess.
Petrol and diesel cars will be banned within decades
Not just decades, but possibly as soon as 10 to 15 years, if Scotland and Ireland are successful in their goals. In July of last year, the UK government's plan was to ensure that all new cars are zero emission by 2040. However, it's now revised its plans to bring that date forward to 2035, which means we have less than 20 years left of petrol and diesel cars left. Electric cars are being seen as increasingly viable alternatives, but big strides have to be made in their development and infrastructure, too. So, if you have a petrol or diesel vehicle, does that mean you have to scrap your car in the next few years? Well, possibly, but the likelihood is that you'll be replacing it before the deadline anyway – so it's probably not something you'll have to worry about too much.

More and more car companies are teaming up
All the changes we've listed above, as well our decision to leave the EU, have contributed to an automotive industry that's having to evolve almost faster than its manufacturers can keep up with. As a result, more and more car makers are forming 'strategic partnerships' with each other to ensure that they're not left behind. Often, these partnerships are focusing on emerging or developing technologies, which manufacturers find themselves having to master if they want to avoid being left behind by consumers.
Ford and Volkswagen, for example, are putting their heads together to work on their ranges of electric vehicles, while Tesla and Daimler are partnering with similar strategic goals. Essentially, in a world of electric cars, ride sharing apps and autonomous driving, it's all too easy for traditional car manufacturers to find that they're getting left behind, so they're forming these partnerships to ensure that they're not overtaken by the likes of Google or Uber. The same timeless rule of business applies – no matter how large they are, car manufacturers need to ensure they can adapt to new attitudes and technologies, or they won't survive the competition.
Well, 2019 has been exciting enough… who knows what 2020 holds? We don't know about you, but if you're considering getting a new car, we can certainly help with your old one. All you need to get started is a simple scrap car quote, which you can get right here on our website. Just enter your car reg and postcode into the fields above, and we'll tell you exactly how much your car is worth. Curious? Couldn't hurt to find out, could it?