4 controversial technologies that will soon change the way we drive
23rd Apr, 2019
Our cars are evolving all the time. Fuel efficiency improves, emissions get reduced and cabins are becoming increasingly digitised. Few technologies, though, have changed the game quite as dramatically as the invention of the seatbelt or the airbag all those years ago, saving lives in dramatic collisions that could often end up scrapping cars. In the minds of some, though, that's about to change. Lots of new driving technologies are looming large on the horizon, and the next few years could see our cars almost unrecognisable inside and out, and our driving styles significantly changing to keep up. As you might expect, these technologies aren't popular with everyone!
1. In-built breathalysers
OK, so we're cheating a bit with this first one, as no one's quite sure when – or even if – they'll become a permanent feature of modern consumer vehicles. It's gaining a considerable amount of momentum though, and has already been implemented in some areas of the US. It is exactly what it sounds like; before the car will start, drivers would have to blow into the breathalyser to measure their blood-alcohol level. If the measure is too high, the car won't be going anywhere.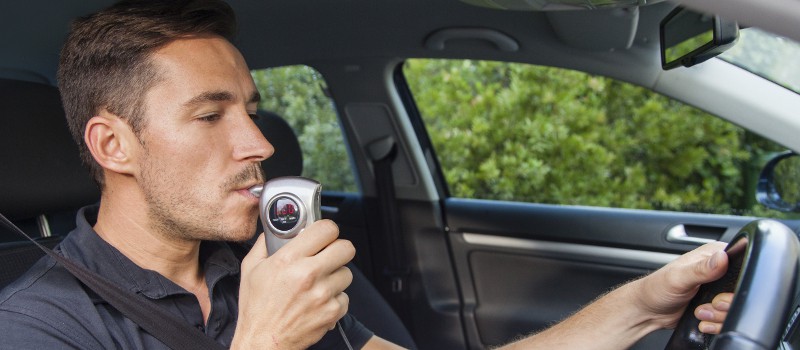 Obviously, right now the technology is far from perfect. Critics have pointed out that there's not much to stop drunk drivers getting sober friends or passers-by to blow into the bag for them. Equally though, here at Scrap Car Network we think there are probably only so many times even the most devoted of friends will be willing to do that, and the chances of getting a random passer-by to blow on something you regularly put in your own mouth are… optimistic, at best, even if their ethics were lax enough to consider doing it. So while an in-built breathalyser may not eliminate drunk driving, it will certainly make it a lot harder, which is more than enough for many of its proponents.
2. In-built speed limiters
You may well already be up to speed (we're not sorry for that one) on this tech, as it's been making headlines all over the place recently, and it's turning out to be highly controversial. Essentially, it's an EU implemented measure, to become mandatory in all member states by 2020. And while we may be leaving, the British Department for Transport still plans to implement it. At its core, the technology involves constant GPS monitoring of the car in question, with the system working out the local speed limit (sometimes by reading local speed signs using the car's in-built camera), and sending that information to the dashboard. The plan is that this will help drivers stay below the speed limit, with visible warnings if they exceed it. The driver can, however, override the system temporarily by pressing hard on the accelerator.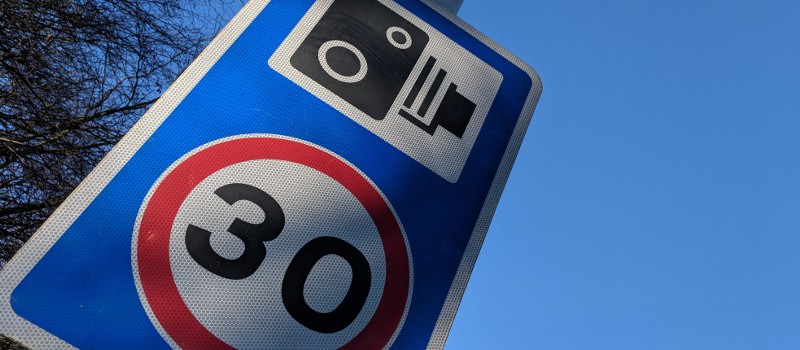 While it's undoubtedly going to be very effective in trimming the speeds of hundreds of thousands of cars, critics are concerned that the measures will make drivers more reckless, not less. What's more, people understandably don't like the idea of Big Brother in their vehicles, whether or not they're speeding, and many think that motorway speed limits should be higher than 70mph anyway. There's also the fear that the technology could pose an obstacle if you're caught in a tricky situation, making you take a fraction of a second longer to accelerate away from danger. For example, if a lorry driver starts changing lanes without seeing you (perfectly feasible, given the average size of their blind spots), accelerating ahead may be safer than abruptly braking.
The system may make it more difficult to do this, which can ultimately make all the difference as to whether you have an accident. On the other hand, it will likely make drivers a lot more rigorous about sticking to speed limits in 20 and 30 zones, in more built-up residential areas. Whatever you think of the technology, one thing is for certain – it definitely will change the way we drive.
3. Keyless entry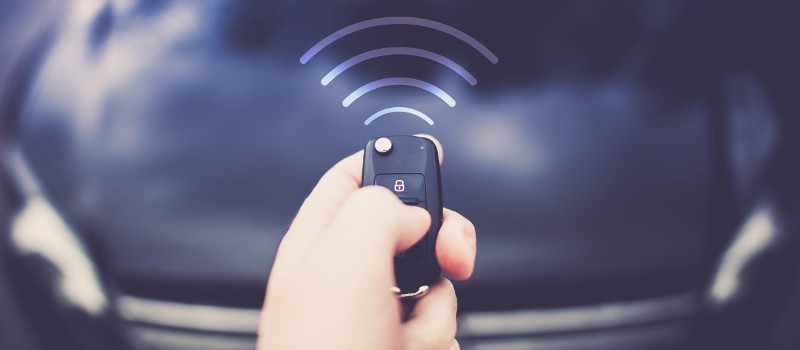 Keyless technology is a bit of a misnomer – you still do need your keys to access your car. But instead of putting them in the keyhole, all you have to do is wave them in front of the lock, and the key transmit a short signal which opens the lock. It seems convenient, but unfortunately, recently this has been found to pose certain security risks – namely, that criminals can extend these signals using relays. Basically, it means that even if your keys are in the house, they can use devices to bounce the signal all the way over to your car outside, and drive it off without ever actually needing the key in their possession. Keyless theft is actually on the rise in Britain, and it's suspected to be for these reasons.
So, manufacturers are going one step further, and looking at biometric identification. In short, the same technology that keeps your phone locked from intruders could soon be used for your car, too. That's not to say this is a perfect solution either – there are already privacy concerns about existing biometric technology, and it's not without flaws either. But most of what we say about it at this stage would be speculative – the technology is nowhere near widespread deployment.
4. Driverless technology
You knew this one was coming. Again, we're still some way off widespread deployment of driverless cars, but that's not for lack of trying on the part of manufacturers. Almost every major global manufacturer is developing their own form of driverless technology, and they're up against tech giants like Apple and Google, too. Even Uber and similar organisations are getting in on the action, creating an technological motoring arms race on who gets to it first.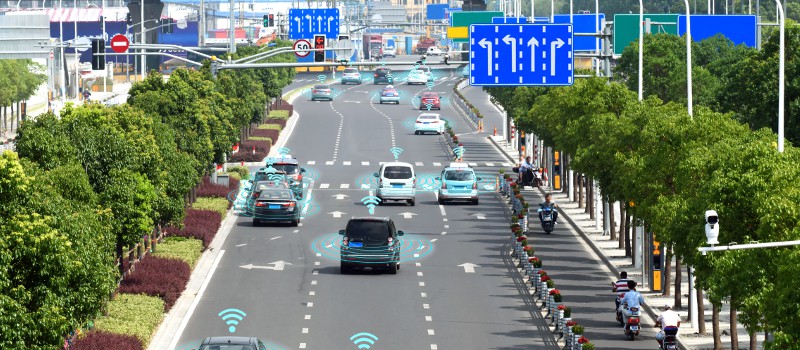 The jury's still out on whether that's a good thing. Will healthy competition drive innovation, or will a technology rushed to market endanger the property and even the lives of motorists? Who's to say? Self-parking cars, though, are already a reality, and will arguably be a much less tougher sell on our roads!
Whatever the cars of the future look like, you can be certain of one thing – here at Scrap Car Network, we'll keep recycling them and doing what we do best. We've been recycling cars for decades, and over the years we've gradually stripped back our processes until they're at the bare essentials – so it's never been faster, simpler and easier to scrap your car. Just enter your car reg and postcode to get an instant online quote!