When will petrol and diesel cars be banned in the UK?
22nd Oct, 2019
Whatever your views on it, there's no denying that the automotive sector is becoming a bit of a political hot potato at the moment, with climate change having increasingly significant effects on government policy. In July of 2018, the government's stated goal was to make sure all new cars are zero emission by 2040.
However, pressure changes from external groups, and following advice from its own Committee on Climate Change, the government is looking at amending this date, and it looks like it'll be bringing it forward to 2035, which means that no new petrol or diesel cars will be manufactured after that date. So, you're wondering, does that mean I'll have to scrap my car by then? Well, not quite. Allow us to furnish you with the details.
Pumping the brakes on petrol and diesel
The latest indication of government policy came at the recent Tory party conference in Manchester. There, the UK's transport secretary, Grant Shapps, said that the government is considering strong advice from the Committee on Climate Change, and possibly bringing sales of new petrol or diesel powered cars to an end by 2035. He highlighted that the CCC is the government's own advisory committee, and stressed that the government intended to work 'in partnership with the industry' in working out where to go from here.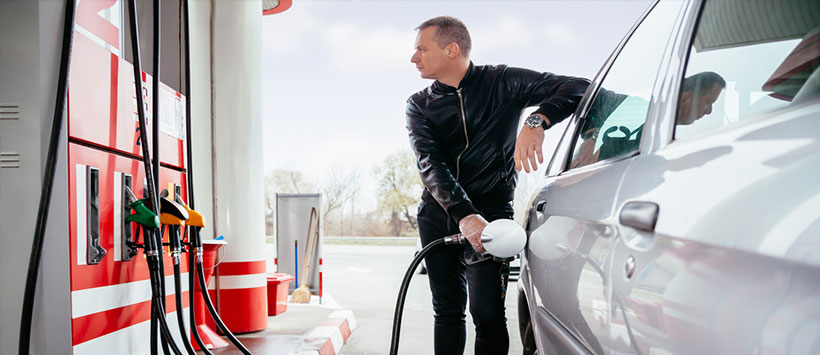 This was welcomed by the Society for Motor Manufacturers and Traders, the body that represents the UK's car industry. The shifting policies appear to be making the SMMT a little nervous, and a spokesperson said that while they were committed to zero-emission transport for all, essentially the manufacturers need to be supported as they make the transition. The waves of Brexit are still rippling across the industry, and the automotive sector is all too aware of its own vulnerability, and wants clear support and guarantees from the government.
Right now, the UK government is in the midst of planning out the next phases in its Road to Zero emissions-reduction strategy, which was first announced in July 2018. At that point, the plan was for all new cars and vans to be basically zero-emission by 2040. Now, it looks like that plan is about to be amended.
If the government does commit to this step, it'll bring England more in sync with the plans of other UK countries. Scotland is currently aiming to phase out petrol and diesel vehicles by 2032, whereas the Republic of Ireland is taking it one step further, setting its own date at 2030.
So what car should you buy next?
If you find yourself on the hunt for your next motor before the UK's date dawns – and chances are you probably will be – it's worth consulting the government policy to find out what might be best for you. Since there was a significant flip-flop on diesel, with plenty of evidence it's not that good for our health, you might want to steer away (if you'll pardon the pun) from those vehicles at first.
So, should you buy an electric car? Well, they're only becoming more viable over time, with increasing infrastructure to support them and improving technology in their construction. However, it's worth bearing in mind that the government is going to withdraw the £3,500 Plug-in Car Grant shortly, probably some time in 2020. Shapps himself says that if you're planning on getting one, you should do it while the subsidy's there, if you can. They're best suited if you find yourself regularly taking short city trips, with charging points never far away. They're less well suited to long-distance journeys, but as we touched on above, they're improving all the time!

So, when should you scrap your car? Well, since we keep our cars for about three years on average, the good news is that you don't necessarily have to rush to scrap your old motor. When the time comes though – whether your car's been involved in a collision, it's failed its MOT, or simply coughed its last – you can always count on us right here at Scrap Car Network.
We've made it our mission to make it as simple and easy as possible for you to scrap your car – all you need to get started a quick online quote! You can get your own free, no obligation quote by entering your car reg and postcode into our homepage, and we'll instantly find you the nearest scrap car dealers with the best prices. What more could you want?