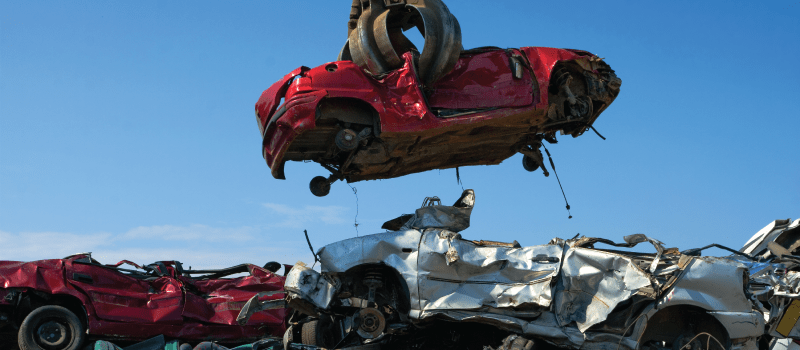 Scrapping a car in the UK vs scrapping a car in the US
28th Oct, 2019
Despite sharing a language (this one, actually), there are plenty of big cultural differences between the United Kingdom and the United States, and that's especially clear to see in the differences between our car recycling industries. Even the phrase 'I need to scrap my car' is noticeably European – in the US, they tend to prefer phrases like 'junk my car'.
Laws and regulation vary considerably between the two nations, and that makes a big difference to responsibilities of both drivers and scrapyards when people scrap their cars. Here, we take a look at what's involved in scrapping your car in the UK, and how it differs from how they do it over the pond.
How to scrap your car in the UK
Scrapping your car in the UK might sound like a complex process for the uninitiated, but you'll be happy to hear that it's actually a lot simpler than it sounds. In fact, here at Scrap Car Network, we go to a lot of effort to keep it that way!
We've covered how to scrap a car in one of our previous posts, but for the purposes of this article, we'll recap it quickly in 8 easy steps.
1. Collect your paperwork and documentation together
As with most other things in life, you can make the process a lot easier for yourself if you have all your paperwork in order to begin with. Happily, in this case there's not a lot to it. It's mainly:
Your V5C (vehicle registration document)
Passport, driving licence or other photographic ID
Maintenance history, repair receipts and any other documentation you have relating to the vehicle.
Can't find your V5C? Don't worry too much, we're coming onto that in a later step. For now, it's time to move onto…
2. Apply to take the registration plate off (optional)
Only if you want to keep it, that is. If you've spent the money or effort necessary to obtain a personalised number plate, it'd be pretty galling to have to send it to the scrapyard along with the rest of the car. If you're not particularly attached to the number plate – or licence plate – you can safely skip to the next step.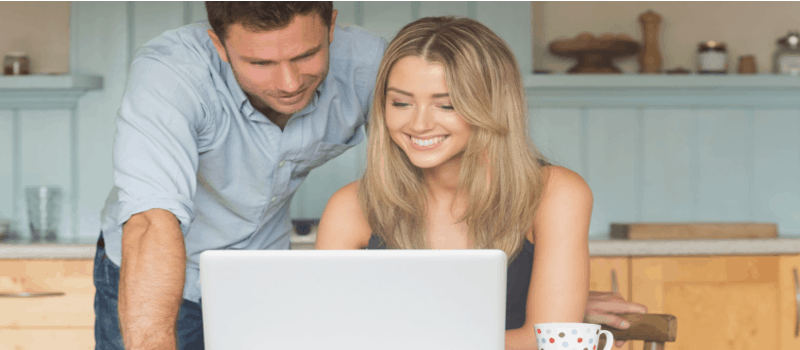 3. Remove any parts from the car (optional)
Those with the right knowledge, time and tools to hand sometimes prefer to remove some parts from the car to sell on separately. If you want to do this, you'll also need to apply for a vehicle SORN, to legally cover the car while you get this done.
However, personally we don't recommend taking any parts off, as it has a severe impact on the scrap prices you'll get for your car.
4. Use an Authorised Treatment Facility to scrap your car
An Authorised Treatment Facility shouldn't be difficult to find. Essentially, it's any scrapyard that's been licensed and monitored by the Environment Agency. ATFs are the only scrapyards legally permitted to operate in the UK. Some people prefer to contact them directly, but here at Scrap Car Network we prefer to do the legwork in connecting you with your nearest local scrap car dealer, saving you time, effort and hassle.
5. Enjoy hassle-free collection right from your doorstep
Most of the time, scrapyards will collect your car at a time and place of your choosing. Free collection is a key part of our own service here at Scrap Car Network. You'll just need to ensure you have your aforementioned form of photographic ID to hand, so we know it's you!

Hand over your V5C (but keep the yellow slip)
When the scrap car collection agents arrive, make sure to show them your ID, and hand over all the relevant documentation associated with the car (including any details of its service history, and previous repairs). However, take care to keep hold of the yellow slip on your V5C, officially known as the Notification of the Transfer or Sale (Section 3). You'll need this for the next step.
Let the DVLA know that your car has been scrapped
Once you've scrapped your car, you'll need to notify the Driver and Vehicle Licensing Agency. This is so that you're freed from legal responsibility from the car, and therefore no longer liable to pay tax on it. You can do this via the official UK government website – you'll need the details on your yellow slip, including the 11 digit reference number.
Ensure you receive your Certificate of Destruction
As soon as the DVLA has ascertained that you've scrapped your car, they'll release the Certificate of Destruction, which should be with you in no more than few weeks. It's really important to double-check that you've received this. Without it, you may be still legally responsible for the car.
That means at the very least, you risk exposing yourself to fines amounting from anywhere between £80 to £1000. In the worst case scenario, your car may be illegally repaired and sold on, so if it's later discovered by the authorities (or even used in a crime), it'll be your door that gets the first knock!
How is the scrap car process different in the United States?
As we touched upon above, the basic process remains broadly the same across the two continents, but there are some important differences with paperwork and formal documentation.
1. Collect your paperwork and documentation together
If you're scrapping your car in America, once again it's good to collect up any maintenance papers and other official records if you've got them, and you'll need photographic identification to prove it's your vehicle.
(These days, the law is very strict on the matter of photo ID. Not all that long ago, some parts of the US had a problem with well-equipped rogue traders simply lifting vehicles directly from their parking spaces and scrapping these cars for cash – all without the knowledge of the owners!)
The law is also noticeably stricter on the subject of a vehicle title, which is for all intents and purposes the US equivalent of a V5C. You can't scrap a car without a V5C, but replacements can be collected from the state's local Department of Motor Vehicles. The DMV also requires it to be registered and insured, especially if you're driving it to the salvage yard (which we'll come to in a moment).
2. Apply to take the registration plate off (optional)
To be honest, this varies by state. Some states such as Maryland and Nevada legally require you to remove your licence plates if you're scrapping your car. Others, such as Pennsylvania, strongly recommend it, whereas others still remain broadly ambivalent. California only requires that a licence plate is surrendered if its matching plate is lost or stolen – this helps authorities to trace automotive crime and fraud more easily.
For this reason alone, most drivers would be well-advised to remove their own plates before scrapping their car. Unlike in the UK, they're not permanent fixtures. Sometimes you can even get money back for them, as the state can re-use them for another vehicle. (Idaho is known to do this, as there are far fewer drivers there.)
3. Remove any parts from the car (optional)
The tendency for drivers to do this varies by state. In the most densely populated areas, drivers tend not to bother with the fuss or hassle. However, people in more remote rural areas are likely to be more reliant on their cars, so are more likely to remove parts for themselves.
However, the same rules apply; scrap cars are typically valued primarily on their weight, so taking off parts generally has a noticeable impact on the price that the junk yard is willing to pay for the vehicle in question.
4. Use a licensed junk yard to scrap your car
The danger of dodgy dealers is an ever-present fear for American drivers, just as it is for British ones. Therefore, those scrapping their car in the US are well-advised to have a quick look into the credentials of their chosen junkyard. Licences are generally provided at local and state levels – there are relatively few federal regulations that US junk yards must abide by.
What's more, it's worth bearing in mind that salvage yards are often more specialised in America. Some junkyards, for example, will only deal in specific materials, which means it's important to check that the chosen facility does indeed recycle the whole car. Otherwise, it can result in a whole lot of wasted time and effort for both parties!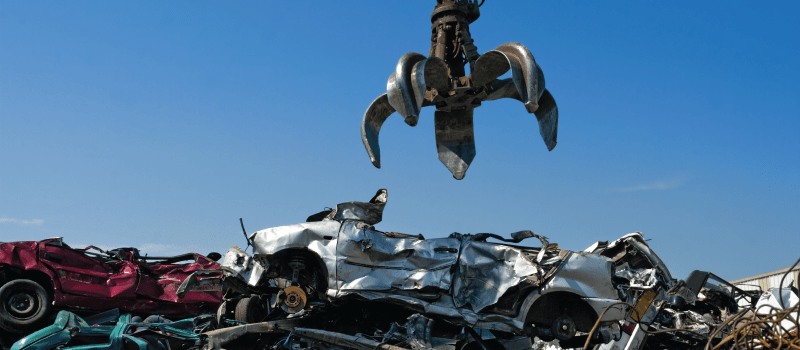 5. Enjoy hassle-free collection right from your doorstep
Unlike most UK scrapyards, lots of American junk yards don't guarantee free collection. That means in many cases, drivers must organise for the transport of their own cars. Sometimes the junkyard will offer to tow the car, but at a price. Either way, then, drivers must often therefore deduct the cost of towing from the final price they'll get for their scrap car.
Some car owners opt to drive their vehicles directly to the junkyard, if they can. Obviously though, the vehicle still has to be registered and insured for that to happen. To make the process easier, American drivers can obtain what's called a 'one-way permit' from their local DMV.
This one-way permit allows them to take their car on a single journey to an official destination, free from the normal legal requirements. As you've probably guessed, it's designed for exactly these sorts of scenarios – much like the way we do things in the UK with pre-booked MOT appointments.
6. Hand over all relevant paperwork
As we touched on above, if you're based in the US you'll find it nigh-on impossible to sell your car without a vehicle title, so you'll need to ensure you have it ready by the time the collection agent arrives to take away your car.
7. Let the DMV know that your car has been scrapped
Just like the DVLA, each state's DMV legally requires drivers to provide formal notification that they've scrapped their car. This protects you from legal liability if it's sold on, or in the worst case scenario, involved in criminal activity.
Some experts actually advise taking this step before you call the salvage yard, so that you can sort out the paperwork in good time and clarify the DMV's expectations from the junk yard. When you let the DMV know, you might need to fill in a few specific forms in person. As ever, the tendencies vary from state to state.
8. Ensure you receive your Certificate of Destruction
American institutions can be a little less specific about Certificates of Destruction, and they can sometimes be referred to by several names, depending on where you are in the country. The ultimate effect is the same, though – a car that's been issued with a Certificate of Destruction can never be legally put back on the roads.
Of course, when it comes right down to it, the top question that almost everyone will be asking is: how much will I get for my scrap car? Well, while the actual figure differs for everyone, here at Scrap Car Network we can provide the easiest way to find out – just enter your car reg and postcode into our homepage, and we'll provide you with an instant scrap car quote. No fuss, no hassle – it's really that simple! Curious to find out how much yours is worth?