Here's Everything You Need To Know About A SORN
27th Mar, 2018
Basically, SORN stands for Statutory Off Road Notification, and you need it if – you guessed it – you're taking your vehicle off the road. Crucially, it's the document that allows you to stop making further tax and insurance payments. It's obviously all a bit more complex than that, but that's the bare bones of it. So, we've collected some of the most common questions we've often heard our customers ask about SORNs – the answers are below!
Here's what we'll be covering:
Let's get to answering them!
1.What Is A SORN?
A Statutory Off Road Notification essentially acts as a formal declaration to the DVLA that you're taking your car off the road. Generally, if you want to take your car off the road it means that you'll want to stop paying car tax and insurance on it as well, and a SORN is the document that lets you do that. If you don't have one, as far as the DVLA's concerned, they're still due the money, so it's important not to forget!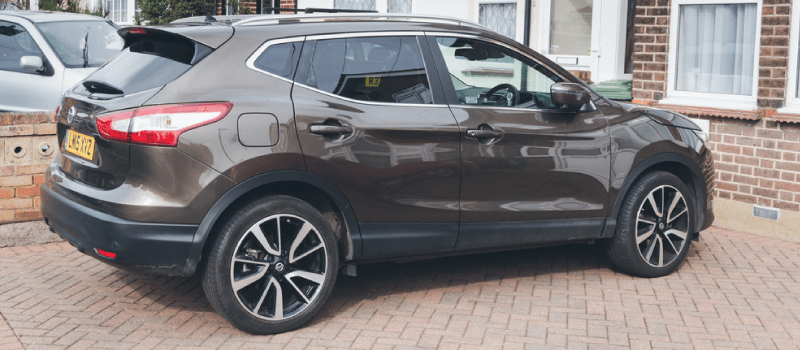 In case you're asking "can I drive a car with a SORN", the answer is a resounding nope. You can't have it both ways; while a SORN is active, your car doesn't technically have tax or insurance, so it's illegal to drive it on a public road. The only exception is if you're taking it to the garage for a pre-booked MOT appointment. That way if you're pulled over, the garage will be able to confirm your appointment to any enquiring law enforcement. Outside those circumstances though, you're looking at the business end of a £2500 fine.
2.Why You Need A SORN?
Basically, if you want your car off the road, and have no intention to drive it any time in the near future – say for example, if you've decided to get the train to work for a while.
Other circumstances in which you might need a SORN include (but are not limited to):
Keeping your car in a lockup or garage (but you can't leave it on any public road)
If there's an unavoidable delay in renewing its insurance policy, it will need to be declared officially off-road with a SORN. Otherwise, you can be fined for your vehicle being uninsured, even if you're not technically driving it!
If you plan on scrapping your car for parts, or restoring it.
If you've bought your car with the intention of keeping it off road. Classic, collectable, vintage or unique vehicles generally fall into this category.
3.How much does it cost to get a SORN?
The application and receipt of a SORN is absolutely free – as indeed it should be! – so don't worry about having to pinch the pennies get one. Having to saving up to ultimately save money would probably would be a bit of a never-ending circle otherwise, financially speaking.
4.Do You Still Need To Pay Tax And Insurance If I Have A SORN?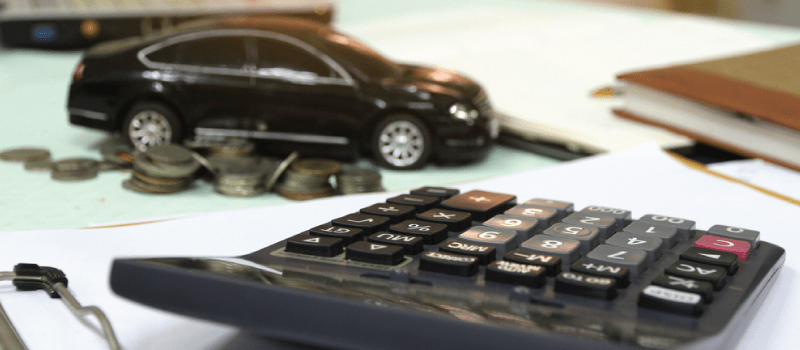 Ultimately, you'll be pleased to hear, no. However, there's something really important to bear in mind. While you can cancel or pause your car insurance with your personal provider, just the act of applying for a SORN doesn't mean you can just immediately stop paying vehicle tax. You have to continue paying it until you're specifically notified otherwise, or the DVLA will almost certainly view it as an attempt to dodge your legal obligations.
If you simply stop right away, you risk an £80 if you're caught. That can rise up to £1000 if it's unpaid. However, when applying for your SORN you can ask the DVLA for your remaining payments to be reduced. Don't think the DVLA is just pocketing the extra cash for your car, though. Within 6 weeks of getting your SORN, you'll automatically get a full refund on the vehicle tax you owe for any remaining months, so you're not losing out.
5.When Does A SORN Expire?
Basically, it doesn't. A SORN is indefinite, so you don't need to worry about the hassle of having to renew one. You may have seen, heard or read elsewhere that a SORN has a twelve-month expiry date. This was indeed once true, but hasn't been the case for the last few years, so chances are that the other article you're thinking of is probably out of date.
6.What Happens If You Buy A Car With A SORN?
SORNs don't transfer over between owners, which can be good or bad news depending on what you plan to do with the car. If you're looking to keep it off the road for a couple more months just while you get everything finalised – say, crossing the Ts and dotting the Is on the insurance, you'll need to re-register it with a SORN of your own. Otherwise, as far as the DVLA is concerned, once the car is officially yours then it's considered back on the road.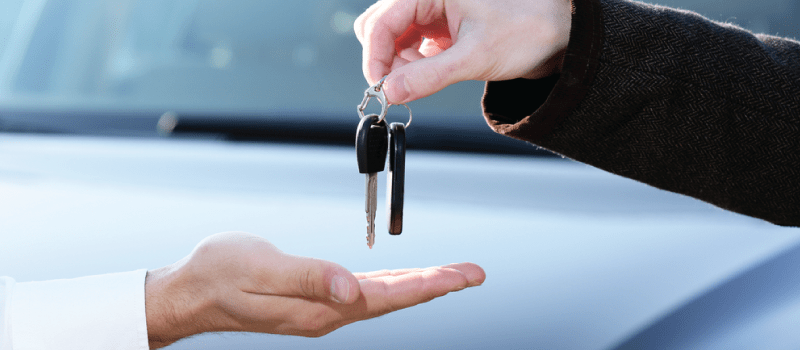 7.How Do You Get A SORN?
The wise choice is to contact the DVLA directly. You can call their service line on 0300 123 4321 if you're looking to get it done over the phone, although as is often the way with these things, you should probably be prepared to spend a fair bit of time on hold. Alternatively, you could do it via the Make A SORN section on the DVLA website. A further option is to apply by post, by filling out a V890 application form and sending it to the DVLA's physical address in Swansea, SA99 1AR.
By the way, if you've recently bought the car but you're not yet technically registered as the car's official keeper, you can only register a SORN by post. If you want, you can specify exactly when you want the SORN to start – you can do this by signifying it with the 16-digit number displayed on your V11 document (otherwise known as your vehicle tax reminder letter.)
8.How Long Does It Take To Get A SORN?
Once you've made your application, you'll generally receive your SORN within 4 weeks. If not, it's wise to give the DVLA a ring, just in case. For this reason alone, if you've recently had a reminder letter about taxing your vehicle but you've decided to keep it off the road, it's best to arrange a SORN sooner rather than later.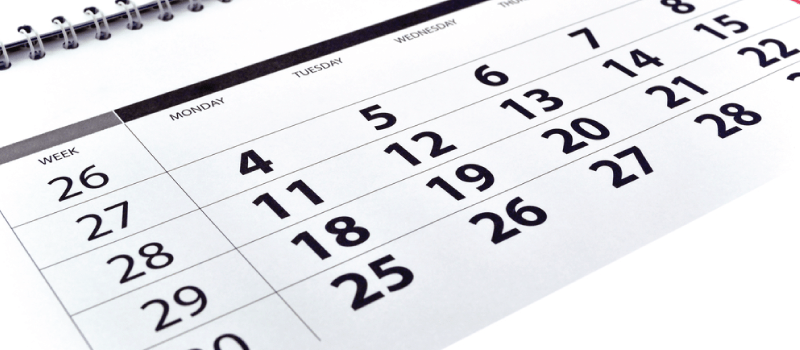 9.How Can You Get A SORN Car Back On The Road?
It's not tricky! Mainly, you just need to arrange for it to be taxed again, which you can do via the Vehicle Tax section of the DVLA website. The next step is to check that your insurance is active, and that it's valid and in-date before you hop into the driver's seat. The other thing to check is whether it has a valid MOT. If it doesn't, you should definitely arrange one before the vehicle is declared back on the road. As we mentioned above, taking it to its MOT is one of the few instances that you're legally permitted to drive it while a SORN is still active.
Of course, there may be points when it fails its MOT. Hopefully you'll have plenty of time to see that sort of eventuality coming, and when you do, don't forget that you can scrap your car for cash right here at Scrap Car Network. All you need to do is enter in your car reg and postcode onto our homepage, and in no time at all you'll be looking at your very own instant online quote. What's not to like?
10. Can I sell a car with a SORN?
You can indeed sell a car with a SORN, but since you're prohibited from taking it out onto public roads, you're probably going to find it quite difficult. Don't forget that the vast majority of buyers are also going to want to have a test drive before they agree to buy your car, and if they're prevented from doing so by an active SORN then it's likely going to be an extremely difficult sell for you. Plus, if you want to sell your vehicle privately, you'll usually also need to ensure that it has a valid MOT, tax and insurance – whether you have an active SORN in place or not.
However, if you're not able to secure all of these, you still have a couple of options. For example, you may be able to sell your car to a registered car buyer. Vehicles in the possession of trade buyers will generally be given trade number plates, which means they're not subject to exactly the same tax legislation as the rest of us.
Alternatively, if you're selling your SORNed vehicle to a car scrapping service like us. Our hassle-free collection service means that we'll collect your car right from your driveway, so there's no need to worry about how you're going to get the car to us.
11. Do I need a SORN to scrap my car?
Nope! You can legally scrap your scrap your car without a SORN. If it's in good enough repair, traditionally car owners would drive it to an Authorised Treatment Facility, but as we've touched upon above, our hassle free scrap car collection service means that we can handle all the transportation stuff for you. We won't hang around in getting you that all-important Certificate of Destruction either. From your side, the main thing is to ensure that you're able to supply the main sections of the V5C logbook, and it's always a good plan to let the DVLA know yourself that you've scrapped your car. Just in case!