Scrap Car Prices: A Guide To UK Scrap Car Values
20th Aug, 2018
We know what you're thinking – "how much is my scrap car worth?" You're not the only one! It's one of the biggest questions many people have in mind when they decide to scrap their car. If you've done much searching online already, you'll already know that an exact answer about your scrap car's price can be quite tricky to pin down, as there are all sorts of variables that might affect it.
We've put together this comprehensive guide to pricing factors and costs to help you narrow the field a bit, so you know what to really expect when you sell your scrap car.
Here's what we'll cover:
How can you get the best price for scrapping your car?
Get the best price from the dealers closest to you first
One of the biggest secrets to getting the best price is really about finding the right dealer in your area. The local area part is really important – many people don't realise how their location affects the prices they're able to get for their scrap car! The further your dealer has to travel to collect, the more they might end up knocking off the price to cover their costs. For that reason, if you want to get maximum value for your car, you're best off checking out the closest dealers first.
(It's probably worth mentioning that when you choose Scrap Car Network, we do all that for you! We use our own network of scrap car collection partners and trusted breakers to connect you with the best prices in your area, so you can save both time and money as you scrap your car.)
To get the best price it's all a matter of timing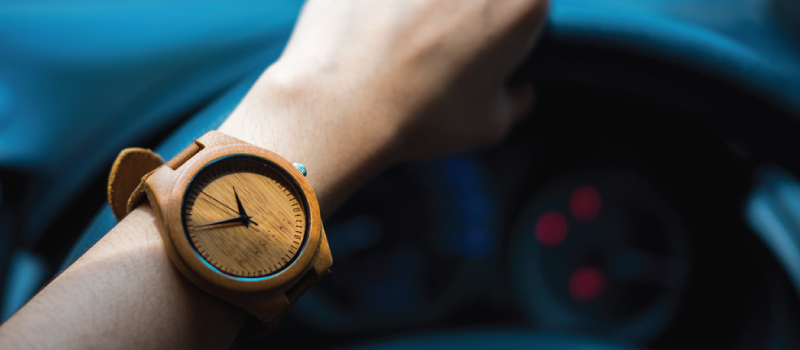 Most dealers find themselves fully booked (or close to) by the month's end, so they knock a bit off the prices they offer to make themselves temporarily less competitive. It might sound counter-intuitive, but what it actually does is slows down the amount of incoming business they get, leaving them more time to handle the customers they've already committed to.
You can take advantage of this lull by doing your research early in the month, and getting a guaranteed quote at a time when prices will be at their most competitive. Ideally, within the first two weeks of each month will be your best bet! You'll be in a particularly strong position if you can afford for your scrap car to wait on the driveway for a few days (or weeks) while you secure the best quote.
Don't lose money by taking your car to pieces
Try to resist the temptation to remove any parts from your car. The vehicles with the most scrap value are typically those that have all their original components, left as intact as possible. Scrap car dealers will usually subtract the value of any missing parts from the total price they're willing to offer you for your scrap car. Not only that, but there's no automatic guarantee you'll be able to sell those individual components for a decent price anyway.
Removing especially valuable parts will have a particularly noticeable impact on your scrap car's price. Taking out your engine, for example, can take as much as £67 off the value, whereas the catalytic converter could take off anything between £30 up to as much as £85. This drop your car's value happens regardless of what you end up selling components for yourself. Lots of scrap cars are valued within the £100 to £300 range, so with that in mind it's quite a big drop! For most people, it's not worth the risk.
Plus, there's the fact it can also make it tricky to collect your car, depending on what you've removed. Ever tried to remove a car with no wheels? We have, and it's an absolute nightmare! If you're not careful, your dealer might level additional charges for the extra time and effort.
Be aware of time-honoured scrap car trickery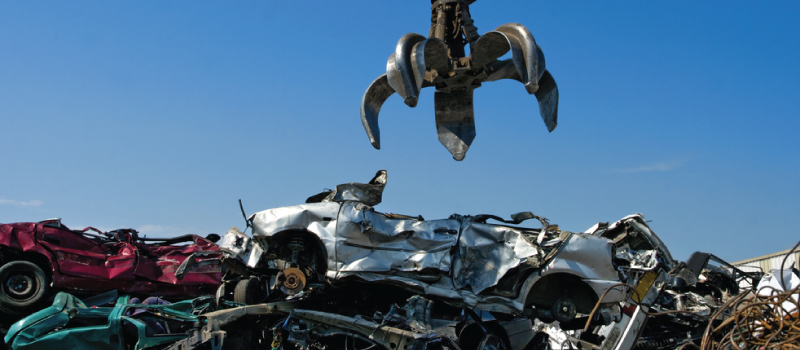 This tip isn't so much about maximising value so much as it is about dodging unnecessary costs. The bad news is that sadly, you may come across some cynicism and dishonesty in certain scrap car dealers. The good news is that they're relatively few and far between, and their favourite tricks are quite easy to spot if you know what you're looking for. Here are a few of the most common ones:
Don't believe anyone who says your scrap car isn't worth paying for, and offers to do you a 'favour' by simply taking it off your hands. All End of Life Vehicles are worth something, even if it's only their weight in scrap metal.
If you don't have a logbook, some scrap dealers will try to knock £25 off the price. Don't let them! You don't necessarily need one. The DVLA doesn't technically require a logbook if you're scrapping your car – as long you remember to let them know you're doing it.
(Of course, you'll have none of that nonsense from us here at Scrap Car Network. We only partner with Authorised Treatment Facilities – trusted, properly regulated professionals with proven track records excellent and standards of service.)
Make sure you agree a guaranteed price with your scrap car dealer
This is a vital step in choosing a scrap car dealer; it's always a good idea to make sure you're getting a guaranteed price. Again, it's something you can take for granted with Scrap Car Network. With a small minority of other dealers, though, sometimes the driver who comes to collect your car will attempt a last-minute haggle with you on your doorstep. This can be intimidating, and that's what they count on. Don't get drawn into it – if they won't collect your car, you can easily find someone else who will. Oddly enough, they'd probably sooner back down rather than lose your business completely!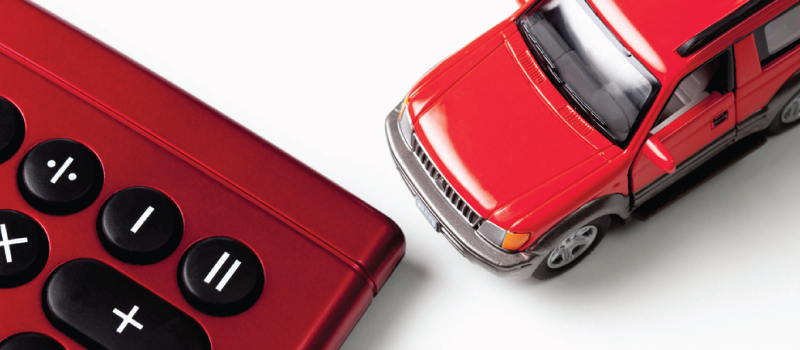 Get a refund on your road tax
If you've read any other advice articles about scrap car price, you might see a lot of them mention remembering to claim back your road tax on your scrap car. This advice isn't wrong as such, just a bit outdated. Since 2014, the DLVA has processed all road tax via online databases, having moved away from paper tax discs. If you're a new driver, you may never have even had one. When you inform them that you're scrapping your car, they'll refund you the money automatically, so you don't need to worry about it affecting your scrap car's price.
What factors influence the prices of scrapping cars?
A question we often hear is "how much cash will I get for scrapping my car?" As we mentioned in our introduction, to be honest there's not a quick, simple answer. The price of your own scrap car depends on a whole heap of variables. Some of these you can influence, and some of which you can't. These include:
The size and weight of your car
OK, so this one isn't exactly rocket science. Normally, scrap car prices are heavily reliant on the tonne-weight of your vehicle. Bigger and heavier cars generally have more usable scrap metal for dealers, which affects the amount of cash you'll get for them. As you'll see below, a bulky Land Rover is naturally worth in scrap than a smaller Ford Fiesta.
The make and model (and its age)
Just as make and model affects the purchase price of your car, it affects the price when it gets scrapped, too. Often you may find that cars that are more expensive to buy and run can often be worth more when they get scrapped, in turn. Age can also come into play – a model from 2015, for example, might be worth more than one from 2001.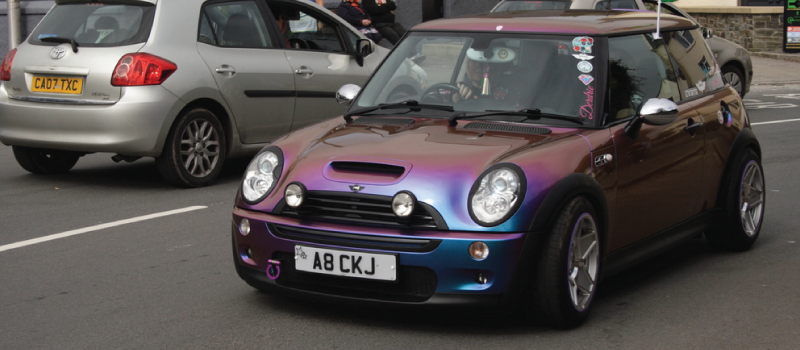 Whether or not it's had parts removed
We won't go into detail on this one, as you'll already know it from above. To get maximum value for your scrap car, it's important not to remove any parts beforehand, even if you've got the skills and know-how to do so. Lots of them can be more valuable than you think!
Your location and distance from the dealer
Once again, we've covered this in more detail above; the further you are from the dealer, the less money you'll get for your scrap car. It's why we've made it such an integral part of our service here at Scrap Car Network!
The scrap metal market is notoriously fast moving, with the supply and demand of recycled steel, aluminium and copper all changing regularly, often on a daily basis. And since they're all metals used in automotive manufacturing, all of them can affect on the price you'll get for your scrap car. There's obviously not much you can do about economic factors though, so for the vast majority of people it's really not something you need to worry about.
Can you accept actual cash when you're scrapping your car?
The short answer is: nope. Never trust a dealer who attempts to pay you in cash for your scrap vehicle! Cash for scrap cars was made illegal by the Scrap Metal Dealers Act, all the way back in 2013. Essentially, the act is designed to make payments for ELVs (End of Life Vehicles) more easily traceable, which makes it harder for criminals and unscrupulous dealers to remain undetected.
This is why we're so careful about how we pay you at Scrap Car Network. Once we've agreed on a firm price for your car, we'll pay the balance by BACS or bank transfer, so that it's clearly visible for the relevant authorities to inspect.
Average scrap car prices for the UK's most popular cars
| | | |
| --- | --- | --- |
| Make & Model | Weight | Price |
| | | |
| Renault Scenic | 1.432 tonnes | £174 |
| Volkswagen Golf | 1.416 tonnes | £172 |
| Land Rover Discovery | 1.854 tonnes | £297 |
| BMW 3 Series | 1.29 tonnes | £157 |
| Audi A3 | 1.425 tonnes | £143 |
| Toyota Hilux | 1.635 tonnes | £180 |
| Ford Fiesta | 0.922 tonnes | £148 |
| BMW 5 Series | 1.585 tonnes | £192 |
What sort of price can Scrap Car Network offer you?
It couldn't be easier to find out – our scrap car price calculator is designed to help you get the best price for your scrap car in an instant.
Basically, when you type in your car reg onto our homepage, we'll search our own internal database of highly-qualified Authorised Treatment Facilities, picking out our partner who's cheapest and closest to you. All we need is a few quick details from you, and within seconds you'll have your own free instant quote. No fuss, no hassle. It's never been easier to sell your scrap car!
How it works (the quick version):
Enter your car registration and postcode into the fields on our homepage
Get a free, no-obligation instant online quote to find out the value of your scrap car
Through one of our trusted partners, we'll come and carry out a hassle-free collection at a time and date that's convenient for you
We'll finalise payment upon collection by BACS or bank transfer
We'll responsibly recycle your car with our own in-house facilities, leaving you to enjoy your savings!
So then… ready to find out what your car is worth?