What happens when police catch you driving your scrap car?
28th Aug, 2018
It's important to recognise when your car has had its day. Whether it's been in an accident, it's been flood-damaged, or it's simply failed its MOT, in your heart you'll know when it's just finally time to take it off the roads. (When that day comes, you can scrap your car right here with us at Scrap Car Network!) Here are a couple of unwise drivers who had a bit of difficulty letting go of their beloved motors – which wasn't the biggest priority of the officers who caught them!
"The wind blew it off"
We're starting strong with a quality excuse from one driver in Plymouth. Late last year, this unidentified motorist was caught driving his red Ford KA (like the one below) with a chunk taken out of the rear of it. We still don't know any details of the impact that actually caused the damage, but we know it was severe enough to take off part of the bumper, and leave one wheel arch missing completely. We can say with confidence that it probably wasn't the wind.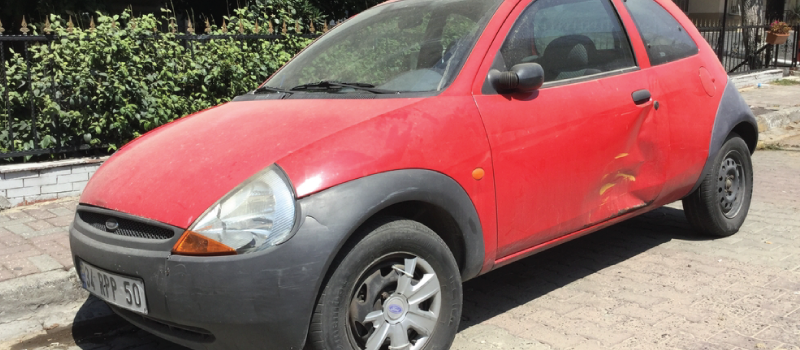 Given that the driver was also found to be disqualified, with no insurance, MOT or tax, the local police in Plymouth were equally unconvinced by his reasoning, and both he and his vehicle were taken into police custody.
Hopeless optimism in Wales
As drivers, we all might experience the odd bump occasionally. Not all of them are severe enough to scrap your car completely, and to some extent they're just a normal part of driving. Having said that, if you're involved in a crash quite as serious as one particular Welsh man was on Christmas eve last year, you definitely shouldn't extract yourself from the situation and carry on driving, as he did. Especially if you're twice over the legal limit.
Officers were responding to reports of that very crash, involving a Ford Focus which failed to stop (what is it about Fords?) As they wound their way through a narrow country lane, they were quite surprised to see that very Ford Focus approaching them, heavily damaged, attempting to ease past them without putting another scratch on either vehicle. Predictably, they stopped him, and his Christmas went downhill from there.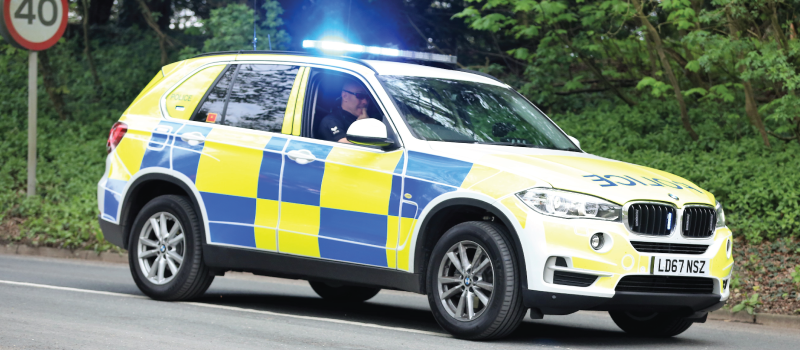 "The most un-roadworthy car"
This unenviable title goes to a vehicle that was stopped just a few weeks ago in July. Taking things a step up even from the heavily damaged Ford KA above, this driver decided to take his badly damaged Peugeot 307 out for a spin. At least, we think it's a Peugeot 307. Even from the images the arresting officers posted on Twitter, it's difficult to tell, because a whole wheel arch and entire side panel was missing – this time on the front of the car. Not just that, though; the vehicle was gutted on the inside, too. There were no seats, and many essential controls had been removed, including the steering wheel. When the police pulled him over, they found the driver sitting on a bucket, using a pair of locking pliers to steer.
The driver was again taken into custody, and officers posted the images on Twitter out of sheer amazement, dubbing it "the most un-roadworthy car [they'd] ever seen". In response, one user pointed out that, illegal or not, the unidentified driver had achieved a particularly neat bit of kerb parking, given that he only had a pair of pliers to manage it with.
Don't make the mistake of trying to drive your car anywhere when it's finally past its prime. In fact, we've modelled our entire business on making sure that we do as much of the heavy lifting for you as possible! All you need to do is enter in your car reg and postcode into the fields on our homepage, and before you know it you'll be looking at your very own instant online quote. You can click here to find out more about how it works, or alternatively you can go to our homepage to get started now!