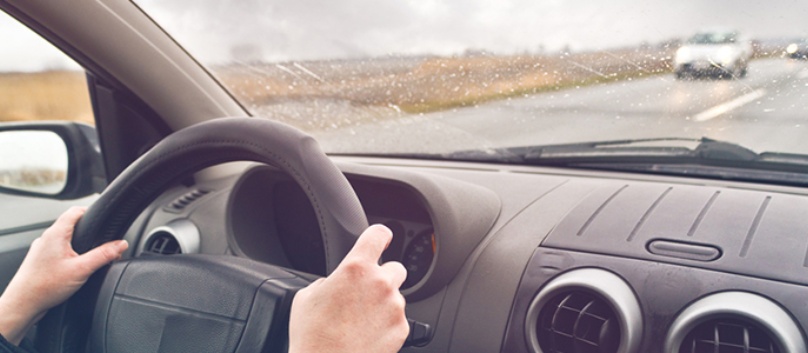 10 new driving laws which affect your car in 2020
19th Jan, 2020
Here's a fun fact for you – in all likelihood, your grandma can legally drive a 3.5 tonne Light Commercial Vehicle, since she probably passed her test before 1998. Nowadays of course, it's a completely separate test. It's a good illustration of how driving laws change all the time, but a combination of various factors means that a particularly large number are on the way this year.
Impending changes to the UK's international status play a part, as does the growing climate emergency (which is why our own car recycling rate is important to us when we scrap your car, by the way). However, other new rules are being introduced in order to improve safety and add a better quality of life for vulnerable road users – which is always welcome, because every driver is a pedestrian too!
Safety
Parking pavement ban for more UK cities
If you don't live in London, you can be forgiven for not knowing that pavement parking has been banned since the 1970s. (Well, actually forgiven by us but maybe not by traffic wardens.) In one of the UK's most densely populated cities, pavement parking can pose a serious issue for people walking, as it forces them into narrow paths that might be slippery, poorly lit or poorly maintained. Worse, it might force them to circle around the car entirely, into the busy road.
This requires caution for anyone at the best of times, but it's particularly dangerous for people pushing prams, parents with young children, anyone in a wheelchair, or anyone else with mobility or visual impairments. In fact, some of them are amongst the groups that London's transport committee have specifically highlighted as being 'disproportionately affected' by pavement parking.
This is amongst the many reasons that a similar ban is being considered for other cities across the UK, which should improve safety and convenience for pedestrians and particularly vulnerable road users.
Motorists encouraged to use the Dutch Reach for cyclist safety
Despite sounding like a European prog rock band, the Dutch Reach is actually a technique used to open car doors, and one that the UK authorities are trying to encourage more people to adopt. Essentially, it involves using your far hand to open your car door rather than your nearside one (so if you're the driver, that'll be your left hand). Doing it like this naturally forces you to look over your shoulder, so you've got a better chance of seeing approaching cyclists – and thereby helping you to avoid opening a car door right in their path, which is a huge factor in the thousands of serious injuries that UK cyclists suffer every year.
Smart motorway laws are getting stricter
If you find yourself regularly driving on motorways, you've almost certainly driven on a smart motorway already, whether or not you registered you were doing so at the time. We've explained the concept in more detail in our previous post about smart motorways, but in a nutshell – using a mix of automated technology and human operators, it actively monitors and controls the flow of traffic.

The primary goal is to ease congestion, but it also aims to make things safer too. Sometimes, a flashing red X on the gantries above will signify that a lane has been closed. Drivers can already face a £100 fine and three penalty points for ignoring this signal, but there are plans to make these penalties even stricter, as too many drivers are judged to still be ignoring them. In response to common criticism, Highways England is also planning on building more emergency refuge areas across smart motorways for anyone who crashes or breaks down.
Intelligent Speed Assist
Arguably one of the most controversial changes on the way is the Intelligent Speed Assist system, which the EU is making mandatory for all cars manufactured after 2022. And in case you're wondering, this will still apply to the UK even after Brexit, because many of the cars we drive are manufactured by European countries.
We've explained the system in detail in a previous post on Intelligent Speed Assistance, but essentially it uses on-board cameras and GPS monitoring to work out what the local speed limit is, and give the driver plenty of notice if it looks like they're going to exceed it. The system can even limit the engine's power to prevent the driver from exceeding the limit (which many drivers view to be dangerous in itself, but that's a whole different post). There are discussions about manufacturing these systems to incorporate other pieces of technology too, such as automatic braking and mandatory reversing cameras. At the very least though, drivers who are a bit free and easy with the accelerator can expect their cars to be a lot more vocal about it in future.
Climate and emissions
Rising taxes on high-emissions cars
Some drivers may have already noticed their vehicle exist duty bill (car tax, in other words) rise by £5. What's more, owners of particularly high-emissions cars can find themselves being charged an extra £15 more a year, while owners of diesel cars which don't end up meeting those standards will continue to pay higher taxes. Anyone looking to buy a new car this year could end up paying another £65 on their first year's car tax – while on the other hand, many hybrid cars will still be exempt from these charges entirely.
ULEZ set to spread throughout the UK
You may already be aware of London's Ultra Low Emissions Zone, which the city instituted to tackle its unclean air problem – an issue which contributes to the deaths of an estimated 28,000 to 36,000 people a year. Basically, the ULEZ discourages the oldest and most heavily polluting vehicles from certain areas of the city by imposing increased taxes on them at certain times of day.
Now, it looks like other UK cities are set to adopt that initiative for themselves. Big ones too, like Leeds and Birmingham. Combined with the rising taxes we mentioned above, all this means that if you've scrapped your car and you're thinking about buying a new one, it might be worth taking its emissions standards into account if you live in a major city – it might end up saving you a lot of money further down the line.
How things are changing for new drivers
Learner drivers are free to use motorways
In years gone by, the law said that you could only drive on motorways once you'd safely passed your test. However, if you've not yet earned your licence, you're now free to try out these types of roads as long as you do it with a qualified instructor, in a car with dual controls. It's still optional, so you're not mandated to do it before you take your test, but it's certainly officially recommended to do so.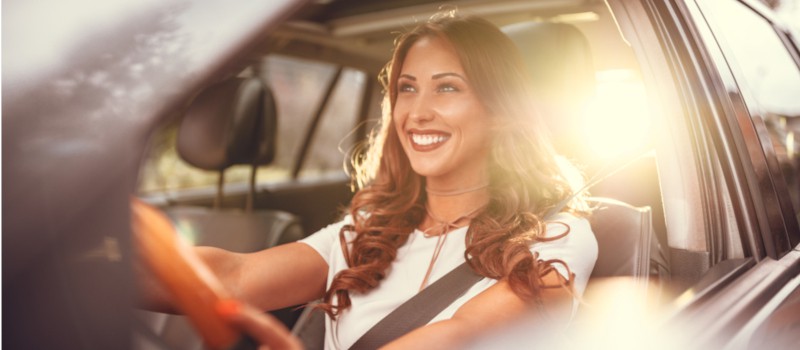 Restrictions on new drivers
A pilot scheme for graduated driving licences was trialled in Northern Ireland last year, and the government is currently considering whether or not to roll it out to the UK at large. Essentially one of the biggest impacts of this sort of scheme is that it would mean newer drivers (those who've had their licences less than two years) would face more severe penalties than more experienced drivers.
New rules could affect:
Curfews – how late new drivers are permitted to use their cars
Passengers – limits on how many other people drivers can have in the car with them
Speed – newer drivers may have lower speed limits than experienced drivers
Engine sizes – limits on how powerful their engines can be
Alcohol – newer drivers would likely have a stricter limit on breath tests than experienced drivers
Mandatory P plates – currently, the green 'Passed' plates are optional for new drivers, but that could change
Updates to national and international standards
European permits
Whatever you think about the contentious issue of Brexit, most people can agree on one thing – there's been a whole lot of confusion about it in recent years, and only some of that has become clearer over time. Despite the fact that we're scheduled to leave at the end of this month, nobody is completely sure about what happens with European driving permits.
The way things stand at the moment, in the event of a no-deal, our current UK driving licences might not be accepted as valid in European countries. That means anyone planning on taking their car abroad will have to pay an extra £5.50 on an international permit. Not just that – if you're driving your own car in the EU or the EEA, you'll also need to ensure you get a motor insurance green card from your insurer. Without it… well, France is a long way to walk.
Changes to the MOT test
The MOT test is one of those driving regulations which gets regular updates every couple of years to ensure it's still doing its primary job of making sure our vehicles are all up to scratch – and quite rightly, since the health and safety of the general public depends on it (not to mention the safety of the drivers themselves). Nothing too dramatic is changing this time; a few new categories for car defects have been created, so the total list now includes:
Pass – the car is all set to hit the road.
Advisory – nothing too severe, but could become a problem in future.
Minor – no immediate threat to safety or the environment, but the driver should prioritise getting it fixed.
Major – poses a potentially serious risk to health and safety, or the environment. Automatic fail.
Dangerous – poses a direct and immediate risk to human health and safety, or the environment. Automatic fail.
The updated test will also check for:
Under-inflated tyres
Contaminated brake fluid
Brake pad warning lights, or missing/damaged brake pads and discs
Reversing lights (for cars made after September 2009)
Daytime running lights (for cars made after March 2018)
Don't forget, if your car fails its MOT, we're here to take the edge off things – at Scrap Car Network, we pride ourselves on getting you the best price when you scrap your car with us! All you need to get started is an instant scrap car quote. It's no-obligation and completely free, and you can get yours just by entering your car reg and postcode into the fields here on our site. How much do you think your car might be worth?