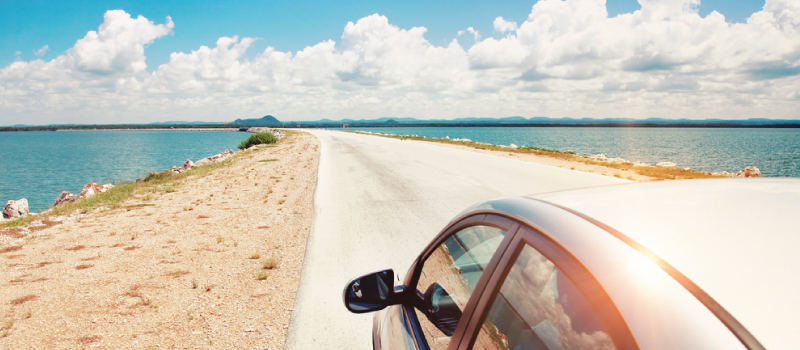 The key things to think about when hiring your holiday car
22nd Jul, 2019
Hiring a holiday car isn't a quick decision – or shouldn't be, anyway! After all, you're putting quite a lot of faith in the vehicle to take you where you need to go, so it's worth choosing your car (and the company that provides it) very carefully. Once you're out there, you won't have the option to scrap your car – not unless you've got a whole lot of capital for the collateral!
Now, there are all sorts of vital facts to be aware of, such as the best types of insurance and common scams that companies try to pull, but we've found those are fairly well-covered elsewhere. Instead, in this post we'll be focusing on the practicalities of the vehicle itself, and how to make sure it suits your needs. For example, have you thought about…
What size car is going to be best for you?
This probably comes down to a matter of who you're taking with you on holiday! If you're going on a full-scale family trip, you might find it tricky to pack everyone safely and comfortably into a city runner. It sounds so basic as to be laughable, but seriously – check how many seats your car has. There's nothing worse than starting to get inside before you realise it can only accommodate four people, rather than the whole family.
If you look closely at the listings you see online, you might spot the telltale words 'or similar', which serves as a useful reminder to make absolutely sure you know what you're getting! The same goes for the number of doors, too – naturally, you'll want to make sure everybody can get in and out both quickly and comfortably.
Where will you be driving?
This question is closely related to the size of your car, so is probably a natural choice to tackle next! City breaks in places like Venice, Berlin or Paris will probably be best suited to a nimble city runner. They're easier to park and manoeuvre in tighter environments, and if they're an automatic, it makes it much easier to deal with stop-start traffic, too.
Meanwhile, if you're thinking about embarking on a nature holiday, you'll probably want to think of something a little more rugged and hardy, possibly a 4×4. For family holidays on the other hand, your key concerns will be about safety, comfort and spaciousness, so you need to pick your holiday car with these qualities in mind!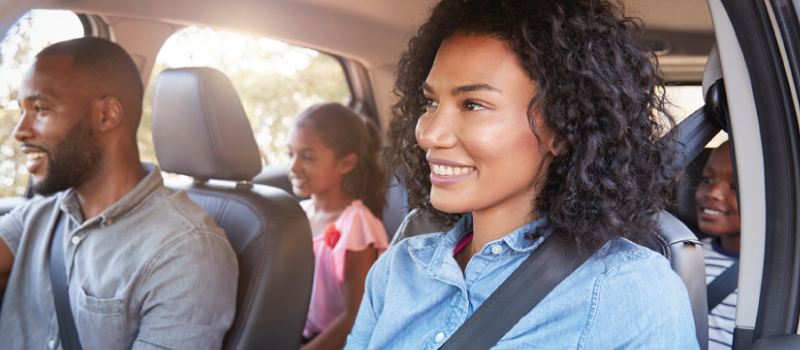 How much cargo space will you need?
Packing is always a central element of any holiday, so it would be a shame to realise that your carefully-packed suitcase won't physically fit in the vehicle! It's a good idea to think about not just what you'll be taking with you, but whether you're likely to buy anything out on the holiday too, and whether you've got space to bring it back with you if you do.
How much will you be travelling? (i.e. fuel usage)
Choosing a holiday car can be a careful exercise in weighing up the various costs and savings, so it can be annoying to save a fair amount on a holiday car, only to watch those savings get siphoned away immediately by the fuel bill. As a rule, smaller cars are generally more fuel efficient, so that's something to bear in mind. If possible, it's not a bad idea to map out roughly how far you think you'll travel – or at least any major journeys – and see if you can calculate your fuel usage from there.
Speaking of which, it's also definitely worth taking the time to understand the fuel policy. These tend to vary from company to company, but your options generally include:
• Full to full
• Full to empty
• Pay what you use
The first is one of the most popular amongst holidaymakers, as it's undoubtedly more simple. It's full when it gets to you, and you fill it up when you return it. Full to empty is a lot harder to do (i.e. returning the car with an empty tank), and in most cases you'll be charged a premium either way. Pay for what you use is another alternative, but it does require you to keep a careful record of what fuel you expend, to save yourself from getting stung when you return it!
Technology and add ons
Once you've settled on the kind of car you'll be using, then it's time to get started on the nitty-gritty. For example, you'll need to make sure you're sufficiently insured, and that you've got everything you need for your holiday, but steer clear of unnecessary extras and hard sells. (Most companies charge extra for a satnav, for example, but you might find your smartphone does the trick just fine.)
Possibly, when you're driving around in the meticulously-maintained hire car, you might find yourself comparing it to your car back home. Sometimes, this can lead to the realisation that it might finally be time for you to say scrap my car. Good news – at Scrap Car Network, we can save you time and money there, too! Just enter your car reg and postcode into the fields above, and we'll provide you with your very own instant scrapping a car quote. It's really that simple!