The booster seat rules designed to keep your children safe
19th Jul, 2019
As any parent knows, it can sometimes be challenging to take children to places they might not necessarily want to go, which is why so many of us are thankful for our cars! However, obviously you can't just plonk them into a seat built for an adult and hope for the best – it could end up being devastating if you're in a collision which is serious enough to scrap your car.
That's where child booster seats and baby carriers come in – and as with any modern safety feature, they're something you have to pay a fair amount of attention to! Below, we've laid out some of the basics of the rules when it comes to booster seats – we realise it may not make for the most pulse-racing sort of reading, but where your child's safety is concerned it's always better to be safe than sorry!
What types of seats should we be using?
Essentially, there are two main sets of regulations that govern safety standards for car seats and booster seats. The first is ECE R 44/04, and the other is the infinitely snappier iSize. ECE used to be the norm until 2013, at which point it gradually started being replaced by the iSize regulations. (As of 2018, ECE has now been completely phased out.)
iSize was designed to have several notable improvements over its predecessor, but one of the most important is that seats made to this standard have been updated to fit more neatly in with the remaining safety equipment that's available on modern commuter vehicles.
Plus, while seats made to ECE regulations provided rear-facing travel for children generally up until they were about 9-12 months old, iSize raises this capacity to up to 15 months. There are some models which can even accommodate children until they're about 4 years old, but this estimate is based on the size of an individual child, too, not just their age.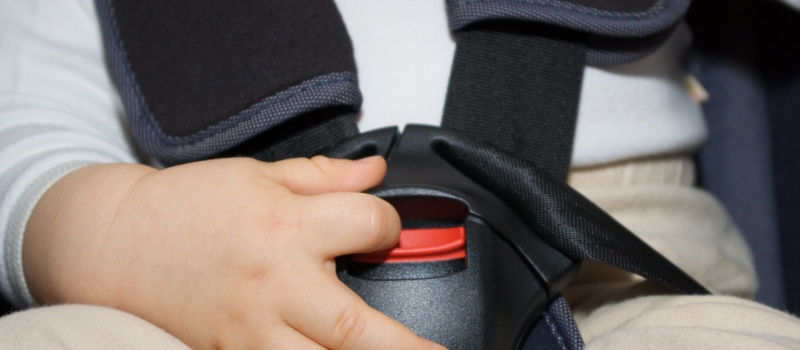 Why is the direction of travel important?
As you might expect, it all comes down to science. We'll spare you the detailed physics lesson, but the important stuff is that a child's neck is less fully developed than an adults, and can't take as much sudden strain or shock. When a child experiences a collision in a backwards-facing booster seat, therefore, the force of the impact is distributed more evenly across their body, as opposed to being concentrated on their head and neck – which could result in serious injury.
The key rules to be aware of
The law says that children under 12, or less than 135cm tall, must be sat in an appropriate booster seat or other type of car seat. The second they surpass one of these milestones, though, children can then graduate to sitting in a regular car seat, just the same as adults. Theoretically, there can be exceptions in an emergency, but it's wise to bear in mind that you'll be the one explaining your reasoning to the authorities if you're caught – making it a legal risk as well as a physical one.
Plus, when you're fitting a booster seat or baby seat it must be fitted according to manufacturer regulations – which means installing it in the way it was designed for. You can't put it in a side-facing seat if it wasn't designed for it, and in the vast majority of cases iSize seats must be fitted using a proper diagonal seatbelt, not by 'making do' with a lap belt.
Finally, if you need to put the child seat in the front seat next to you, it's important to ensure that the airbag is switched off – otherwise, getting into a collision that scraps your car can end up being devastating. Turning off the airbag isn't going to be easy – as it shouldn't be! – but you can usually find out how to do it by consulting your owner's manual.
For all these reasons combined, generally experts recommend always buying new child booster seats rather than resorting to second-hand ones. It's not always easy to tell what regulations they adhere to, and therefore how safe they really are!
Obviously, we hope that when your beloved vehicle finally does reach the end of its useful lifespan, it won't be because of a collision that's caused it to become a scrap car. Whatever the case, though, we're here to help you get rid of it quickly and easily. All you have to do is use the fields above to get your very own instant online quote, and we'll take it from there. Easy, simple – that's how we like to do things here at Scrap Car Network!