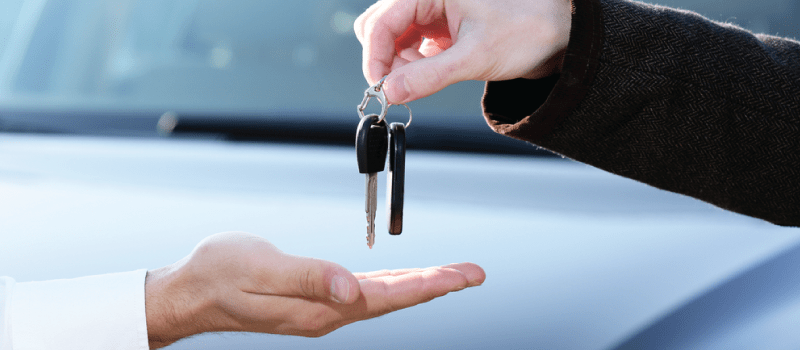 Reliability tops the list of priorities for British car buyers
31st Jul, 2019
We've all got our own standards of deciding whether or not a car is worth buying. It depends on our own individual circumstances, as well as what we need from the car, where we are and what we're using it for. And in today's digital age, the internet can provide a fascinating insight into what British car buyers value most.
Here at Scrap Car Network, we recently conducted our own in-depth research into the most common car-related queries entered into Google. One of our key findings was that reliability was the top priority for prospective car buyers here in the UK – which is hardly surprising! So, why is that the case, and what else is in the top three?
Reliability
If you're already a car owner yourself, this probably comes as no surprise. Despite the slick adverts and flashy marketing, most people don't necessarily want the biggest or the shiniest or the most impressive vehicle – they simply want a dependable transport that they can trust to get them from A to B and back again, with the minimum amount of breakdowns and unnecessary extra costs.
And while it's true that you'll see lots of high-end cars in cities and other densely populated urban areas, reliability is an especially important factor for the sizeable number of British people who live in rural areas. Let's be honest; having a breakdown anywhere can be a headache, but it can be a particular issue on an isolated country road, with no help for miles in either direction. Breakdowns and frequent repairs also take a financial toll, and if they're frequent enough they can quickly start to outweigh any savings made from buying a car cheaply. It probably goes some way to explaining why reliability is valued only just before cost.
Cost
One of the single biggest factors affecting any car purchase is budget. After all, we buy our cars chiefly according to our means, and our budget is one of the first ways we'll start narrowing down our available choices – if not the very first. Plus, the automotive industry is constantly evolving, and the addition of various new technologies and systems means that two iterations of the same car model can be subject to a surprising degree of variation, so even if a car seems too expensive at first glance it makes sense to check to see if there's a cheaper version of it on the market.
As well as being helpful for new car buyers, a quick Google search on the cost of a particular model can even be helpful for secondhand buyers; finding out the cost of a new model can help them work out whether they're being offered a good deal on a pre-owned vehicle, or whether it seems vastly overpriced or suspiciously cheap.

Safety
Interestingly, the last one to make the top three is safety. In fairness, it's probably not because this is less of an issue for car buyers as such – it's more likely indicative that they take a basic level of safety for granted from car manufacturers. (That's fair enough, really; it's the least you can expect, isn't it?) However, it still comfortably makes the list for several possible reasons. It's likely that one of the main ones is that not everyone is buying a car for their own personal use. Many of them are bought with family in mind, so it's only natural for parents to do their research on a vehicle that they're probably entrusting their children's safety to on a daily basis.
There's also the possibility of recalls. Even modern cars aren't immune to faults or safety recalls, so it's a sensible check for prospective buyers to make, before they end up in the administrative nightmare of returns and compensation and replacement.
So, those are probably your top priorities when you're buying your car. But what about when you're scrapping it? You probably want a service that can save you the maximum of time and hassle, while getting you the very best price for your car. Well, we're happy to say that's exactly what we do here at Scrap Car Network! You can get an online valuation of your car in as little as 10 seconds – just enter your car reg and postcode into the fields on our homepage for your very own scrapping my car quote!