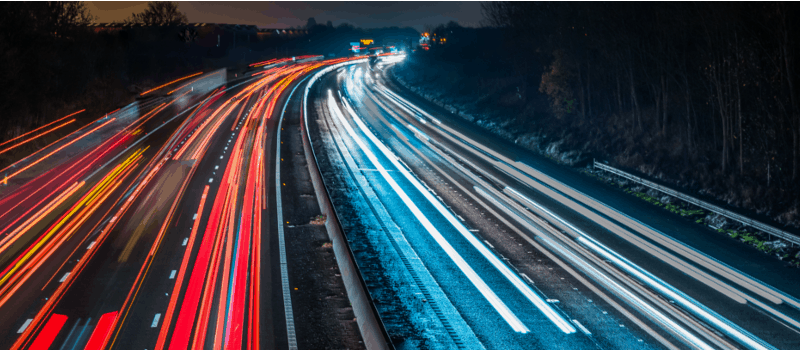 Do you drive on one of Britain's most dangerous roads?
1st Aug, 2019
You might think it's a bit touch-and-go on some sections of your commute each morning, but that's nothing compared to what you'll find on some of these roads. As many as 50% of accidents on UK roads each year are estimated to occur on just 10% of our roads, easily making them the most dangerous in Britain. If you regularly travel along these already, you'll probably be fairly well versed of the dangers, but if you're unfamiliar with some of the names below, it's worth keeping an eye out for them when you're behind the wheel – just so you're better prepared to avoid a collision which might scrap your car!
Kirkstone Pass
A treacherous mountain pass in the Lake District, the pass got its name from the nearby 'Kirkstone', a natural monument which is said to resemble a church steeple – Kirk means church in Old Norse. Linking the town of Ambleside with the village of Patterdale, it hits elevations of almost 1500 feet at some points. The gradient in some areas of Kirkstone Pass is 1 in 4. (To put that into perspective, 0 in 4 is a completely flat road, whereas 4 in 4 is basically a wall.) The area is also home to the Kirkstone Pass Inn – the third highest pub in England – and the road from Ambleside to the Inn is known as the Struggle by locals, which should give you some impression of just how difficult it is to navigate!
Snake Pass
First opened in 1821, Snake Pass is another road with an arguably less-than-reassuring name. It was once the officially signposted route between Manchester and Sheffield. However, the frequent accidents that occurred along that stretch of road means motorists are now generally guided along alternative routes. Even the reduced traffic hasn't improved its poor accident record though, and it's become somewhat infamous for its long closures under rain or heavy snow. Some of its longer-term closures have been due to 'subsidence' – in other words, the ground noticeably sinking after heavy rainfall. Yikes.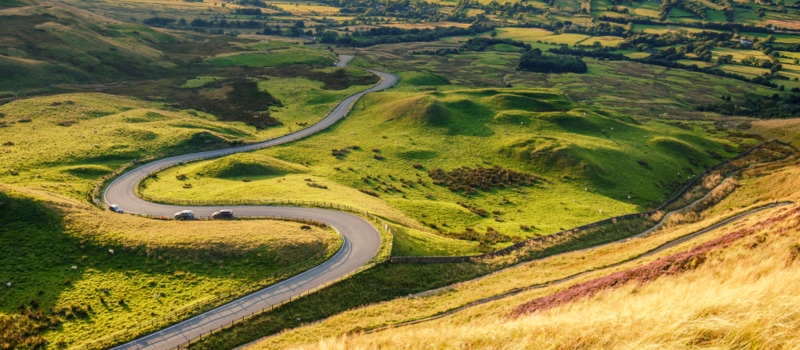 The Cat and Fiddle
Don't be fooled by this road's considerably more whimsical moniker. It also goes by the decidedly-less-fun name of the A537 from Macclesfield to Buxton, but came to be known as the Cat and Fiddle after the pub at its summit (the second highest in Britain, by the way – next up the ranking from the Kirkstone Pass Inn). It's notoriously high accident rate means it's treated with caution by travellers and locals alike. It was once reckoned be the single most dangerous road in Britain. However, serious efforts have been made to improve its safety, including having its speed limit reduced from 60 to 50mph. The further additions of motorcycle crash barriers and average speed cameras have also helped, and it's no longer considered to be the UK's most dangerous road. It's still not one to be treated lightly, though – especially as it's still a popular site for cyclists.
Whether you find yourself travelling on these dangerous roads or not, it's still important to stay alert, stay cautious, and stay safe. The hard truth is that sometimes you can have collisions in the most unexpected of places – and if you're really unlucky, it might be serious enough for you to say scrap my car!
It's true that experiencing a vital mechanical failure as such isn't more pleasant as such, but there's no denying it's a far less sudden and scary way to say goodbye to your old motor. And whatever the case, you can always rely on us right here at Scrap Car Network to get the best price for your scrap car. We'll even collect it right from your driveway! Just enter your car reg and postcode into the fields above to get an instant online quote for your car. It's really that easy!