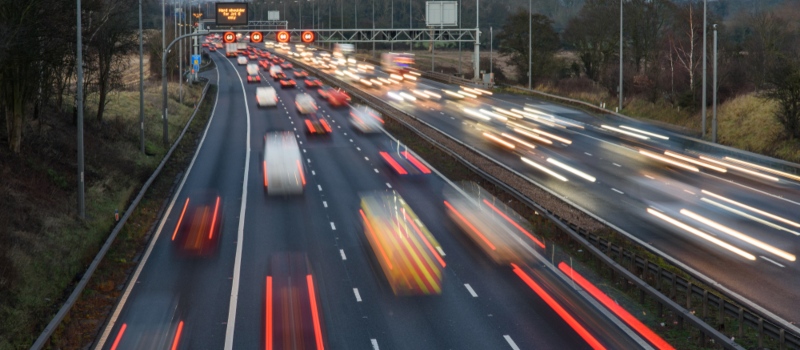 Our annual roundup of the biggest automotive stories of 2020
4th Dec, 2020
2020 has been a truly historic year in all sorts of ways, but we all know the main reason it will go down in the history books. The emergence of Covid-19, otherwise known as the coronavirus, has changed the world almost beyond recognition in record time. Not since the Second World War have we seen a truly global event like this inflict such dramatic changes to so many millions of lives, and though some are now cautiously optimistic that the end may finally be in sight, we'll still be dealing with the effects for a while yet.
Now, we know that like most people, you're probably sick to the back teeth of hearing about Covid-19, so you'll be glad to hear that while it's certainly had an effect on most of our biggest automotive stories of 2020, it's far from the only major news event to happen this year.
Car pollution went massively down (and people plan to keep it that way)
Alright, just one Covid-related story and then we're done with it, we promise. We'll save you the detailed analyses of all the various fallouts from the extended lockdowns countries in the UK have had to endure throughout the year – we've all heard plenty about those already. Encouragingly though, there were one or two minor upsides; with so many of us confined to our homes, traffic levels dropped to only a little above zero, which resulted in a massive drop in vehicle emissions.
That couldn't (and indeed shouldn't) last forever, of course, but it may have had the effect of permanently changing our attitudes. People all across the country reported enjoying fresher air and seeing more wildlife, and given a glimpse of a low carbon future, many of us have pledged to do what we can to keep it that way. A fifth of Londoners have told Green Match they planned to get themselves a bike, and at the end of May, a survey by CarWow found that 57% of drivers planned to take fewer unnecessary car journeys in future. (Which in some cases is probably just as well, because in the weeks immediately after lockdown, almost a fifth of drivers slightly forgot how to drive.)
What's more, these attitudes aren't just being reflected on an individual level, but on a local and national government level too. Here's a prime example…
60mph speed limit to be introduced along four UK highways
Air quality is a big issue in the UK at the moment, especially in large densely-populated cities like London, Bristol and Manchester. Highways England is one of the many government-sponsored organisations dedicated to doing what it can to tackle the issue, chiefly by cracking down on roadside emissions of waste gases like NO2, or nitrogen dioxide. To this end, one of its latest initiatives involves trialling a 60mph limit on four major UK highways in the Midlands and North of England, including sections of the M6, the M1, M602 and M5.
The introduction of the scheme follows a very similar initiative that's already been run in Wales, which successfully brought emissions down by 17%. Now, Highways England knows this probably isn't going to be popular with large swathes of the population – their staff get overtaken on motorways just like everyone else – so there are a number of enforcement measures planned to make sure drivers respect the new limits, including the risk of £100 fine.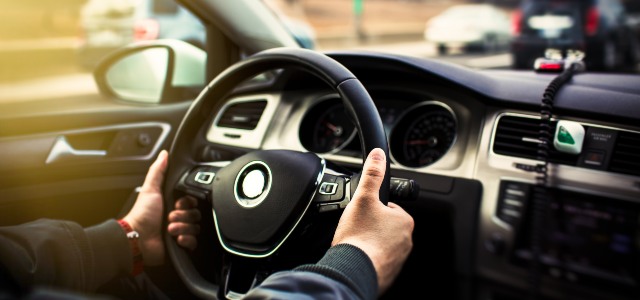 Hands-free driving could be legal from Spring 2021
We've all been hearing about self-driving cars for a fair few years now, but most of us have yet to see them actually out on the roads. That could all be about to change, depending on the results of a government consultation the Department for Transport ran between the 18th of August to the 27th of October this year.
Plenty of high-end cars already have lane-keeping assistance, designed to alert the driver when they start drifting out of lane. But more advanced systems already exist; they're known as Automated Lane Keeping Systems, and they go one step further by actually controlling the car's movements on behalf of the driver. In other words, they're at least partially self-driving, but the driver still has to be ready to take back control of the car at any second. While these systems exist, the government's question is to find out whether they're ready for large-scale rollout onto public highways.
They're currently digesting the results of the consultation, but if they decide the answer to that question is yes, then hands free driving could be legal from 2021 onwards. That could be a major step forward in bringing self driving cars onto British roads.
Government to bring petrol and diesel ban forward to 2030
The petrol and diesel ban has been the subject of quite fierce debate, and the government stance on it has been evolving rapidly – so quickly, in fact, that the post we published on it back in February is already outdated. Ten months ago, the government committed itself to a 2035 ban, but in response to concerns from leading scientific authorities and climate activists, they've agreed to commit to an even more ambitious target.

This means that new cars and vans powered solely by petrol and diesel will not be sold in the UK from 2030 onwards, although certain models of hybrids will still be allowed. It's all part of the Prime Minister's proposed 'green industrial revolution' and the new deadline has slightly mollified climate change activists, but it's still not without its critics.
The chief criticism at the moment is that the government isn't putting nearly enough investment into the plan to make electric vehicles a viable alternative. Right now, the government is only allocating £4 billion to deal with the issue – which sounds like a lot, until you consider that the controversial high-speed rail project HS2 is expected to cost around £100 billion. Easy to understand, then, why the government is still facing an uphill battle!
Here's where we'd normally say that we're excited to see what next year brings, but in light of what's gone on this year, frankly we're more than a little apprehensive. With any luck, we'll all be able to see some semblance of normality return next year. But whatever happens, of course, you can always count one thing – here at Scrap Car Network, we'll always be around to help you get the very best price for your scrap car. It only takes 10 seconds to find out how much your car is worth – just enter your car reg and postcode into the fields on our site, and we'll get you your very own instant scrap car quote!