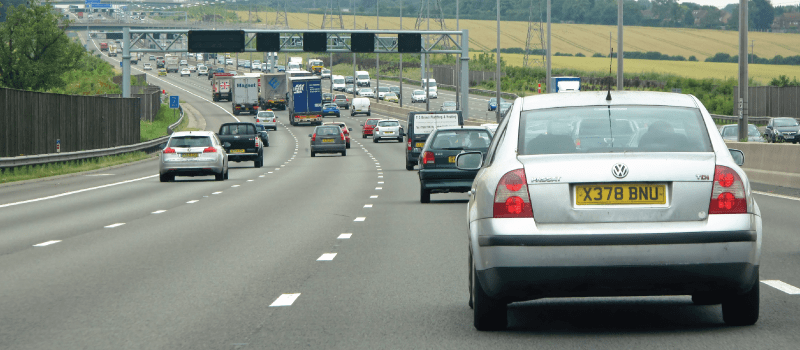 Government brings petrol and diesel ban forward to 2035
11th Feb, 2020
The growing urgency of the climate crisis means that the world's governments are under more pressure than ever to reduce national emissions, including ours here in the UK. The current intention is to make the UK completely carbon neutral by 2050, and to achieve that goal, all new sales of petrol and diesel cars were set to be banned in the UK by 2040. So if you still owned one by then, the government hoped that you'd naturally scrap your car at some point over the next ten years, so that there would be close to zero polluting vehicles on our roads by 2050.
However, climate experts have recently put a bit of a spanner in the government's plans by saying that this 2040 deadline isn't ambitious enough, as it won't be soon enough to help us be completely carbon neutral by 2050. In response, the government has brought the petrol and diesel ban forward to 2035. This is a move that's been welcomed by some people, but also hasn't been without its critics.
What's happening?
Basically, the ban on selling petrol, diesel and even hybrid cars will be brought forward from 2040 to 2035 at the very latest. While the initial date of 2040 was already seen as being quite ambitious by some people, climate experts pointed out that this plan would still leave conventional cars on the roads by the time of (and following) the clean up date of 2050. So, the government has reset the date to be 2035. Prime Minister Boris Johnson has also said that he'd like the ban to begin even earlier than 2035, but obviously all other official sources are still being a little cagey on that. You can't blame them, really!

Scotland's government is similarly pledged to go one step further, and wants to (in their words) "fade out the need" for petrol and diesel cars by 2032. Part of the way it plans to do that is through the expansion of charging networks for electric cars, which are tipped to be the most obvious replacements for our current modes of transport. It's not going to be a simple transition though – but we'll come onto that in a moment.
What's been the reaction?
As you might expect, the move has been welcomed by many scientists and climate change activists, although there are plenty who still don't think it's ambitious enough. Many would like to see 2030 rather than 2035, which they feel would make a far more substantial difference.
Other figures have been even less enthusiastic – especially within the car industry, which may well bear the brunt of the changes. AA president Edmund King said that drivers support measures to clean up air quality and CO2 emissions, but stretched targets are incredibly challenging. Mike Hawes, the chief exec for the SMMT (Society for Motor Manufacturers and Traders) isn't happy either. In his words – "with current demand for this expensive technology still just a fraction of sales, it's clear that accelerating an already challenging ambition will take more than industry investment."
In other words, he wants reassurance from the government that the industry will be properly supported, and that it won't unduly suffer from loss of jobs or investment, as well as making sure that current sales of low emissions vehicles won't be undermined. It would be galling for manufacturers to find have poured significant resources, research and development into newly developing low-emissions cars, just to have them banned by the government. Especially since, according to lots of critics, the proposed electric vehicles aren't quite in a position yet to replace them.
Electric cars aren't yet electrifying
So what are the obstacles to electric cars? Well, at the moment the main concerns centre on the fact that electric vehicles aren't anywhere near widespread rollout – and if they were, the UK doesn't yet have the infrastructure to support them. Charging points are still few and far between them, which already makes them broadly useless to those who regularly travel long distances, or people based in rural towns and villages.

On a related note, there are also barriers within the cars themselves – right now, their range is somewhere between 100 to 250 miles, which severely limits their usage for anyone not making short-range trips inside urban centres. So while the government's targets might seem ambitious for the time being, it remains to be seen whether it'll be backed up with action. Only time will tell!
One thing's for sure – whether you're driving an electric, petrol, diesel, or a hybrid vehicle, you can count on us here at Scrap Car Network to help you dispose of your old car. In fact, you can get an instant online valuation of your car in as little as 10 seconds – all you have to do is enter your postcode and car reg into the fields on our site, and away you go! Wondering how much your car is worth? Go on – couldn't hurt to look, could it?