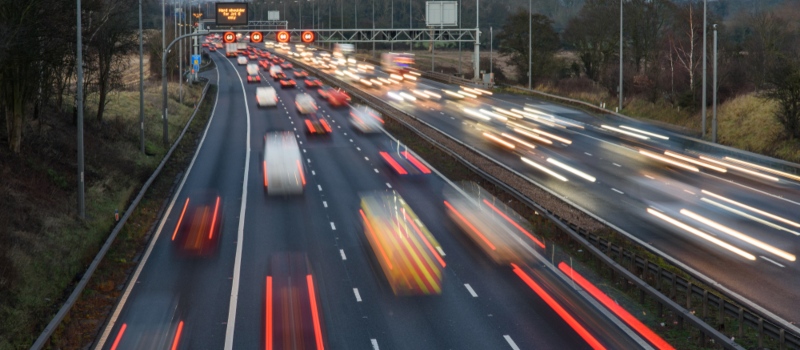 4 ways that lockdown is changing how we use our cars
16th Jun, 2020
The introduction of a national lockdown in March 2020 has dramatically changed life for everyone. It's affected the way we worked, how we shop, and with masks and gloves you could even say it's affected the way we dress.
And of course, with lockdown restricting how and where we could travel, the way we used our cars literally changed overnight. (It may well have changed your own plans if you were planning to scrap your car!) So, we've rounded up four of the biggest ways that all of us have changed how we use our cars – it'll be interesting to see how permanent they are.
1. Traffic levels and road accidents have dropped
This is probably the most obvious change, one that you can spot just by looking out the window. According to the Department of Transport, motor vehicle usage in Britain fell by two thirds between March and the end of April alone.
Some estimates have been even higher, judging traffic levels to have fallen somewhere between 60% and 80%. Even by early May, once lockdown restrictions had begun to ease, they were still only about 35% to 45% of normal levels – roughly comparable to the amount of traffic we had on the road in the early 1970s.
Happily, there's also been an according drop in the number of injuries and deaths on the roads – stats which have made certain cities like Birmingham all the more determined to forge ahead with their plans to reduce traffic levels within their boundaries.
That's not to say our roads are now entirely accident-free, though. In fact, crashing into parked cars is now becoming one of the most common factors in road accidents during lockdown. Car insurer Admiral said that about 30% of the claims it's received over the lockdown period so far involve someone hitting an unattended car.
As lockdown restrictions have eased, there's been a rise in a certain type of breakdown, too. Lots of drivers are hopping behind the wheel again only to find that their battery is dead. This is because car batteries tend to lose their charge if they're left unused for long enough – and with the strictest lockdown measures lasting well over a month, countless drivers up and down the UK fell into that category!
2. Certain areas are seeing a rise in speeding
It's not tricky to work out this one. Lockdown means there are fewer cars on the road, and according to some police forces, unfortunately a minority of drivers have taken that as a green light (so to speak) to use residential roads as their own personal racetracks. Research from confused.com found that one in five drivers have seen or heard more cars speeding, and about one in four people thinks that's OK as long as there are few cars on the road. (For the record, it's definitely not something we endorse here at Scrap Car Network!)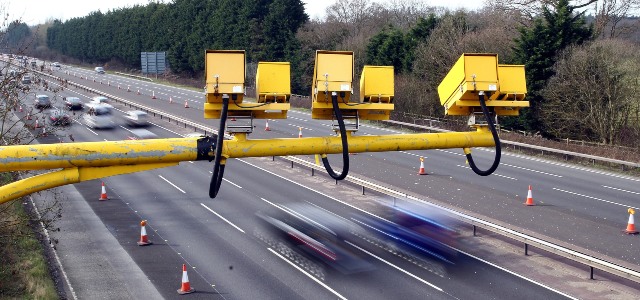 We're not just talking edging over the speed limits by a few digits, either. UK police have caught a worrying number of drivers going at more than double the speed limit, sometimes around triple. In London, one reckless driver was collared going 134mph in a 40mph zone, while another driver in Greater Manchester was caught doing 115mph in the same circumstances.
Greater Manchester Police alone have found more than 6000 drivers breaking speed limits since the lockdown began on the 23rd of March. However, it's worth us noting that the police have stressed this is only a minority of drivers. Most of the British public, just as with the lockdown at large, continue to behave responsibly.
3. We're resolving to drive less
With a growing climate crisis on the horizon, we've all been told for years that we need to drive less. But it seems that with all the changes that Covid-19 has wrought, this pandemic has given plenty of drivers the resolve they need to finally make the change.
A YouGov survey conducted in April 2020 found that 51% of respondents noticed cleaner air outdoors, with many of them apparently committing to doing their part to keep it that way. Another more recent survey from Carwow, published at the end of May, found that 57% of drivers were planning to take fewer unnecessary car journeys in future.
While those stats are of course encouraging, it's probably worth bearing in mind that even when lockdown restrictions ease further, realistically we're likely to see at least a short term spike in vehicle use, as people exercise extra caution about getting on public transport. But even that's not the be-all and end-all, because…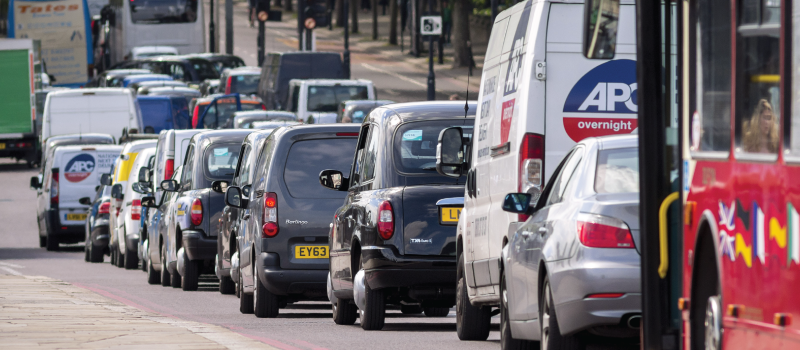 4. We're changing the way we travel in future
For drivers who are still balancing their environmental responsibilities with their worries about their health, there might be one or two solutions on the horizon in the form of alternative modes of transport.
E-scooters are one such alternative being suggested at the moment. The likelihood is that they'll be available in the form of e-scooter rental schemes, allowing people to hire them on a temporary basis in much the same way that they currently do with city centre bicycle hire schemes. These schemes aren't live just yet – as things stand, you can currently buy an e-scooter but you're only permitted to ride it on private land, not on a public road.
The government's working on solving the current quandaries around their classification and legal status, hoping to roll out on a wider scale at some point in the very near future. (Their original aim was late June!)
At the time of writing, we're still very far from the foreseeable end of the pandemic, so it'll be interesting to see how many of these current trends do indeed result in permanent long-term change. Whatever happens, you can be sure of one thing – when it comes to helping you scrap your car, you can always rely on us right here at
Scrap Car Network. It takes as little as 10 seconds to get an instant online valuation of your car, which you can do just by filling in a few quick details on our homepage. Get your instant online quote today!