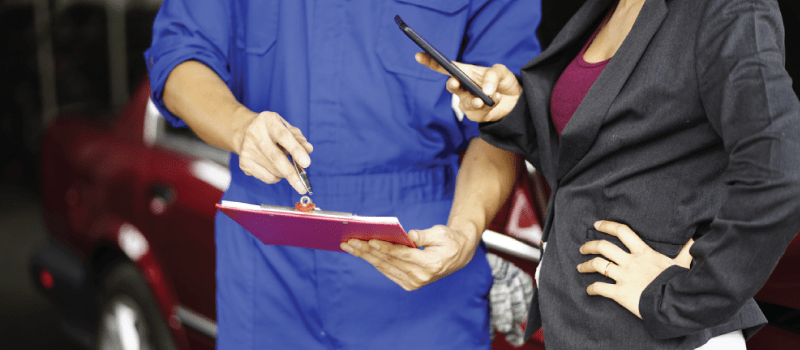 What happens when my car fails its MOT?
23rd Jun, 2020
If your car's over 3 years old, you're legally required to take it for an MOT every year. Most drivers regard MOTs as a necessary evil. Nobody looks forward to spending the money to have theirs done every year, but it's worth it for not having the car fall to pieces like it's in a cartoon circus – an especially terrifying prospect if you're doing 70 down the motorway when it happens.
Of course, that doesn't make them any less of an annoyance, and it can be especially frustrating when your car actually fails its MOT test. It's far from uncommon – in fact, the Driver and Vehicle Standards Agency estimate that as many as 40% of cars fail their MOT at the first attempt. But, before you jump straight to "I need to scrap my car", let's take a look at the other options you've got first.
How will I find out if my car's failed its MOT test?
This bit isn't complicated – you'll simply be contacted by the test centre that handled your car, and they'll break the bad news. When you come to get it, they'll issue you with a VT30, which is the official document that declares the refusal of an MOT test certificate. It'll contain key details like your car's specifications, the MOT test number, and the reason (or reasons) why it failed. Make sure not to lose this document, as you'll need it to sort out the next steps.
Can I drive my car with a failed MOT?
No, with only very few exceptions. Without an MOT certificate, there is no doubt that your insurance will be invalid, and if your car's not got valid insurance then it's illegal to drive it on the roads. If your car has failed its MOT and its existing certificate has expired, then there are only two exceptions. You can drive your car:
To a test station for a pre-arranged MOT test
To get it repaired when it's failed its MOT test
That's it. Otherwise, if you're caught behind the wheel then safe to say the authorities will take a very dim view of it.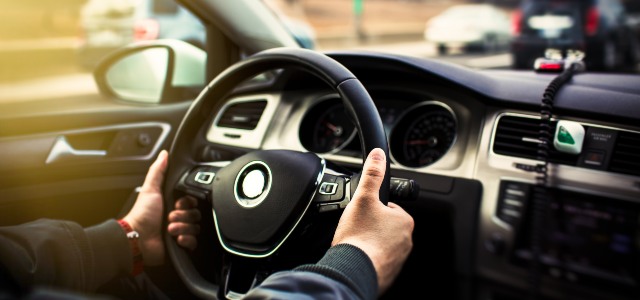 What if my car fails its test and the existing certificate is still live?
Some people may have heard from a mate of a mate that your car is still fine to drive after its MOT. This can be true, but only when a very exacting set of conditions are met, and even then it's still not a good idea. There are some very minute technicalities involved here, so let's zip over them quickly to make sure there's zero confusion.
Your MOT certificate will detail the exact date that you can take your car for its next test – this is normally about a month before the current certificate expires. Now, you can take your car for an MOT test before your that expiry date. If it fails the test, but your existing certificate is still valid, then it's true that you can legally drive your car up until that certificate expires. But after the expiry date, it'll need a new certificate for you to continue driving it on the roads – which means it must have passed a new MOT test.
Technicalities aside, it's worth using some common sense too. Cars don't fail tests for no reason, so if yours has failed its MOT then there's a good chance there's something wrong with it (and something potentially dangerous, too). As a general rule, it's unwise to drive any car that's damaged, whether or not it's technically legal. If police stop you and deem your car to be a danger to yourself or others, they're not going to be overly concerned with technicalities and certificate dates. They're likely to just fine you and / or seize your car, and call it a day.
Take our word for it – it's always best to just get the repairs sorted in good time!
Can I appeal a failed test?
You have the right to, yes. Before you go in guns blazing though, it's best to have a quick chinwag with the MOT test centre in question, just to make absolutely sure that there's no miscommunication. If you still feel that your car's been unfairly treated, you can contact the DVSA with a Complaint About an MOT form. You've got 14 working days from the original MOT test date to send this off. Once they get it through, they'll then sort out an alternative date within 5 working days. Be aware that you'll have to pay full whack for the new test, but if your appeal is successful then it will be partially or fully waived, so you're not excessively out of pocket.
Obviously, don't attempt any repairs or modifications to the car in your own time while you're sorting all that out. Otherwise, you could void the entire process and start from scratch!

How do I get an MOT retest?
When you fail your test, you've got a couple of options available to you to get your car back on track – provided you're not appealing the decision. Really, it comes down to whether you want your car repaired there and then, or to get it patched together elsewhere.
Fix it immediately – this is generally the easiest option, to be honest. Most MOT test centres will offer to fix the issues on your VT30 right away, provided they've got the skills, materials and equipment to do so. They've got 10 working days to sort out the necessary repairs, and conduct a partial retest. (They'll only be testing the issues outlined on the VT30, not the entire vehicle.)
Get it fixed elsewhere – if for whatever reason you'd rather not have the repairs done at your MOT test centre, you can choose to take the car elsewhere to have it repaired. If you can manage to get that done within a single working day, then there will be no charge for the retest at the original centre. If you take between 2 and 10 days, they'll charge you for a partial retest, which generally comes to about half the original testing cost. Any longer than 10 days, and they'll charge you for a full MOT. Don't hang about!
Scrap your car – sometimes, if a car's too old or badly damaged, it might simply not be worth the time, money and hassle to get it repaired. In that case, scrapping your car might be the easiest option, and the one that makes the most financial sense.
And if you do decide to go for that last one, that's where we can help here at Scrap Car Network. We've made it our mission to make everything as simple and straightforward as possible so that it's never been easier to scrap your car with us. All you have to do is enter in your car reg and postcode onto the fields in our homepage, and before you can say 'scrap my car' you'll be looking at your very own instant scrap car quote. It's all go from there!