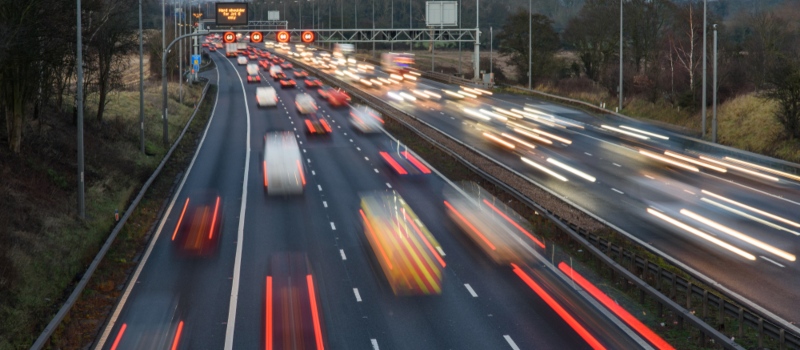 Law firm threatens government with legal action over smart motorways
14th Apr, 2021
We probably don't need to explain too much to you about the basics of smart motorways. They've been the centre by controversy almost since the moment they were first rolled out on UK roads, and there have been very real concerns about their safety. The most controversial part of smart motorways are so-called All Lanes Running motorways, which are exactly what they sound like. These don't have hard shoulders, so all lanes are entirely open to fast-moving traffic, which is managed and controlled by variable speed limits and lane closure notices from overhead gantries.
350 miles of UK motorways now operate under this system with another 8 sections already under construction. But ALRs are increasingly being associated with avoidable deaths, and have been cited as factors in serious collisions which has caused more than one person to say – I need to scrap my car. Amidst growing calls for the government to address the issue, one law firm has gone a step further by actually threatening Highways England and the Department for Transport with legal action.
Why are ALRs so controversial?
Above, we've already linked to a previous article of ours, which delves into some of the essentials about why drivers and industry experts find ALR motorways such worrying prospects. But one of the most recent and high-profile cases involves the deaths of two men, Jason Mercer and Alexandru Murgreanu, who died after being struck by a lorry on an ALR smart motorway in June 2019.
The lorry driver in question was prosecuted for driving without due care and attention, but the inquest specifically highlighted that smart motorways without a hard shoulder "pose an ongoing risk of future deaths".
Mr Mercer's widow is being represented by Sheffield-based law firm Irwin Mitchell, which commissioned a new report into smart motorways in partnership with engineering firm RoyalHaskoningDHV. The report concluded that the usage of ALR motorways cannot be continually justified when they have "the highest rate of people killed or seriously injured."
The government has always maintained that ALR smart motorways are safer than traditional ones, but the government's own "evidence stocktake" from last year found that a stationary car has a higher chance of being hit by a moving one when the hard shoulder is removed.
Irwin Mitchell has now gone on to issue a stark warning by saying that the government "must act in accordance with their legal duties and take action to improve safety, or face formal legal action."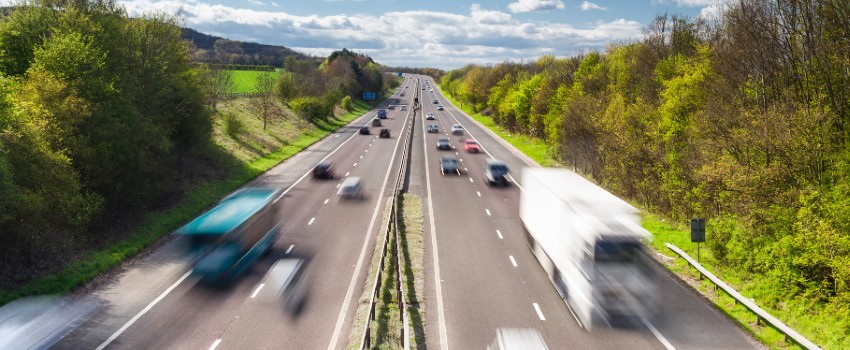 Insufficient consultation
Compounding the issue is the fact that the government has been accused of "bringing in [smart motorways] by stealth" in order to avoid public scrutiny. Case in point; public consultations supposedly began in 2019, a full nine years after they were introduced. But the Times reported that there was ultimately more public consultation focused on changes to bus stops than there was about hundreds of miles of smart motorways.
What's more, several key issues were identified with the actual rollout. On ALRs, any cars that break down or otherwise become immobilised are supposed to be detected by a network of advanced cameras covering the highways. However, the rollout of this camera tech was notably slow, creating countless dangerous situations for individual drivers. Sir Mike Penning, who was the UK's Roads Minister from 2010 and 2012, has gone on record saying that he was totally misled.
What's been the government's response?
The UK's Minister for Transport, Grant Shapps, has said that it was "entirely wrong" that smart motorways were introduced without the proper technology in place to make them safe. He's also said that he's since asked for the camera installation to be fast-tracked.
Notably though, he's not scrapping the idea entirely. This is mostly to the prohibitive cost and logistics involved. 'Wiping the slate clean' from the controversial traffic measure would mean reacquiring an area of land roughly the size of 700 Wembley Stadium football pitches, and destroying large areas of the green belt.
Mr Shapps told the Transport Select Committee that he inherited the Smart Motorways system from his predecessor, and he remains convinced that fatal casualty rates on smart motorways were lower than conventional motorways. Highways England echoes that stance, and has added that it's reviewing the Irwin Mitchell-Royal HaskoningDHV report.
So what happens next? Well at the moment, it remains to be seen what's going to happen with the future of smart motorways. We can tell you one thing, though – whatever happens, you can always rely on us right here at Scrap Car Network to get you the very best price when you scrap your car.
All you need to do is enter your car reg and postcode into the fields on our site, and we'll get you an instant online quote before you can say cash for cars. It only takes a few seconds… curious to find out how much your car is worth?