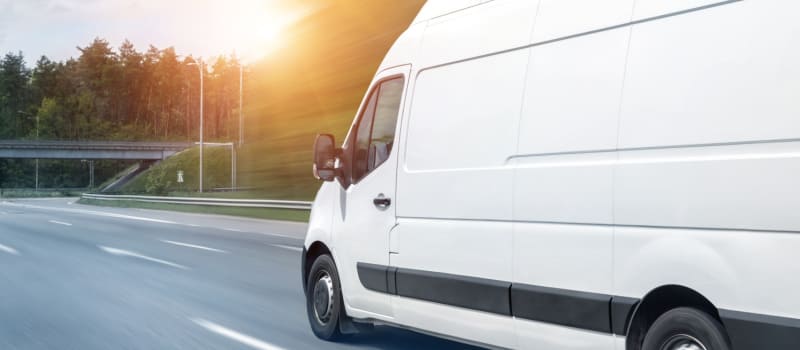 Voltswagen has created a buzz, but for all the wrong reasons
13th Apr, 2021
No, that's not a typo. Depending on how deep you are into the automotive world, you may or may not have heard the full details about the whole 'Voltswagen' fiasco, which made quite a stir at the beginning of this month.
In a nutshell, the whole thing kicked off when US branch of Volkswagen announced that it would be rebranding itself to Voltswagen of America. While it might have raised a few eyebrows, in many ways the move made sense. For a little while now Volkswagen has been heavily promoting its new range of electric vehicles, or EVs, and the company said that the rebrand would only apply to electric Volkswagen vehicles sold in the US. The new name was slated to appear alongside a light blue badge on each car, differentiating them from the dark blue VW roundel on its combustion-engined vehicles. (Which would make them instantly attractive to anyone looking for an EV after they decided – I need to scrap my car.)
Now, you'll note that we're using the conditional and past tenses throughout that paragraph up there, and that's because of course the whole thing turned out to be an April Fool's joke / marketing stunt. A whole lot of journalists weren't laughing though, since some of the biggest automotive publications in the UK – and indeed the world – had reported it as fact. Volkswagen have since been forced to issue an official apology. So, how did it all go so wrong?Surely the publications knew Volkswagen wasn't serious?
Contrary to what some Internet commenters seem to think, professional journalists are just as up-to-speed on the concept of April Fool's Day as everyone else. That's why when news of the announcement first started circulating, the cautious general consensus was that it was probably a joke. But how did it get from there to a whole raft of renowned outlets, including PA, Reuters, BBC News, USA Today, and Autocar, all reporting it as a true story?
Well for starters, the press release didn't hit news desks on April 1st. People actually started hearing about this around the 29th of March. OK, so we probably don't need to tell you that almost everyone agrees if the joke in question is not actually made on April Fool's Day, it's not an April Fool's. At the very least, the 29th of March is a very odd choice as the day to schedule your prank.
That same thought process went through the minds of pretty much everyone who got that press release (which was almost immediately followed up by an official statement, by the way). So, to assuage their confusion, journalists started getting in touch with the Volkswagen PR team directly, to confirm whether or not it was indeed a prank.
Here's where things cease cruising along Innocently Confusing Avenue, and take a sharp left turn onto Egregious Street; the team at Volkswagen explicitly confirmed to everyone who called that it was indeed a real move. They even had official quotes ready from Scott Keogh, the president and CEO of Volkswagen America, and Kimberly Gardiner, their US marketing vice president. Plus, a brief Google showed they had a Voltswagen Twitter account set up from last year.
That gave most publications all the reassurance they needed to run the story, which made it all the more embarrassing a few days later when Volkswagen admitted it was an April Fool's Day stunt. It was indeed intended to highlight their electrified range of vehicles, and their focus on environmentally friendly transport. (Volkswagen are working particularly hard at re-establishing their green credentials, since very few people have forgotten the diesel emissions scandal from a few years ago.)
We're suckers for a good pun here at Scrap Car Network, and personally we think had the stunt gone well, it would have been a nice mix of simple and clever. Unfortunately though, now everyone's talking about the merits (or lack thereof) of the stunt itself, rather than the electrification programme in question.
Why did it go wrong?
It's all a little fuzzy. We've not got insider knowledge at Volkswagen or the publications in question here at Scrap Car Network, but as best as we can tell, there's some indication that the initial announcement was indeed intended to be released on April Fool's Day – which would have achieved the publicity without annoying any actual publications. But instead, what might have actually happened was that the press release was leaked beforehand, and Volkswagen's confirmations were simply an effort by its PR team at damage control, as they tried to keep the joke going until the big day.
We've got no envy for anyone involved here at Scrap Car Network. On the other hand, maybe it wasn't an unmitigated disaster – after all, you're right here reading stuff about Volkswagen's electrification programme, are you not? We guess it's the little victories that counts.
And whether your own car is a Volkswagen or a Volvo, an EV or a petrol engine, you can be sure that we know exactly how to help you scrap your car for cash right here at Scrap Car Network. All you have to do is enter your car reg and postcode into our website for an instant, no obligation valuation!