Is your car one of the least reliable cars of 2018?
25th Jan, 2019
At some point, almost every car is bound to go wrong. It may be through an accident or collision, or – more frustratingly – it might develop a serious fault on its own. Some cars are more prone to developing faults than others. They might not be serious enough for you to scrap your car, but they can certainly be problematic enough to cost you some serious money and hassle.
Don't take our word for it – consumer group What Car? has done all the heavy lifting on this one. Their 2018 survey covers 159 models spanning 30 brands, reaching decisive conclusions on both the most reliable and least reliable models. This week, we've summed up some of their key findings of unreliable cars for you, so if you're scrapping your car to make way for a new one in 2019, it's worth scanning down our list first!
Small cars and family cars
Least reliable small/city car: Peugeot 208
Peugeots have gained a slightly notorious reputation amongst some for their proneness to electrical faults, and unfortunately the otherwise chirpy 208 model does nothing to dispel that reputation. 35% of their owners reported problems, with electrical issues being amongst the most prominent. Infotainment systems such as automotive navigation systems and handsfree voice controls often suffered 'gremlins', with some repairs reportedly costing up to £500. Ouch.
Least reliable family car: Peugeot 308
The Peugeot 308 has many positive attributes, but the stats say it's far from the most reliable of motors. 47% of cars suffered a fault between September 2017 and September 2018. That's a pretty significant failure rate by anyone's estimation! The bodywork was a common problem, and once again the electrical didn't always come out too well either. Most of the vehicles could still be driven, but some owners again found themselves having to pay up to £500.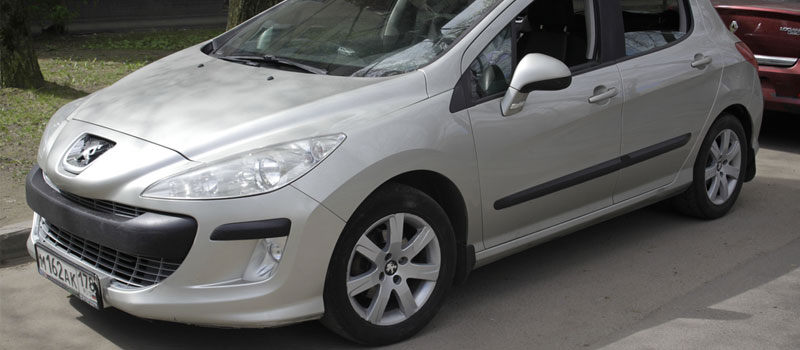 Least reliable MPV: Citroen C4 Picasso
When it comes to Multi-Purpose Vehicles (or people-carriers in the British vernacular), the C4 Picasso could definitely do with some improvement. Over the course of a year nearly a third of the vehicles developed a fault, mostly to do with the electrical systems. We don't know about you, but here at Scrap Car Network we're starting to spot a pattern…
Least reliable family SUV: Nissan Qashqai
As fun to drive as it is confusing to pronounce, the Nissan Qashqai has earned itself a reputation as one of Britain's most popular crossovers. Unfortunately, it's a reputation that's multifaceted, and not all of those facets are positive. In the course of a single year, 47% of What Car?'s respondents reported some form of fault with their vehicles, with faults arising in every single one of the categories, from their battery, engine and steering wheel all the way up to the air con, gearbox and exterior lights.
SUVs and Executive Cars
Least reliable small SUV: Citroen C4 Cactus
Although it may look like a pretty durable vehicle, the Citroen C4 Cactus has proven itself worryingly prone to faults, with 19% (that's about 1 in 5) developing a fault. Mainly, these issues were to do with its engine and associated electrics, as well as the brakes, wheels and tyres. All pretty crucial things to go wrong, which means that most faulty cars were rendered undriveable while repairs were completed, with some drivers receiving accordingly heavy bills of up to £750. Yikes.
Least reliable large/luxury SUV: Range Rover
Another popular model here in the UK, almost 50% of owners reported a problem with their Rovers over the course of just twelve months, which works out to an overall reliability rating of just 67.3%. It's not fantastic, and it looks even worse when you consider that the overall reliability rating of this segment was 86.7%, which means the Range Rover is batting significantly below average. Nearly a third of them were undriveable while the repairs were carried out, and more than two thirds of them were off the road for a week. (The very thin silver lining to this is that if you're a Range Rover owner and you end up scrapping your car, you'll get more for it than a lighter model such as a Ford Fiesta. Check out our post on scrap car prices for more details.)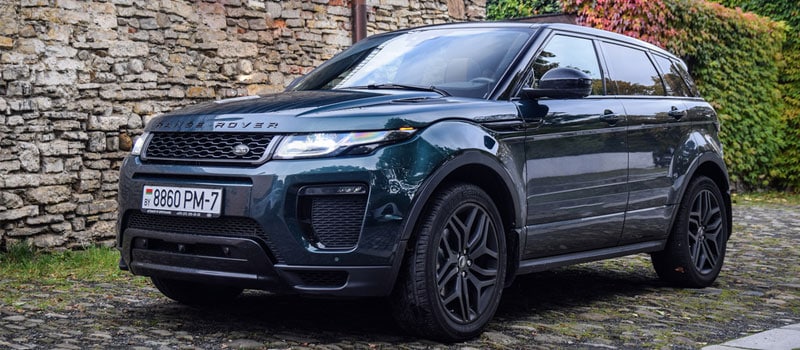 Least reliable executive car: Mercedes-Benz C-Class
As with SUVs, finding faults with an executive car within the first twelve months can be pretty galling, given the hefty price tags they usually command. Few people will know this feeling better than Mercedes-Benz C-Class owners, as What Car found that nearly a third went wrong within the first twelve months of ownership. The problems mainly revolved around their electricals, sat-nav and bodywork. Most were fixed within the week, and the small upside is that only a small amount of owners paid for repairs. (You'd be very unlucky to be one of them, though!)
As any driver knows, eventually even the most skilled mechanic won't be able to save a car that's simply given up the ghost. When that happens, just know that you've still got options! Here at Scrap Car Network we're dedicated to getting you the absolute best price when you scrap your car. All you need to do is enter in your car reg and postcode onto our homepage, and we'll send you an instant online valuation that tells you exactly how much you'll get for your scrap car. It's seriously never been easier!