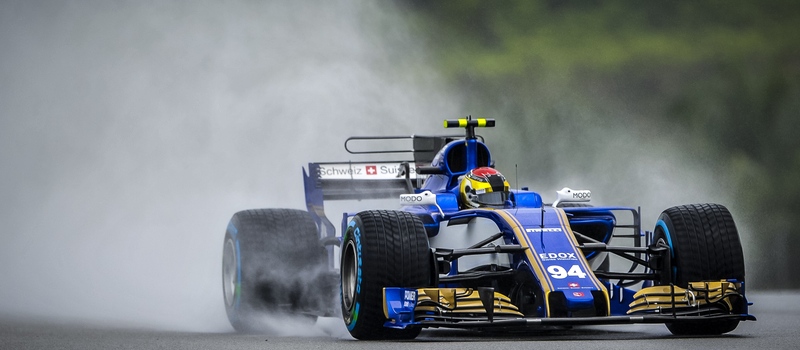 What is the new Formula 1 rules and regulations for the 2019 season?
13th May, 2019
With the new Formula 1 season fully underway now, it's useful to look at the rules and the regulations that apply to this 2019 racing season. Every year, a few things change. Usually, the changes make the cars safer to drive and ensure the drivers are not injured while trying to win races. (After all, no owner wants to look at their prized vehicle and realise 'I need to scrap my car!') Previous advancements included protective shrouds around the driver to guard against flying debris, including wheels coming off other vehicles.
Let's now look at the latest changes that will be evident throughout this racing season.
Brake duct design changes
One of the biggest changes is that brake ducts are now forward-facing. They allow airflow into the braking system while the vehicle is in motion. This is important because when overused, brakes can heat up and eventually stop being effective. Brakes can lock up suddenly causing erratic vehicle movements that create legendary pileups behind the vehicle experiencing braking difficulties.
The new design is intended to permit greater airflow to keep the brakes cooler. This should further limit both regular temperature levels and overheating from overuse. It's also expected as a secondary factor that downforce reduction will be minimised, which is helpful when driving closer to the vehicle in front.
Adjusted front wing design
Front wings will now sit higher on the vehicle. They're also wider now too. Both changes are expected to increase the possibility of overtaking, to create more excitement on the circuit without the need to increase the driving speed to do so.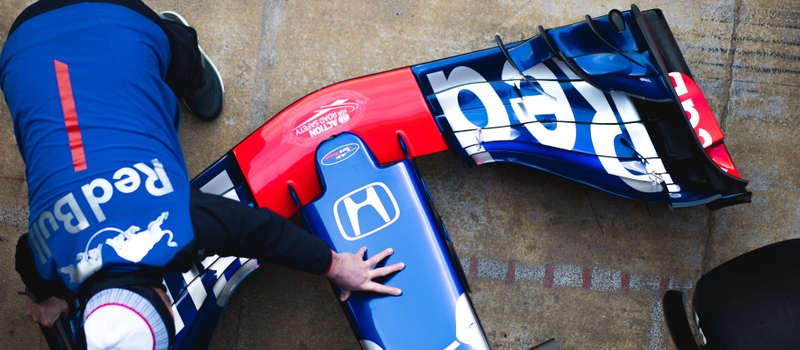 This is also expected to reduce outwash; an effect where the wing at the front creates bad airflow for the following vehicle, adding an extra unwanted element in deciding the outcome of a race.
Rear wing gets an overhaul
Not to be left out, the rear wing has new design regulations too.
It's also now both deeper and wider as well. This has been changed to encourage closer distances between vehicles, which makes more overtaking manoeuvres possible. You can see what the collective changes in 2019 are looking to encourage!
The changes to the rear wing aren't substantial. The height has only been adjusted 20mm and the rear wing width by 100mm in total.
Driver and vehicle weight limits
In the 2019 F1 season, the minimum weight for all drivers is now specified at 80 kilos. This marks the first time that the driver's weight is not included with the car's weight. For drivers below 80kg, ballast must be added in the cockpit to compensate. Now teams can focus more on the vehicle's weight to get that right.
Fuel allowance went up
F1 drivers could only previously start a race with 105 kilos of fuel onboard. This has been increased to 110 kilos. The reason for the change is to avoid the situation where cars kept running out of fuel and had to pace out the latter part of the race to get across the finish line. This makes for more exciting races because drivers don't have to be as concerned about their fuel gauge as they have in the past.
All told, it's already proving to be quite a thrilling season to watch! Of course, these high-end F1 vehicles get the benefit of year-round maintenance to match their demanding schedules. Not everyone's car is quite so lucky, so when your vehicle finally gives up the ghost, we're happy to see what we can do in helping you to scrap your car. It's never been easier or simpler – all you have to do is enter your car reg and postcode into the fields on our site, and within moments you'll have your very own instant scrap car quote!