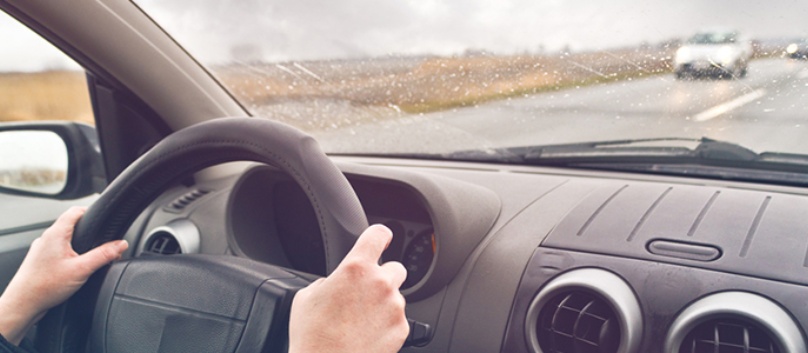 How does black box insurance work?
29th May, 2019
Are you paying too much for your car insurance? It's one of those phrases that's so widespread that it's literally become a punchline, and certainly there's no shortage of options on the market. But if you're a young or newly qualified driver, you could find that the types of insurance are pretty high. "Why's that?" You may be wondering. "It's not like I'm going to immediately scrap my car while out on the roads." Unfortunately, the statistics disagree with you!
Most insurers base their premium calculations on a block of driver profiles, and the numbers say younger drivers are more likely to be in an accident. Black box insurance policies are intended to take the edge off these risks, basically providing a way for insurance companies to monitor drivers. So, let's have a look at how they work.
The basics of black box insurance
If you've ever heard about the black boxes in planes, it's basically the same principle. When you start a black box insurance policy, a small device about the size of a smartphone is attached to your car by the insurer. With this, they'll monitor your everyday style of driving, taking into account factors such as:
Your speed
Mileage and distance travelled
The amount of time you drive in one session
Your steering, braking and cornering
The time of day or night you tend to drive
Your location, such as the types of road you tend to travel
Not all insurers will consider all of these factors together, but all will consider at least three or four of them. The insurer then uses this information to calculate an overall score of your driving. If they judge you to be driving safely and responsibly, you'll be rewarded, and if not, you could be penalised. Your score will be made available on their website for you to view, where you can also find out what recommendations they'll make for changes to your driving style.
What are the rewards for good driving?
Many black box policies adjust their premiums on a month-by-month basis. This gives the insurer flexibility to change the price of their policies in response to your driving style, whether that's raising or lowering them, accordingly. An important note here – this system is not quite as draconian or arbitrary as some would have you believe. After all, while the insurer wants you to drive safely and responsibly, it's also in their interests to keep you as a customer, so they'll give you plenty of warning and time to change your driving before they move toward penalising you for it.

Some of the possible rewards include returning a portion of your premium at renewal (or a similar financial incentive at that stage), or giving you a bonus based on low mileage. Meanwhile, the price you pay for irresponsible driving can include higher premiums, or even outright cancellation if they judge you to be reckless, or you're caught speeding.
A few final things to know
The reluctance of many drivers about these policies is probably fairly obvious – many people don't like the idea of Big Brother in their cars, watching how they drive. However, it can have certain subtle advantages, too. It can help to determine fault if you're in a collision, or even track your car if it's been stolen. Most black box policies are aimed at young or newly qualified drivers, infrequent drivers, older people, or those with prior claims or convictions. That doesn't mean you can't find a good deal with one, though – like many aspects of car insurance, it's mostly just a case of shopping around!
And happily, when the time comes to scrap your car, shopping around is one thing you don't have to do with us here at Scrap Car Network. Our system has been designed to save you all the time, hassle and paperwork of tracking down the best price for your scrap car on your own. All you have to do is enter your car reg and postcode into the fields above, and we'll get your instant scrap car quote. It's really that easy!