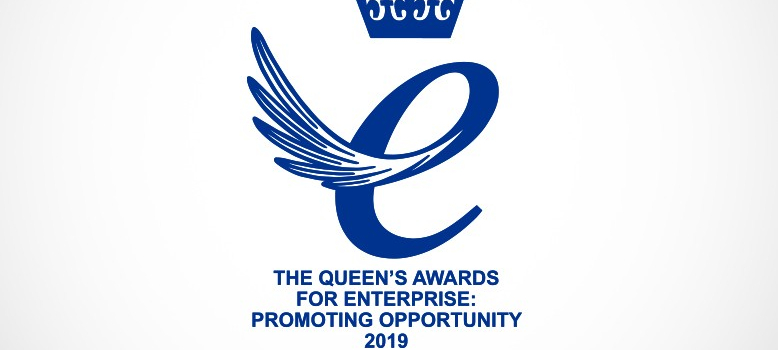 Recycling Lives wins fourth Queen's Award for Enterprise
10th May, 2019
You may well be familiar with Recycling Lives, especially if you've even a brief glance at our How It Works page. Essentially, it's a nationally acclaimed organisation which operates several charitable initiatives and commercial businesses across the UK (of which Scrap Car Network is just one). We're hugely proud to be a part of Recycling Lives, especially since it's recently won its fourth Queen's Award for Enterprise!
What is Recycling Lives?
We won't go into exhaustive detail here, given that you can find all the information you need over on our charity page. In a nutshell, though, Recycling Lives is our parent company, which means we operate under the umbrella of its broader operations. In addition to providing oversight of commercial businesses like Scrap Car Network, Recycling Lives is also at the centre of a number of charitable and social initiatives. These include its food redistribution network, its HMP rehabilitation programme, and its in-house residential charity.

Through these social enterprises, Recycling Lives supports up to 300 men and women at a time in 12 prison-based workshops – HMP Academies – and 10 men at a time in its residential facility. It helps to train offenders in the skills of recycling or fabrication, giving them new skills upon release, and thus helping end the cycle of reoffending. (In case you're wondering, this is where Scrap Car Network fits in. As part of Recycling Lives, we help train and employ ex-offenders and formerly homeless people, as well as supporting and sustaining charity through donations of time and resources.)
Charitable initiatives with unrivalled success
These programmes, run by Recycling Lives, have enjoyed unrivalled success, reducing reoffending rates to less than 5%, and supporting more than 70% into employment immediately on release from prison.
It's these which have helped Recycling Lives to win its fourth Queen's Award, this time for Promoting Opportunity for Social Mobility. (Its previous awards have been two for sustainable development, and one for international trade.) This latest award recognises its work in supporting, training and employing ex-offenders while providing skilled and sustainable jobs via associated social programmes, to reduce offending rates.
The Queen's Awards for Enterprise are amongst the most prestigious business awards in the UK, celebrating pioneering products and services, impressive social mobility programmes or sustainable development. Recycling Lives is actually one of only six organisations to win this award so far in 2019!
Chief Exec William Fletcher said: "We are incredibly proud of our unique model and how it is changing lives. Winning a Queen's Award for Promoting Opportunity is the ultimate testament to our impact. It recognises the symbiotic relationship of our organisation; how our business is integral to the success of the social enterprise and charity, and vice versa."
And as for us here at Scrap Car Network, our relationship with Recycling Lives means that whenever you scrap your car with us, you're automatically helping towards these brilliant causes, at no extra cost! Plus, we've made it as simple and easy as possible to get started. All you have to do is enter your car reg and postcode into the fields above to see your very own instant online quote!