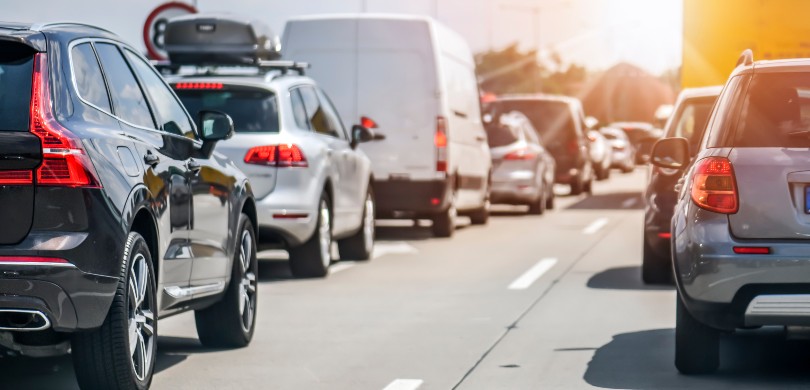 We debunk 5 more of the most common driving myths
7th Jun, 2021
Considering how much theory and legal regulations all we've all got to learn in order to pass our driving tests, it's slightly disconcerting how fuzzy so many drivers can still be on specifics of the law. It doesn't always help that plenty of people have their own opinions on exactly what should and shouldn't be legal, often reinforced by their own personal experiences behind the wheel. Ultimately, all that can lead to a certain amount of confusion regarding certain driving laws – something we covered on this very blog exactly at year ago here at Scrap Car Network. We barely scratched the surface with that post though, so now we're tackling five more. Who knows, maybe a little more specific knowledge will make it easier for you to avoid ultimately deciding – I need to scrap my car!
Myth: Driving with your interior light on is illegal
This is perhaps one of the prominent myths that has been circulated, and chances are that you've probably been in the car with someone who might have reacted more strongly than you thought necessary. So is it illegal? Well, not technically. There's no specific law against turning on the interior light while moving, but this doesn't mean you won't be stopped by the police, if they believe that it's distracting your ability to drive safely. There's certainly no doubt that it can make it harder to see the road in front at night if you've got your interior light on too. As with so many things around driving, a lot of it comes down to your personal judgement.
Myth: You can't be punished for road rage
Road rage is quite common, and if someone isn't driving safely or appropriately, it's understandable that things may get a bit heated. However, the coolest head is generally the one who prevails on the road, especially given that swearing and obscene gestures can lead to fines. Road rage falls under the category of disorderly behaviour and therefore, the fines can be quite hefty. Whilst the fine does vary from incident to incident, the payment tends to be calculated to around 75% of your weekly income. With a fine of that size, it's probably worth just taking a deep breath and staying calm, road rage simply isn't worth it.

Myth: You're not allowed to eat and drive
Just as with the interior light, this one is a bit fuzzy. Technically you are allowed to eat whilst driving, but it can often be dangerous, so it's highly discouraged. It's probably not something that will get you arrested, but the police are well in their right to pull you over if they think that eating is hampering your ability to drive safely. You'll be able to get away with popping a Pringle or two for example, but things get more dangerous with stuff that takes you longer to eat, or requires the use of one hand for more than a few seconds at a time, like a sandwich or an apple. Essentially, driving whilst distracted is dangerous, and eating can be viewed as a big distraction, so even though it's legal to take a snack on the road, we advise waiting until you're in a safer position to eat and not behind the wheel.
Myth: You can use your phone if your car is stationary
When stuck in traffic congestion, it may be tempting to quickly check your social media or reply to a text. After all, you're not hurtling towards anything, so it couldn't do any harm, right?
Well, while using your mobile at the wheel has been illegal since 2003, the law has been gradually evolving since then in an effort to close any and all legal loopholes. As it stands, as soon as your car engine is running, you can be fined for literally just touching your phone, let alone making calls or filming something on it. The penalty can land you with six points on your licence and a £200 fine. Using a hands-free device isn't illegal in the same way, but if you crash while using one, it will be at the discretion of the police or your insurer to decide whether or not it was a factor. It's far better not to risk it!

Myth: It's fine if you splash a pedestrian by accident
Given the gloriously unpredictable weather of the British climate – even in blooming Spring – puddles are something you'll come across frequently. This makes them incredibly difficult to avoid, and in some instances, you may have to drive over one, leaving an unfortunate pedestrian soaked. If you've ever experienced that as a pedestrian yourself, you'll know exactly how unpleasant it is. That's why drivers who are caught doing it (intentionally or not) may be charged with a criminal offence that could leave them with a significant fine, sometimes reaching as high as £5,000, as well as 9 points on their licences. Let's be honest, dodging puddles is easier said than done in some circumstances, but for these reasons alone, it's always worth trying.
Ultimately, most driving laws still give drivers a surprising amount of freedom to use their own judgement when deciding what is and is not safe behind the wheel. But never forget that old adage: just because you can do something, it doesn't necessarily mean you should.
We're not legal experts ourselves here at Scrap Car Network – but what we are good at is getting you the very best price when you scrap your car. All you need to do is enter a few details into our homepage, and we'll provide you with an instant online quote! Curious to see how much your car is worth?