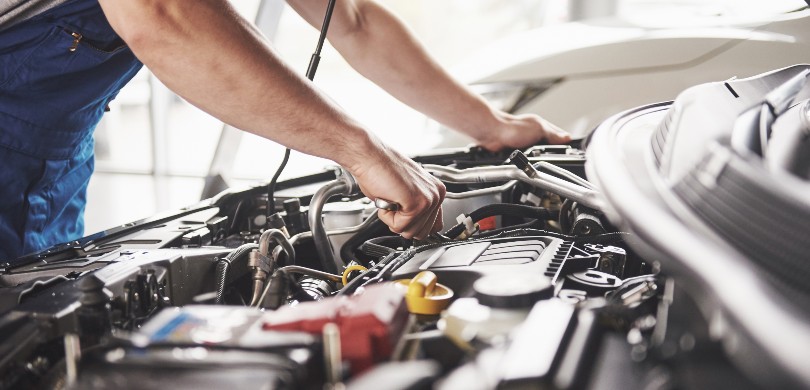 One fifth of drivers skipped their car service due to Covid
12th Jul, 2021
Servicing a car is one of those many quite tedious but necessary costs involved in owning a car. Most of the time it doesn't give you any immediately noticeable benefit (provided your car was in broadly good shape while it went in). That means for the majority of drivers, it essentially gets grouped with MOT and insurance as just one of those costs you have to bear as a minimum requirement to keep your car on the road.
But while it may be a necessary evil, the operative word is necessary. A service keeps your car running efficiently, smoothly, and most importantly, safely. It's one of the best ways to maximise your car's operational lifespan, so that you don't find yourself prematurely thinking – I need to scrap my car. According to new research though, that hasn't stopped swathes of drivers from skipping it entirely.
What does the research say?
The study itself was carried out by Heycar, in partnership with Honest John, and quizzed 2558 people about their cars. They found that one in five drivers (22%) have delayed or skipped their car's annual service over the past 12 months. What's more, one in ten drivers (12%) still plan to delay their vehicle's next scheduled service.
No prizes for guessing why. Out of all the drivers who'd skipped or delayed their service, 46% of them said it was because they were using their cars a lot less than usual. A further 13% said that they would have done, but hadn't been able to because of issues around shielding during the pandemic.
The idea of 500 unserviced vehicles zooming about on Britain's roads is worrying enough on its own, but if you were to take Heycar's findings and apply it to the 32 million drivers currently in the UK, that could equate to something in the region of 7.3 million vehicles unserviced!
That's just one potential estimate. Back in September of 2020, BookMyGarage.com suggested there could be as many as 12 million cars in the UK that had missed essential servicing.

Why is servicing your car so important?
Now, we know that at this point quite a lot of our readers might be thinking: big deal. It's not like drivers have skipped something legally mandated, like their MOT test. And that's true – while your MOT is compulsory, skipping a service isn't technically illegal in itself. However, it could leave you with an unroadworthy car, and driving one of those (knowingly or unknowingly) can definitely leave you open to prosecution.
Basically, one of the key reasons why servicing is so important is because it involves checking a huge range of fluids, mechanisms components that can potentially go wrong with your car, including oil and oil filters, spark plugs, fuel filters, tyres, and brake fluids. If even one of them is allowed to fall into an unsatisfactory condition, it could have a big knock-on effect on your ability to drive the car safely.
To avoid that scenario, the average car's service schedule generally recommends getting your car serviced once every 12 months or so, or once every 12,000 miles – whichever comes first. And of course, if your car's within its warranty period, sticking to its service schedule means you're not in danger of invalidating this warranty up until it expires.
But when all's said and done, we know that there are definitely still times when you won't want to shell out for a service – such as if you think your car is well on its way to giving up the ghost. The good news is; that's what we're here for at Scrap Car Network. You can count on us to get you the very best price when you choose us to scrap your car. All you need to do is enter your car reg and postcode into the fields on our site, and we'll get you an instant online quote before you can say cash for cars. It only takes a few seconds. Curious to find out how much your car is worth?