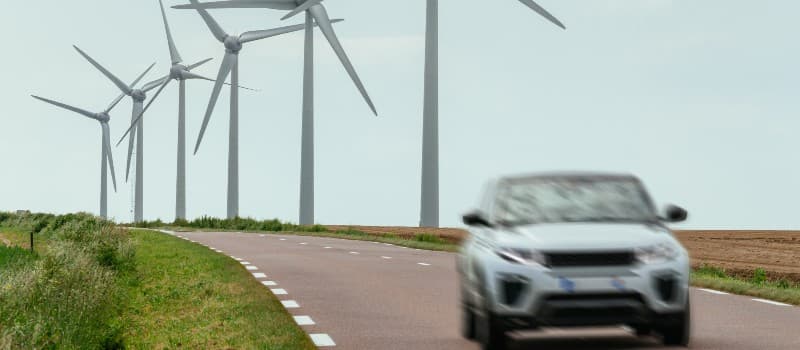 The lowdown on green car parts – how easy is it being green?
28th Oct, 2022
You may or may not have heard of 'green' car parts, but they're more common than you might think. Pretty much every car manufactured these days uses some kind of green car part, which means that depending on the age of your own car, there's a pretty decent chance yours does too. They form a vital part of the ongoing effort to reduce emissions and waste in the global car economy, which in turn is one of the reasons why it's so important to get an ethical and trusted dealer or garage when you finally decide: I need to scrap my car.
Now, there's a good reason why we'd always advise you not to take parts off your car when we talk about scrap car prices – and a lot of that is down to the fact that any parts that are still usable are removed during the scrapping process, becoming 'green' car parts for new cars. Here's how it all works!
What is a green car part?
Also known as recycled, reclaimed, or used car parts, green car parts are essentially any components that are intact or functional enough to be taken off a salvage car during the scrapping process, to be re-used on a brand new car. Green car parts are almost exclusively reclaimed during the dismantling and recycling process – and indeed, that's exactly what we do here at Scrap Car Network.
Our Authorised Treatment Facilities recycle at least 95% of every car we process, just like plenty of other treatment centres in the UK. That's a big part of why almost 80% of every vehicle is made up of recycled material – and as an industry, we're getting better at it all the time.
In case you're wondering, it's not something you'll have to worry about yourself as an owner or driver. Green car parts are fitted in the factory during each new car's production. The carmakers themselves don't make the green parts though – instead they're sourced from specialist manufacturers, known as OEMs (Original Equipment Manufacturers).
Why do manufacturers use green parts?
To be honest, there are plenty of reasons – but here are three of the biggest.
They're economical
Let's be honest, in an idea world the price shouldn't be the top priority – but carmakers are businesses at the end of the day, and so the low cost of green car parts has its own strong appeal.
It saves car manufacturers from having to shell out higher amounts on a brand new component, since green car parts can be half as expensive as their brand new counterparts. In fact, they can even be up to 90% cheaper in some cases. Don't worry though – they all go through a series of rigorous tests before they're installed in each new car, to make sure that there's no compromise in their quality, functionality or safety!
They're readily available
Around a million cars are scrapped in the UK each year, which means there's no shortage of parts for almost any brand of car in the nation. In fact, while standalone parts aren't manufactured individually very often, cars on the other hand are built in bulk, so most carmakers actually find buying second-hand cars easier. Unless a carmaker is looking for green parts to go in a car that's particularly rare or limited edition, it's generally not too tricky to find the right parts to suit their run of new vehicles.
They're environmentally friendly
This is a pretty big factor, as you can imagine – hence the word 'green' in the moniker! Essentially, there are significant energy and material costs involved in building brand new components like catalytic converters, and buying a green part instead saves all these costs. It's not just about financial savings!
As we've touched on above, all that goes some way to demonstrating why green car parts are vital in the ongoing efforts to reduce the emissions of the entire global automotive economy – and we're proud to do our own part right here at Scrap Car Network. When you choose to scrap your car with us, we make sure that everything that can conceivably be of use is removed, resold or recycled, keeping as much as we can away from landfill.
You can find out more about how it all works here. Or if you're interested in getting cracking on it already, then all you need to do is enter your car reg and postcode into the fields on our homepage, and you're good to go! Curious to see how much your car is worth?