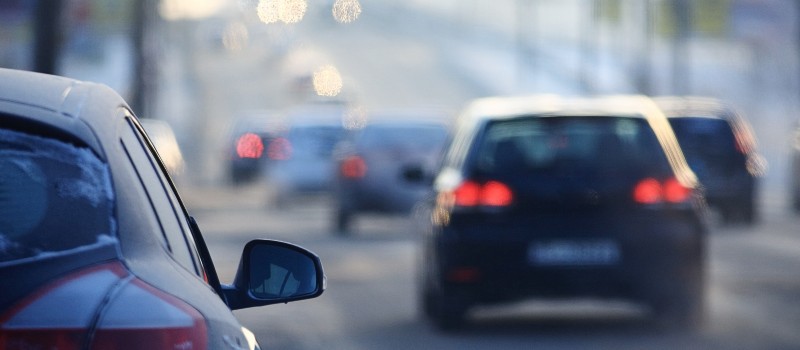 The Highway Code is changing for 2022 – are you up to speed?
19th Jan, 2022
Changes to the Highway Code in the UK in 2022
Let's be honest, there's been so much happening in the headlines lately that it might have been easy to miss some of the less tumultuous stories, especially if you've been preoccupied with the best way to scrap your car. (We think you can probably work out our answer to that one – it's with us, here at Scrap Car Network!)
But busy news days or not, this one probably isn't staying under your radar for that much longer, as some of the most recent changes to the Highway Code are proving pretty controversial. We'll let you be the judge!
A new road hierarchy
We'll start with the less contentious changes first. In a bid to encourage more walking and cycling (particularly in major cities), and improve safety for vulnerable road users, the government is introducing what it calls a new road hierarchy. The idea is that it will ensure that the users who can potentially do "the greatest harm" therefore hold the greatest responsibility to reduce the threat or danger that they pose to others. The larger and heavier the vehicle, the more responsibility the driver holds.
This new hierarchy puts HGVs (obviously) at the top, and then cars, and then cyclists, and then pedestrians.
With this overarching philosophy in mind, the government is bringing in a range of measures designed to close any lingering loopholes over phone usage by drivers. From now on, it will become an offence to:
Take photos and videos at the wheel
Select a song on your playlist
Play games on your phone, even if you're stopped at a red light
If you're caught doing any of these things, you could be saddled with a £200 fixed penalty, and six points on your licence. If you're using your phone as a hands-free device though, you'll still be allowed to use it for directions. But the same rules as ever still apply – you'll need to have keyed in your destination before your car is in motion. If you're caught trying to do so once you're already on the road, you're likely to get fined.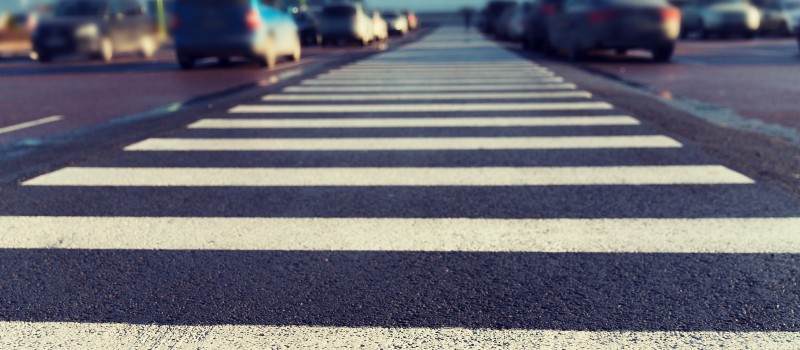 Vulnerable road users
As we've touched on above, the new road hierarchy emphasises the responsibility of drivers to be aware of vulnerable road users. Crucially, this new hierarchy changes the right of way at junctions. Right now, pedestrians only have right of way at a junction if they're already on the road. In other words, if they're already crossing, drivers have a responsibility not to drive straight into them. Which, we can probably all agree, is fair enough.
The new rules changes this slightly though, to expand the right of way for pedestrians. Now, when a car is turning into a road (or exiting one), and there are pedestrians waiting to cross, then the onus is on drivers to stop and allow them to do so. True, this often happens anyway, but the new guidance turns it from a courtesy into an obligation.
Another change being brought in is that drivers need to open their doors with what's called the Dutch reach. It might sound like a 90s Europop band, but it's actually a method that involves using your opposite hand to open your nearside door. (I.e. you'd use your right hand to open the passenger door on the left, or your left hand to open your driver's side door on the right.) What this does is it naturally makes you turn your head to look over your shoulder as you're getting out, which increases the chances of you spotting passing cyclists, and cutting down on the chances of a nasty accident.
Speaking of cyclists, drivers will need to give them at least 1.5 metres of clearance when passing them at high speeds of up to 30mph, and give them more space when overtaking at higher speeds too. Cyclists, meanwhile, will be advised to ride in the middle of the road when approaching junctions, and on quiet roads. They'll also have a greater responsibility to look out for pedestrians, who are the next one beneath them in the hierarchy.
What's been the reaction?
As you'd expect, there's not been a particularly strong reaction to the new rules about mobiles. For almost a year now it's been illegal to touch your phone while driving anyway, so the latest amendments are mainly intended to close a few remaining loopholes. They're not exactly seismic changes for most of us.
However, the new rules about pedestrians and cyclists are a little more controversial – and not necessarily because all drivers want to be king of the road. Giving way to pedestrians crossing is almost universally agreed to be a good thing (and anyone who thinks it's not should probably not be behind the wheel).
Equally though, it's fair to say that not every pedestrian will have read the Highway Code, so plenty aren't going to be aware of their newfound preferential status. In other words, if they see a car about to turn, most people are probably going to be understandably reluctant to step out in front of it. That can create uncertainty, and uncertainty is exactly the kind of thing you don't want when there are cars around. It can lead to sudden stops, abrupt accelerations, and possibly even rear-end collisions. That is of course not a guaranteed for every scenario, and on the whole, the intention of prioritising pedestrian and cyclist safety is always a good thing. But it's easy to see why so many drivers are questioning whether the execution leaves a little something to be desired.
Ideally, when your own car reaches the end of its life, we hope it'll putter quietly to a halt on a quiet road somewhere, rather than in a sudden rear-end collision. Rest assured though that we'll be here for you either way here at Scrap Car Network. We can help you scrap your car easily, and get you the very best price along the way. All you need to do is enter your car reg and postcode into the fields on our site, and we'll get you an instant online quote before you can say cash for cars. It only takes a few seconds. Curious to find out how much your car is worth?