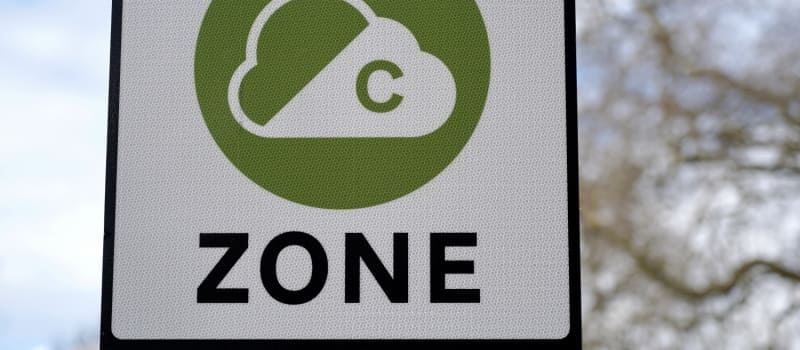 Manchester's Clean Air Zone to be reviewed in the Spring
25th Jan, 2022
By now, you'll probably be familiar with the basic idea of a Clean Air Zone, as they've been on the national agenda for quite a few years now. Essentially, they're specially-designated areas in the UK which are subject to specific measures to improve air quality. Several are already active across the United Kingdom, the most notable of which is the Ultra Low Emissions Zone in London.
This year, more cities are set to enact their own Clean Air Zone plans, including Manchester. But those plans have hit a bit of a snag, and now the city's Clean Air Zone has been scheduled in for a serious review in the Spring – so if you're worried about your vehicle not meeting emissions standards, you might not have to scrap your car just yet! Here's what's going on.
The background of Manchester's Clean Air Zone
Air pollution has been a known problem for a long time in the UK's cities. Back in 2015, the Supreme Court ordered the government to act immediately to tackle air pollution. That prompted the government to mandate regional authorities to introduce Clean Air Zones. Birmingham and Bath are amongst the two most recent cities to have implemented their own Clean Air Zones.
The aim of the Clean Air Zones are quite clear-cut: they're intended to discourage the use of the most polluting vehicles by levying additional charges against them to drive within the boundaries of the Zone. One of the main ideas is to get people out walking or cycling if possible. Failing that, they're designed to encourage drivers and organisations to make the switch to less polluting vehicles, like newer petrols and diesels, or even electric cars – all of which will be subject to lower (or zero) additional charges.
Manchester's specific Clean Air Zone is set to be England's biggest, encompassing 10 local authorities across Greater Manchester including Bolton, Bury, Oldham, Rochdale, Stockport, Tameside, Trafford, Wigan, and the cities of Manchester and Salford. The new charges won't apply to private cars for now, but they will be applicable to coaches, vans, buses, taxis, private hire vehicles, and lorries.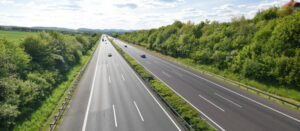 Why is Manchester's Clean Air Zone so controversial?
In a nutshell, people are protesting the implementation of Manchester's Clean Air Zone because of the projected impact it will have on local businesses, many of which are already struggling with the economic impact of the ongoing Covid-19 pandemic. Andy Burnham, the mayor of Greater Manchester, is on record saying that the impact of the planned CAZ is likely to hit some of "those who will find it hardest to make the change", including sole traders and the self employed.
Now, it's true that the government has provided £120m to help eligible drivers in Greater Manchester, switch to compliant vehicles – including small businesses, the voluntary sector and HGV owners. But many say that does not go far enough. There are 18,000 taxi drivers in Greater Manchester for example, and industry experts have predicted that many will find it hard to make the switch.
It doesn't help that the ongoing pandemic is partially responsible for a global microchip shortage that's driving up the prices of new cars. That's ultimately having a knock-on effect on everyone's ability to switch to compliant vehicles, especially electric cars – which still don't yet have the infrastructure required to fully support them.
So what happens now?
Some of those unhappy with Manchester's Clean Air Zone (and there are quite a few) have already begun staging their own demonstrations, such as a 'go slow' driving protest on the M60 earlier this month. But the Greater Manchester Combined authority has said it's been told to achieve compliance by 2024 at the very latest, and Burnham has pointed out that since it's been mandated by the Supreme Court, neither he nor the UK government have the power to stop the plans from actually going ahead. However, they do have the power to order a review, which is where we're at now.
There's no question that Clean Air Zones represent a step in the right direction for improving air quality for the general public, and helping to limit our impact on the environment as a whole. But with the harm that Manchester's Clean Air Zone has the potential to cause in its current form, it's no wonder it remains a deeply controversial initiative.
Personally, we're not policy experts here at Scrap Car Network, but we like to do our own little bit for the climate; we've set ourselves the mission of diverting 100% of vehicle waste from landfill. It's a tough target, but we're getting there! And when you choose us to scrap your car, you'll be helping.
In fact, it couldn't be easier to scrap your car with us – just enter your car reg into our homepage to get a free, no obligation instant online quote. It only takes a few seconds. Curious to find out how much your car is worth?