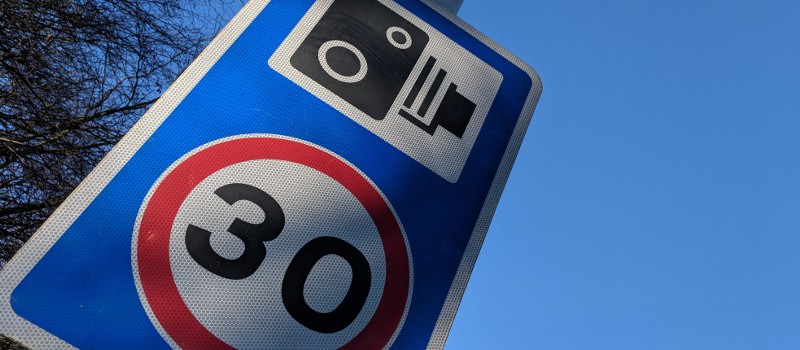 Planned changes to the law for driverless cars
13th May, 2022
Driverless cars have been on the way to UK roads for quite some time now, but there are still a couple of hurdles in the way of their widespread rollout. While some of those are practical and logistical, others are legal in nature – and that's exactly what the government's now trying to tackle.
This is quite a big recent step – a new report by the UK Law Commission has stated that human drivers should not be held legally accountable for road safety in the era of autonomous cars. Instead, they say that drivers of such vehicles should be redefined as a "user-in-charge", and should adhere to a different set of legal responsibilities.
The changes to the law would generally mean that if anything were to go wrong with an automated car while it's on the road, the company behind the driving system would be responsible, not the driver. The report also recommends that a new framework be put in place to define whether a vehicle qualifies as self-driving, and also that car manufacturers be made to clearly define the difference between self-drive, and driver-assist features (basically, they have to be explicit about whether a car is autonomous or not).
Now, if a driverless car is something that appeals to you, then you might already be thinking: hmm, maybe it's time to scrap my car. We can help with that – here at Scrap Car Network, we've become the largest partner of scrap car dealers and breakers in the UK, and we make it as easy as possible for you to scrap your car with us. But driverless cars aren't quite here yet! Here's what the UK Law Commission proposed about changes to the law surrounding them.
Dangers to road users
The UK Law Commission for England, Scotland and Wales was asked in 2018 to produce a series of reports on the regulatory framework for automated vehicles, and their use on public roads.
Its final reports included a few recommendations which include:
The 'user-in-charge' of the vehicle can't be prosecuted for offences that directly arise from driving tasks, such as dangerous driving and speeding.
The 'user-in-charge' should remain responsible for other tasks like insuring the vehicle and ensuring that passengers are wearing seatbelts.
Some vehicles may be allowed to drive themselves with no-one in the driving seat.
Data to understand fault and liability following a collision must be accessible to all.
Sanctions should be imposed on carmakers who fail to reveal how their autonomous driver systems work.
Transport Minister Trudy Harrison said the government would "fully consider" the recommendations laid out in the report.
According to Matthew Avery, chief research strategy officer at Thatcham Research: "We applaud the recommendations that compel carmakers to use appropriate terminology when marketing these systems, to prevent motorists from becoming convinced that their car is fully self-driving when it is not."
He continued: "In the next 12 months, we're likely to see the first iterations of self-driving features on cars in the UK [so] it's significant that the Law Commission report highlights the driver's legal obligations and how they must understand that their vehicle is not yet fully self-driving".
Following this report, the Government announced that cars fitted with automatic lane-keeping systems (ALKS) will be permitted to drive at a speed of up to 37mph in a single lane without the driver interacting with it (essentially, automatic lane-keeping makes sure a vehicle stays in its own lane, and controls the car's speed and braking).
This was the first step in introducing legislation that specifically applies to hands-free vehicles on UK roads.
The introduction of self driving cars opens up a world of exciting possibilities when it comes to driving technology, not least when you consider that interest in them is growing alongside the current boom in electric vehicles. Whether or not you're planning to scrap your car in favour of a more high-tech option, or you're just in the mood for a change, rest assured that's exactly where we can help.
Here at Scrap Car Network, we make it as easy as possible for you to scrap your car with us. We won't be beaten on price, and getting a quote is easy – just enter a few details about your vehicle on our homepage and you'll get an instant price! Why not see how much your vehicle is worth?