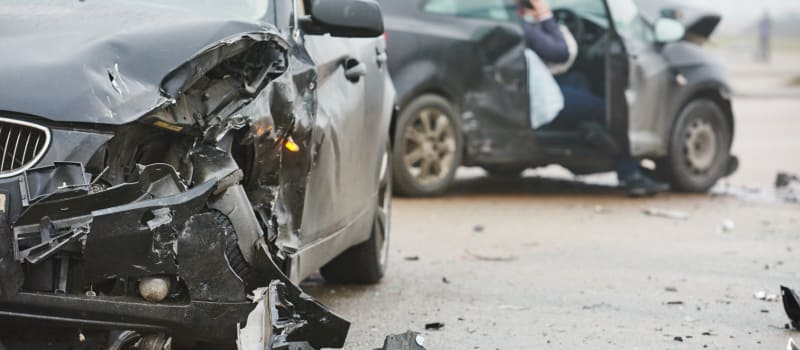 Our quick guide to car write-offs
6th Mar, 2023
Car write-offs are an unfortunate reality for many drivers, and they can be a real inconvenience if you're unlucky enough to experience one. Essentially, a write-off is when a vehicle that's involved in a collision of some kind sustains damage that exceeds its actual value, or damage that's so severe that it cannot be repaired safely.
Here at Scrap Car Network, we operate one of the biggest scrap car collection services in the UK. So, if your vehicle has recently been written off in an accident, we do our utmost to ensure that it's an easy and hassle free process to scrap your car. So, if you're looking for a little bit more detail on what a write-off is, and what to do with one, here's our brief guide.
Types of car write-offs
There are two types of car write-offs: total loss and partial loss. Total loss occurs when the cost of repairs is more than the actual value of the vehicle, while partial loss occurs when the cost of repairs is less than the actual value of the vehicle. Whether or not a car is a write-off is usually determined by your insurance company, who typically use a formula to decide if a car is a write-off or not. The formula takes into account the actual cash value of the car, the cost of repairs, and a variety of other factors such as salvage value and rental car costs.
How to deal with a write-off
If you write off your vehicle, you may be able to receive a cash payout from your insurer.
If your car is written off, you're legally obliged to contact your insurance company immediately. They will likely send an adjuster to the site where your vehicle is being stored and assess the damage to determine whether the car is a write-off or not.
If it is a write-off, the insurance company will pay you the actual cash value of the vehicle. In some cases, the insurance company may allow you to retain the salvage of your vehicle, which means you can keep the damaged car and receive a reduced payout from the insurance company. From here, you could choose to scrap your vehicle with us and receive the salvage value for your car. Salvage value is the value of the vehicle if it were to be sold for scrap metal. Insurance companies often subtract the salvage value from the actual cash value of the vehicle to determine the payout amount.
Scrapping your car with Scrap Car Network
So, if your car ends up as a write-off, understanding the process can help you make informed decisions and navigate the situation with your insurance company. If your car is written off, be sure to contact your insurer right away and consider all of your options before making a decision. However, if you just want it out of your hair, we can help.
If you are considering scrapping your written-off vehicle with us, get an instant online quote today! It's free, and there's zero obligation until you decide you're ready to proceed. Just enter your car reg and postcode into the fields on our site, and within seconds you'll be looking at your very own instant online quote. Ready to find out how much your car is worth?