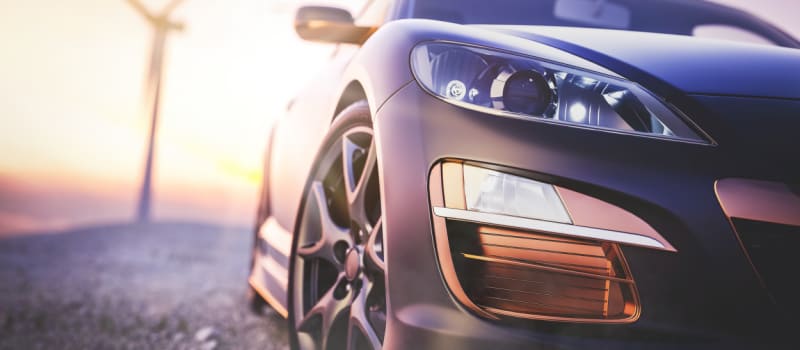 How to tell the age of your car
23rd Feb, 2023
Most people have a fairly decent idea of how old their car is, but let's be honest, you can drive your car perfectly happily for most of the time without really having any idea how old it is, beyond possibly complaining about it every so often. But every so often, there might come a moment in life when you do actually need to know your car's age.
For example, you might be getting insurance quotes, or you might be arranging finance, or you might even be selling your car. (In case you're wondering, it's not something you'll need if you decide – I need to scrap my car.)
So that will lead you on to the main question – how can I find out the age of my car? Well, here are three of the easiest ways to tell.
Get a free no-obligation quote from our website
Our own homepage wouldn't be a bad place to start. We can provide this information for free when we give you an instant, no-obligation quote to scrap your car. All you have to do is enter your car reg and postcode into the fields on our site, and you'll be able to see the age of your car in seconds.
And in case you're wondering, no, that doesn't lock you into recycling your car with us. If you just want to double check the information but you don't want to scrap your car just yet, don't worry – it's very hard to accidentally fill in the personal details we'd need to proceed with your quote!
Find out on the Government's MOT checking service
The government website also has a specific service for telling you the MOT status of your car It costs nothing and only takes a few seconds, and when it tells you the MOT status of the vehicle it'll also tell you the age of it as well. So not only will you know how old your car is, but you'll also have a handy heads-up as to when its next MOT is due as well – which can be useful either for you, or for the future owners if you're planning on selling it.
Check the number plate
At first glance, the number plate might seem like a string of random numbers and letters, but there's actually quite a lot of information packed in there… if you know how to read it.
The first two letters of your number plate are regional identifiers – together, they'll indicate where the car was first registered. (But crucially, not where it was made; its place of manufacture and place of registration might be two separate locations!)
On the other hand, the middle letters will be the year identifier. The last few letters, yes okay, comprise a random string of letters and numbers.
Now, there's a 50-50 chance that the year identifier on your car will give you an immediate answer to your question, because it's a little more complex than it seems. The year identifier will indicate one of two time periods – either March to September, or September until the following March.
So a vehicle made in March 2018 will have an 18 as the second two letters of its number plate. Easy enough. If it was made after September of that year though, it will have a 68 instead. Understandably, it can be a little tricky to follow, so we've listed a couple of examples below.
20 plate year – March-September 2020
70 plate year – September 2020-March 2021
21 plate year – March 2021-September 2021
71 plate year – September 2021-March 2022
22 plate year – March 2022-September 2022
72 plate year – September 2022-March 2023
23 plate year – March 2023-September 2023
73 plate year – September 2023-March 2024
24 plate year – March 2024-September 2024
74 plate year – September 2024-March 2025
So, whatever method you prefer to go for, happily we think you'll agree it's not that tricky to find out the age of your car! But if you ever decide it's getting a little long in the tooth – well, that's where we can help.
You can always rely on us to provide you with the very best prices when you scrap your car with us, right here at Scrap Car Network. All you have to do is enter your car reg and postcode into the fields on our homepage, and we'll provide you with a free, no-obligation instant scrap car quote!
Curious to see how much your car is worth?