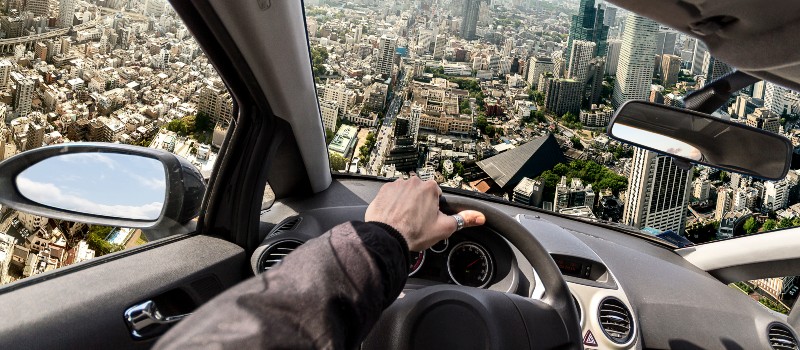 Flying car officially completes its maiden intercity flight
26th Jul, 2021
For decades now, flying cars have been seen as one of the natural evolutions of our mode of personal transport. Indeed, the mere sight of them is often used as a shorthand for a technologically advanced society in almost any sci-fi film you care to mention. But now they're closer to being a reality than ever, and as a case in point, you need look no further than aptly named AirCar, the flying car that's just completed its first intercity flight over in Eastern Europe.
As you'd expect, it's gained quite a lot of media attention, not least because it opens up scores of possibilities. Here's one; if your vehicle was capable of flying, how much more difficult would the process be once you decided – I need to scrap my car?
AirCar's founders set their ambitions sky-high
Considered in isolation, it's safe to say that AirCar is quite an impressive vehicle. With foldable wings and an extendable tail, it can change from a ground-based car to a skybound vehicle in two minutes fifteen seconds – quite a nippy little transformation.
It's already clocked up 40 hours in the air, and this latest trip constitutes its 142nd landing. It took off from Nitra airport in Slovakia, and landed in Bratislava about 35 minutes later, before completing the final leg of its journey by road. During the trip it managed to reach a height of about 2500m, and its creator said that it's capable of going for much greater distances of around 600 miles.
All that's pretty stellar for a car that's equipped with a humble BMW engine of around 160HP, and still runs on petrol-pump fuel.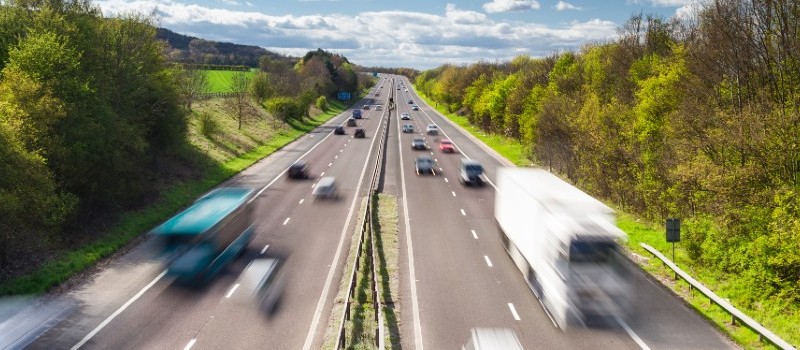 So, when will we be seeing these on the roads?
Well, that's quite the question. Right now, it's difficult to say.
The flying car industry has long been heralded as one of the greatest impending revolutions in global transport – Morgan Stanley thinks that the flying car sector could be worth $1.5 trillion by 2040.
It's no secret that people think there's a lot of money in it – Klein Vision, the company that built the AirCar, said that this prototype took less than €1.7 million to build. Which, let's be honest, is a bit more than most of us have kicking around down the back of our couch cushions at home. The company is optimistic about the volume of its orders, with a spokesman saying they already have 40,000 in the US alone. But at a cost of millions (at best, hundreds of thousands) for each car, it's likely to remain a luxury item for the uber-rich for the next few years at the very least.
Significantly, the co-founder of the company has said that the AirCar "handles like a Cessna" or similarly-sized small aircraft, and doesn't require the pilot to undergo any additional training. Hmm… the word 'additional' is certainly doing a lot of heavy lifting in that sentence. Given all that, it's fair to infer that the AirCar will require the person in the driver's seat to hold their own pilot's licence, something which is still pretty far out of reach for most of the general population currently.
There are a couple more lingering questions about the long-term viability of the AirCar, and flying cars in general too. For starters, the AirCar still runs on a petrol engine, something that's being gradually phased out of the transport industry in the next decade or so. Which means unless it can evolve to keep up with the legislation, its sales prospects might be dealt a serious blow.
Plus, unlike drone taxi prototypes, the AirCar cannot take off and land vertically, and requires a runway to take to the air. How many runways for flying cars can the UK safely accommodate? Right now, the infrastructure just isn't there, and arguably it shouldn't be if we're going to make serious strides on achieving Net Zero as a nation.
In short, it looks like a lot of the issues we detailed in our post about flying cars still apply. But who knows, we might be out of step with the industry on this one – just recently, a senior official at Hyundai told an excited industry conference crowd that flying cars will be a reality in cities around the globe by 2030. So we guess time will tell!
We can say one thing for certain – whatever car you're driving, you can count on us to be able to recycle it in a safe, official way here at Scrap Car Network, all while getting you maximum cash for cars. All you need to do is enter your car reg and postcode into the fields on our site, and when you're ready, you can find out the value of your car in as little as 10 seconds! So… ready to find out what it's worth?