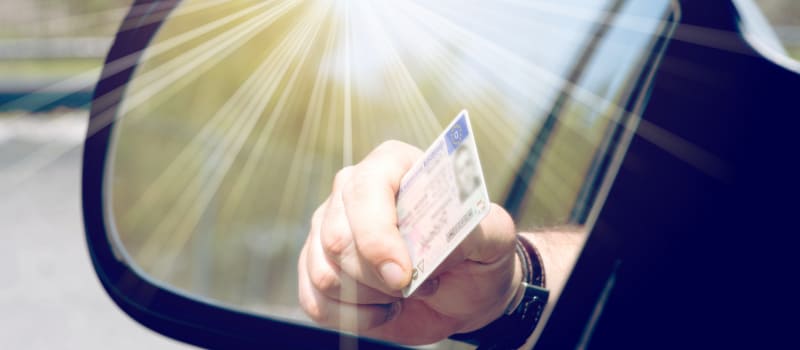 Drivers who passed before 2014 warned to check their licences
19th Apr, 2023
Here's something that it's easy to under-appreciate before you start driving: there's a surprising amount of admin involved in running a car. You've got to make sure it's appropriately taxed and insured, for starters, and you'll also need to make sure that it gets its MOT test done on time every year. (Of course, if it repeatedly fails to earn that all-important MOT certificate, then you might finally decide: I need to scrap my car.)
Crucially you've also got to think about the paperwork, and bear all the key dates for those in mind. That's what consumer rights champion Martin Lewis is focusing on in his latest warning to drivers who passed their test before 2014– and how to avoid a £1000 fine. So if you passed your test more than 9 years ago, here's what you need to know!
Why might you risk a fine?
To sum up the issue in three words: expired driving licence. (Or "driving licence: expired", depending on how much of a summer blockbuster vibe you like for your admin announcements.)
If you passed your test before 2014 and you've not renewed your licence at any point in the intervening years, there's a good chance that yours will be approaching its expiry date. And any driver caught without a valid photocard licence can be fined up to £1000 by the DVLA. What's more, possibly as many as two million people in the UK may have failed to update their licences – so it's really worth double-checking that you're not one of them!
Photocard licences were first introduced in 1998, and many drivers will still have accompanying paper licences, which were the norm before that year. Any paper licences that were issued before 1998 are still valid until the holder turns 70, but they're in the process of being phased out. No new paper licences have been issued since 2015, leaving the photocard licence as the new standard, and it will become the only acceptable form of driver's ID by 2033. (But that's another decade away, so you've got a bit of time yet!)
How to check if your driver's licence is still in-date
You'll need to check the 4b date on the front of your photocard licence, which will essentially tell you whether or not you need to replace it. If that date is coming up or it's passed already, then you'll need to get a replacement as soon as you can.
Thankfully, it's pretty easy to do so – all you need to do is head on over to the dedicated section of the government website to renew your licence. You can also do it by post or at your local Post Office, as long as you meet the requirements.
You'll need:
To hold a valid UK passport
To be a resident in Great Britain
Free from any driving disqualifications
Capable of showing your current licence, or explain why you do not have it
Your National Insurance number and your last three addresses
You'll also be asked to pay a £14 processing fee by debit or credit card online, or £17 if you're doing it through the postal system. If you're over 70 or you have a short-term medical driving licence, you'll be exempt from payment.
Sure, it can be a bit of a hassle, but definitely worth it to potentially save you a four-figure fine!
Speaking of hassle – here at Scrap Car Network, we've always been dedicated to saving you as much fuss as possible. Our mission is to provide you the very best prices when you scrap your car with us, and all as quickly and easily as possible.
Don't just take our word for it – get an instant online quote today! It's completely free, and there's zero obligation until you decide you're ready to proceed. Just enter your car reg and postcode into the fields on our site, and within seconds you'll be looking at your very own instant online quote. Ready to find out how much your car is worth?