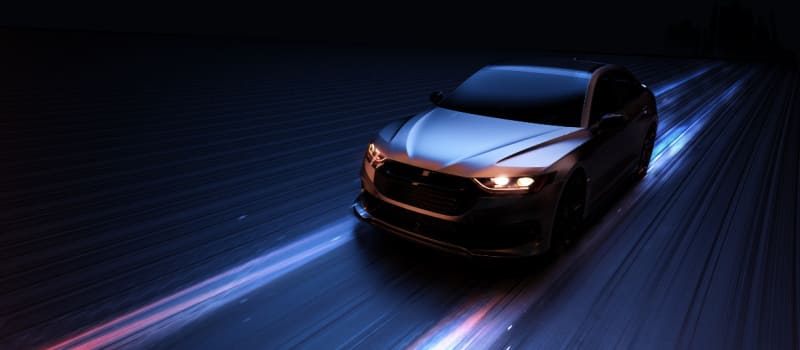 Ford launches its first hands free car
25th Apr, 2023
The age of driverless vehicles is edging ever closer! Ford is the latest car giant to dip its toe into the driverless car arena as its BlueCruise technology has recently been approved in the UK. Ministers have recently approved the "hands-off, eyes-on" technology for use on certain motorways in the UK, and this technology will only be available for 2023 models of Ford's electric Mustang Mach-E SUV at first. So, as we get closer and closer to a future without the need for drivers to control their vehicles, you might be wondering – "is now the right time to scrap my car?". In short, probably not but here's some insight into the future of driverless cars.
How 'hands-free' is the new Ford Mustang Mach-E SUV?
Let's just be clear, when car companies use phrases like 'driverless' and 'hands-free', they don't actually mean fully automatic driving in the sense that you can simply get behind the wheel of the car, type in your destination and away you go. What they mean in the case of the new Ford Mustang is that on certain roads, the BlueCruise technology built into the car allows you to take a 'hands-off, eyes-on' approach. What exactly does this mean? Well, the technology can control steering, acceleration and braking, the model can keep a safe distance from other cars and even bring them to a complete stop in traffic jams.
What's more, the camera monitor that's built into the car keeps track of the driver's eye movements to ensure that they don't use their phone, fall asleep or do anything that distracts the driver from the road. Essentially, the new Ford Mustang is not a self-driving car but is being billed as "the next development in assisted driving technology". This is both good and bad news depending on where you fall on the subject – yes, driverless vehicles will make the roads a much safer place to be, but for those who enjoy nothing more than that feeling of your hands on the wheel and your foot on the accelerator, the movement towards fully driverless cars is a daunting one.
How powerful is Ford's BlueCruise technology?
As far as hands-free driving technology is concerned, Ford's BlueCruise is impressively advanced. It's the first system to be approved for hands-free driving in the UK, allowing drivers to take their hands off the wheel for hours at a time depending on which road they're on. The BlueCruise tech is classified as level-2, which is the same as Tesla's Autopilot, because the driver still needs to be aware of what's going on around them. President of the AA, Edmund King said although the technological elements of assisted driving will bring in "safety benefits", drivers need to stay alert. According to Mr King, "it mustn't give drivers a false sense of security. Even with hands-free driving the driver remains in control of the machine".
While it represents a notable step forward, we're still some way off from having significant numbers of driverless cars on the roads. So you might not have to scrap your car immediately just yet. But if you do…
We'll provide you the very best prices when you scrap your car with us. Don't just take our word for it – get an instant online quote today! It's free, and there's zero obligation until you decide you're ready to proceed. Just enter your car reg and postcode into the fields on our site, and within seconds you'll be looking at your very own instant online quote. Ready to find out how much your car is worth?