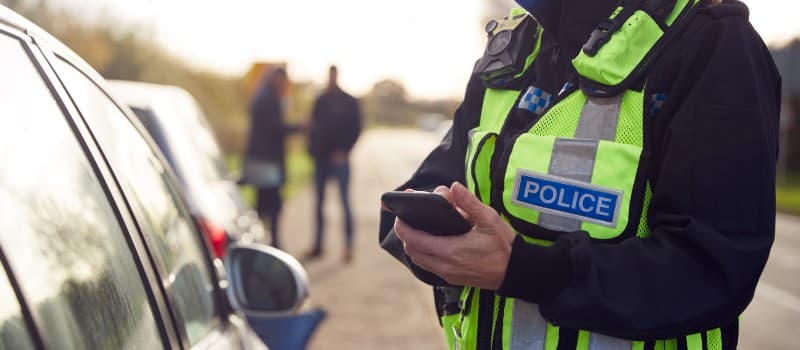 4 new driving laws that came into effect in September 2022
28th Sep, 2022
New driving technologies are evolving all the time – and as a result, the laws also have to change rapidly to cope. Some of the latest driving laws to come into effect are focused on safety, and reducing the number of casualties on UK roads, whereas others are concerned more with addressing the ongoing climate crisis. Here, we've rounded up four of the biggest changes that have come into effect in the past few weeks – well worth knowing if you're not planning on scrapping your car any time soon!
£200 for even touching your mobile phone
After a number of high-profile recent cases exploiting loopholes in the law around mobile phones, the courts have now clarified them. As such it's now illegal for UK motorists to use their mobiles at any time during the journey. Previously, drivers weren't technically forbidden from using their phones for anything that wasn't considered "interactive communications" – so for example, as long as they weren't looking for music, or texting someone.
Now though, motorists are forbidden from even touching their phones while the engine is on. Anyone using their phone for any reason can receive a £200 fine and six points on their licence. Drivers who've passed their test within 2 years of the offence in question could even face a complete ban.
Taking goods to Europe
Drivers now need a specific licence if they're transporting goods or people for "hire or reward" into the EU or Iceland, Liechtenstein, Norway or Switzerland. That includes things like shared-cost minibus trips, for example. It's also worth noting that a standard international goods vehicle licence will be required for light goods vehicles, vans, and vehicles towing trailers (whether vans or standard passenger cars).
Speed limiters now mandatory in all new cars
As you might expect, mandatory speed limiters in new cars hasn't been a hugely popular idea amongst drivers, but like them or not, they're now a reality for all new cars being built from September 2022, capping their top speeds. The proposal was passed into European Parliament in 2019, and the UK is adopting it along with all member countries. We know what you're about to say, and yes, even despite Brexit – most of the automotive regulations are being retained by the UK even in the wake of our departure from the EU.
More Low Emissions Zones coming into effect
By now, you're probably at least passingly familiar with the idea behind Low Emissions Zones – areas which mandate certain emissions standards from vehicles entering their boundaries, and levelling daily charges at vehicles which fail to meet these. They've been in the works for quite a while, but now more and more of them are coming into force across Europe to try and lower dangerous levels of emissions. London, Brighton and Birmingham are now operating theirs.
This past week, Bradford's has come into operation, and Bristol, Newcastle and Gateshead are due to launch their own versions of the initiative later this year too. The specifics of the regulations will vary from city to city – many fees will only apply to commercial or publicly owned vehicles like HGVs, taxis, coaches, buses or municipal vehicles. However, others will apply to private cars and private motorbikes – so if you own a relatively old car, it's worth double-checking before you visit another city!
That's all for now – but we'll keep you posted for anymore! In the meantime, if you're already considering upgrading your vehicle for a newer or cleaner model, you'll probably already be looking for the best price to scrap your old car. That's exactly where we can help!
It's never been easier to scrap your car with us – all you have to do is enter your car reg and postcode into the fields on our homepage, and we'll provide you with an instant scrap car quote! Curious to see how much yours is worth?