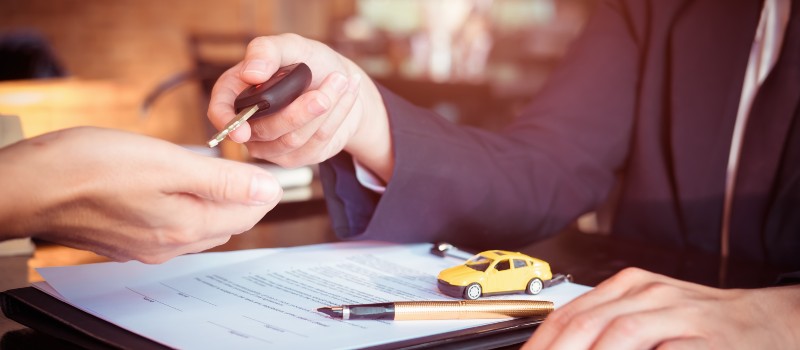 What is a statutory warranty on a used car?
28th Jun, 2022
'Statutory warranty' is a term you may have come across when exploring car dealerships online or in person. In a nutshell, it's a standard legal guarantee designed to ensure that certain goods being sold to you are of a reasonable and satisfactory quality. If they aren't, they fall under your 'statutory warranty' which provides you with legal recourse if the goods you've paid for turn out to be substandard.
It's all covered by the Consumer Rights Act 2015, which has been in force since 2015, and applies to a huge range of goods, including cars. In this context, the Act provides you with a statutory warranty for any used cars that you've bought from a dealer. However, there are a few factors that affect the extent of the protection you receive, like how long it's been since you purchased the car, and what sort of condition it was in when you bought it.
If your car is past its warranty though, and there's no hope of you receiving any compensation for any faults that may have arisen with it, you may be thinking 'it's time to scrap my car'. At Scrap Car Network, we pride ourselves on providing great prices, as well as hassle free collection, in a simple and easy to understand service. Even if you've lost your V5C (otherwise known as your vehicle registration document), we'll still scrap your car, just as long as you can prove you're the registered keeper of the vehicle.
So, let's get into some of the factors that contribute towards your statutory warranty.
What exactly does the Consumer Rights Act 2015 do?
Essentially, the Consumer Rights Act 2015 provides a legal option for any buyer who's purchased a product that is not of satisfactory quality – often because they've been misled into believing that it met a certain standard. This applies to a wide range of goods and products, but also specifically relates to cars. The terms of the Consumer Rights Act state that any vehicle bought from a dealership must be of satisfactory quality, roadworthy, and reliable. The legislation does take into account the age and mileage of the car, but the general aim of the Act is to ensure that used car buyers aren't purchasing vehicles that have problems they were not told about.
Timeframes to keep in mind
Here's the idea – if a car you bought from a dealer develops a fault within the first 30 days of purchase, it falls under statutory warranty. This means that you're well within your legal rights to return to the dealer and ask for a refund. If a fault emerges between 30 days and six months from the date of purchase, the law will assume that the fault was pre-existing. In this instance, unless the seller can prove otherwise, the vehicle is still protected by statutory warranty. From here, the seller is given one opportunity to fix the problem. If it persists, the buyer can ask for a refund.
After six months, the automatic protection of the Consumer Rights Act 2015 will expire. At this point, you're on your own! Unless you (the buyer) can prove that there was a fault with the car at the time of purchase, you will not be able to pursue a claim under the Consumer Rights Act 2015.
Other legal factors
A few handy things to keep in mind – if you're purchasing a vehicle through an online auction, or through an online dealership, you're still protected by the Consumer Contracts (Information, Cancellation, and Additional Charges) Regulations 2013, which means you can change your mind and return the vehicle within 14 days if you're not satisfied.
As an added bonus, car dealers are also legally bound by the Consumer Protection from Unfair Trading Regulations (2008), which stops them from making any false claims about a vehicle's age and condition.
That's the main points covered! So, if you find yourself in possession of a faulty vehicle that's no longer protected by the Consumer Rights Act 2015, you might be thinking of scrapping your car with us. We make sure that it's never been easier for you to scrap your car – we won't be beaten on price, and all you need to do to get your own instant online quote is just enter in a couple of details on our homepage, and you'll be looking at yours within 10 seconds! Ready to find out how much yours is worth?