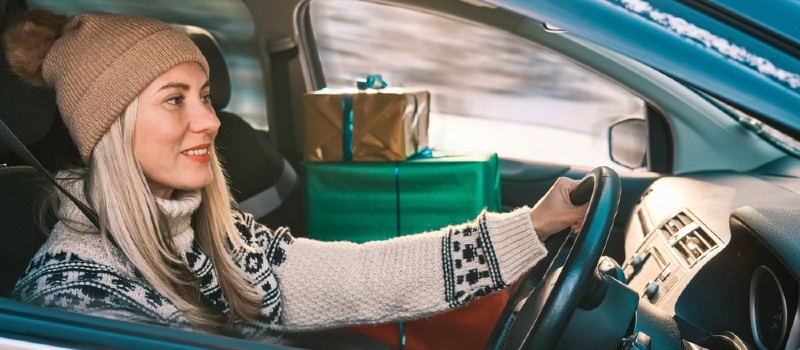 The stories behind some legendary Christmas driving songs
23rd Dec, 2022
Here at Scrap Car Network, we love the festive season! More specifically, we love Christmas tunes, particularly when we're on the road. There are loads of great Christmas songs out there to enjoy – from the ever catchy "All I want for Christmas" by Mariah Carey to the rock and roll ballad "Don't let the bells end" by The Darkness. With all these great tracks to choose from, you might be interested to hear a few of the stories behind how these iconic songs came to be.
So, if you need a break from looking through our selection for scrap cars, then here are a few stories behind some of the most popular Christmas tunes ever.
Driving Home for Christmas – Chris Rea
We challenge you to think of a more classic Christmas driving track than this one. Rea wrote this track back in 1978 while stuck in traffic (the law was less stringent back then), a full ten years before he actually released it. The story goes that Chris was travelling from London's Abbey Road Studios to Middlesbrough in his Austin Mini, as it was cheaper to drive than get the train.
As the snow was falling and the traffic built up, Chris jokingly started singing "We're driving home for Christmas …" and would write down lyrics whenever the street lights were shining inside his car. He never planned on writing a Christmas song, and it wasn't until several years later that he found a tune which suitably fitted the lyrics, and the rest is history. Chris famously isn't a massive fan of the song, but every now and then he will give in to the demands of his fans and treat them to a rendition of his legendary track.
Last Christmas – Wham!
This absolute Christmas classic has been a staple feature of Christmas parties and playlists since its release back in 1984, and believe it or not it's actually got very little to with the festive period! Whereas most Christmas classics focus own the joys of Christmas Day, the jingling of bells, and getting together with friends and family, this Wham! classic describes a failed relationship that the former lovers are faced to deal with one year later.
Andrew Ridgeley said this about the song – "We went to his (George Michael's) old room, the room in which we had spent hours as kids recording pastiches of radio shows and jingles, the room where he kept a keyboard and something on which to record his sparks of inspiration, and he played me the introduction and the beguiling, wistful chorus melody to 'Last Christmas.' It was a moment of wonder."
Famously, the song didn't make it to No.1 until 2021, after the tragic passing of George Micheal in 2016. The track has since achieved this feat again in 2022.
These legendary tracks are well worth including on your Christmas playlist, so wherever you're heading this festive season, make sure you turn them up loud for all to hear!
If you came here looking for the best prices when you scrap your car on the other hand, we're happy to say that's something we definitely can help with. With well over 40 years of experience behind us, we're focused on getting you maximum cash for your car.
Don't just take our word for it – get an instant online quote today! It's free, and there's zero obligation until you decide you're ready to proceed. Just enter your car reg and postcode into the fields on our site, and within seconds you'll be looking at your very own instant online quote. Ready to find out how much your car is worth?