Can I Scrap my Van?
16th Nov, 2016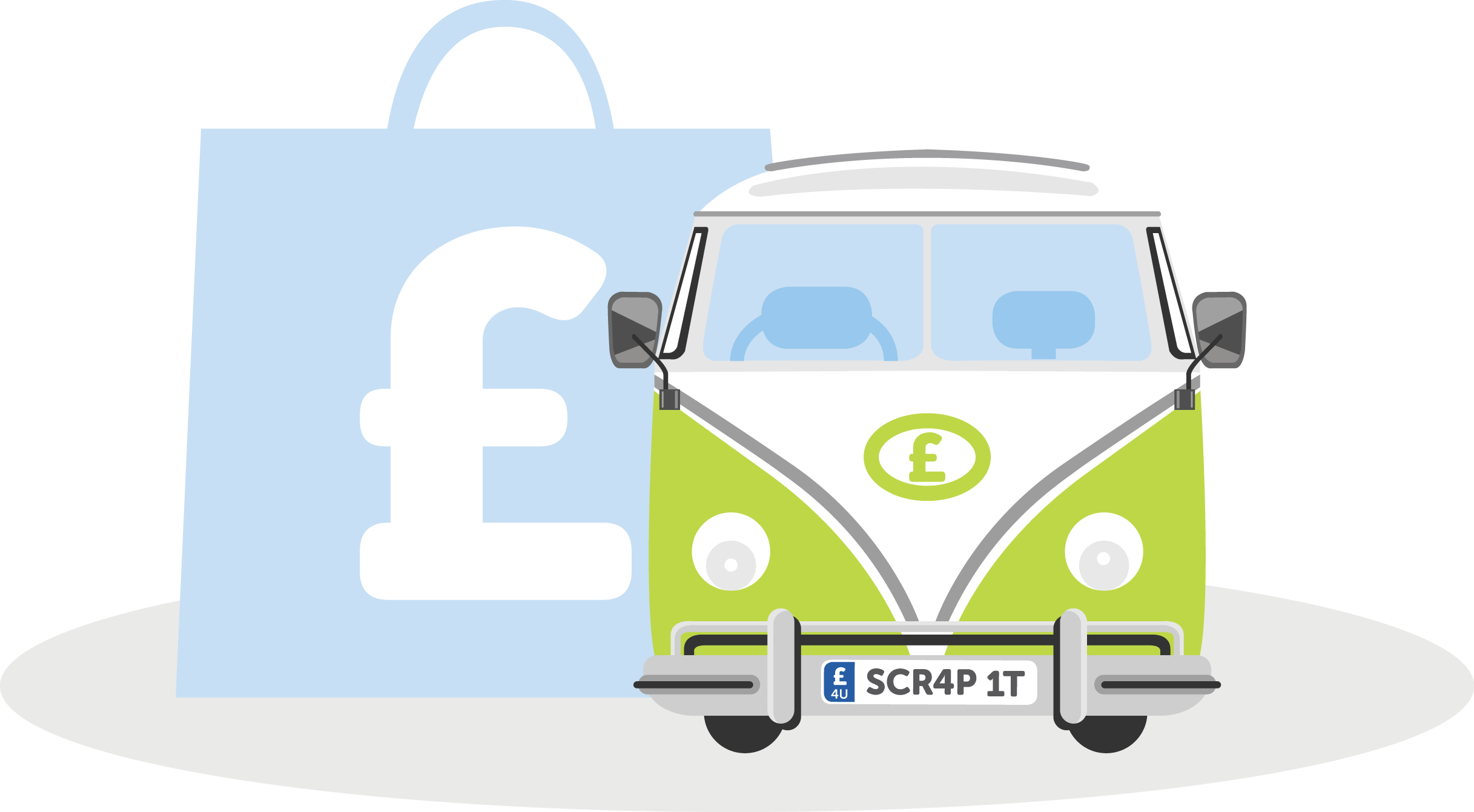 Yes! It's simple: We will scrap any van. At Scrap Car Network we're proud to say we buy any car, van, bike and just about anything that you want to Scrap for cash! With free scrap car collection nationwide, you can say 'Scrap My Van' wherever you are. We value every scrap van on a case-by-case basis, ensuring you get the best price for your vehicle – every time. Scrapping a van is a simple process with Scrap Car Network. But in order to ensure that you receive the most money for your Scrap Van, it's good to be in the know…
Your Scrap Van is worth more than you think…
Scrap Van prices are calculated in the same way as Scrap Cars, Scrap bikes, or any other Scrap vehicle.  The quote is calculated using Scrap Price indicators, and vehicle quality metrics such as:
Make and model of your Van
Kerb weight of your Van
Location of your Scrap Van
Mechanical condition of your Van
More weight, More £££'s…
The heavier your van is, the more money you will pocket. This is calculated according to the current Scrap Metal Prices (Usually assigned via Price Per Ton (PPT) )
Location. Location. Location…
The further you are from the main collection zone or depot, the less you can get. We have to cover fuel costs to send a truck out, plus the driver. So, there are many different variables that may affect your quote, and the location is the biggest variable of them all.
To overcome this and turn the tides in your favour, it may well be worthwhile trying a different postcode for your Scrap Van quote. This could be a friend or family member's who lives closer to a main city than you, or even just a few minutes down the road. You will also find that by dropping off your vehicle at a registered partner ATF (Authorised Treatment Facility, or Drop-off Depot), you will almost always be offered a slightly higher price than that of a collection.
Condition matters…
If your van is still in running condition, we may be able to auction it instead of scrapping it. In these cases, you will be advised and no certificate of destruction will be provided, as it is not being destroyed. You can read more about this and the way it affects your Car and Road Tax Refunds here. See what your Scrap Van is worth by simply entering your registration and postcode into our no obligation Scrap Car Valuation system above.
For more information on how to get the best price for your scrap vehicle, take a look at our guide to getting the most for your scrap vehicle.
Getting the van scrapping process started:
Without studying scrap metal prices, travelling to various car scrap yards or contacting an endless list of junk car buyers, it can be hard to understand the process, and expected returns.  Check out our Top 3 tips below on how to get started and what to expect:
Tip 1: Ensure ownership of your van:
To receive any cash for your Scrap Van, you must be the established owner of the junk car or van. Car Scrap Yards will not accept your Scrap Van if you are not the written owner of the vehicle – Be sure you hold the title to the Vehicle before even considering getting a scrap car valuation!
Tip 2: Assess any damage to your van:
If you want to scrap a van for cash after an accident or breakdown to buy a new van, it's a good idea to research the extent of the damage. Junk car buyers take into account various properties of your scrap vehicle, especially the condition when giving you a Scrap Car Valuation. In some cases, it may even be more profitable to repair any existing damage on your Scrap Car or Scrap Van to enable an auction sale, as opposed to a scrap valuation.
Tip 3: Drop it like it's hot:
If your Scrap Car or Scrap Van is still drivable and you have access to a nearby Car Scrap Yard, then your could increase your Scrap Car quote by simply dropping your Scrap motor off, rather than arranging collection. Salvage yards will give you more cash for your Scrap Vehicle if you drive it there yourself- this can sometimes even double your Scrap Car Valuation!
Enter your registration and postcode on www.scrapcarnetwork.org to get a valuation!
We thoroughly assess and evaluate every instance of a Scrap Valuation to ensure you get the best price. Your Van's scrap value is affected by many contributing factors- the main one's being: Car Weight, Type, Condition and Location.
We're called Scrap Car Network, but we deal with all vehicles. If your Van, Bike or Car is completely finished, potentially re-usable, a specific type of in-demand model or brand, or has salvageable sought-after parts, we can handle it from beginning to end.
We pride ourselves on getting you the most money for your Scrap Vehicle! So, if you're interested in what your Scrap Van might be worth, get a free, no-obligation quote now by entering your registration and postcode in our scrap car valuation system.
How do we help scrapping vans?
As a dedicated Authorised Treatment Facility and Trusted Recycler, we ensure that if anything is recycled, it is done in the most environmentally friendly way possible.
By choosing Scrap Car Network for your Scrap Van, you will be helping some of the most vulnerable people in YOUR community by supporting the Recycling Lives Social Welfare Charity who helps individuals that have faced homelessness make their way back to employment and independent living.
It's win, win, win. The environment wins, Your wallet wins, and Charity wins.
So what are you waiting for? Arrange a free collection for your Scrap Van, Car or Bike now.
Type of vehicles we can Scrap:
Insurance write-offs
Flood damaged vans, cars or bikes
MOT failures
Salvage and junk vans, cars or bikes
Damaged vans, cars or bikes
Vans, cars or bikes
End of life Vehicles (ELV)