Scrap car prices rise in September, as industry continues recovery
16th Oct, 2020
Normally, rising prices isn't a phrase that many of us greet with much enthusiasm – unless we're the ones doing the selling, that is!
Now, it's no secret that automotive and commodities markets were amongst the many sectors that took a battering in 2020 as the Covid-19 pandemic reared its head. It's the sort of thing that economists and other specialists were keeping a keen eye on, and if you had any plans for scrapping your car at some point in the near future, there's a good chance you did as well! Happily, if you're one of those people then we've got some good news for you – prices for scrap cars actually rose in September.
What's happening?
Thanks to the coronavirus, most sectors here in the UK aren't trading at anywhere near the level that they'd normally be at this time of year. So with that outlook, you can understand why market analysts were fairly cautious in their assessments for the last quarter of the year. They did at least agree that the prices paid for scrap cars were likely to be fairly steady in August, but not everyone expected that the prices in September would actually increase by 4% compared to August. Not just that, but it's actually a 6% improvement on this time last year, too!
It's part of an overall trend of upward growth as the market recovers from the worst impacts of Covid-19. More showrooms have now reopened, and enough consumers now feeling confident to buy new cars in greater numbers. So if you're the kind of person who likes to get the maximum amount for your scrap car – and let's be honest, who doesn't? – then now is a fantastic time to scrap your car!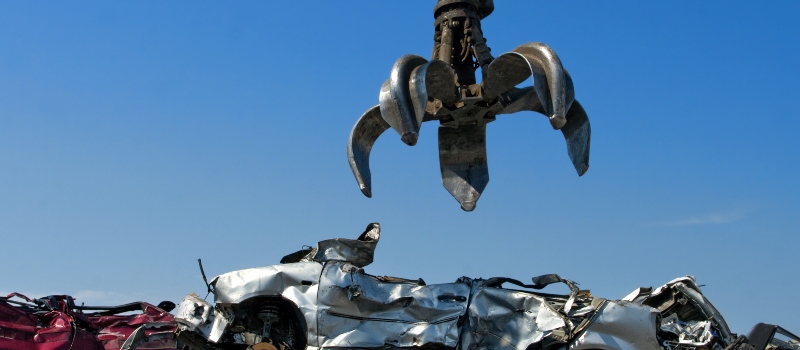 How can I get the best price?
If you're asking this question, you'll be glad to hear that you've already completed one of the most effective steps! Here at Scrap Car Network, we're dedicated to getting you the very best price for your scrap car, and saving you as much time and hassle as we can while we do it.
Now, there are a couple of key factors that influence the exact price you'll get for your scrap car. Some of these factors are things you can explicitly control, and others less so!
Some of the main ones include:
The size and weight of your car
The make and model of your car
Its age
Whether or not it's hard parts removed
Your postcode (prices will differ drastically between a small town like Knaresborough and a large city like London)
Your distance from the dealer
We won't bury you under too much detail here, as we've already provided plenty in our scrap car prices page, here. You can be sure of one thing, though – whenever you choose to scrap your car, whether it's now or further into the future, you can count on us right here at Scrap Car Network to make it all as easy, straightforward and lucrative for you as possible.
All you have to do is enter your car reg and postcode into the fields on our site, and you'll have your own instant online quote in less time than it takes to say 'scrap my car'. How much do you think your car is worth?