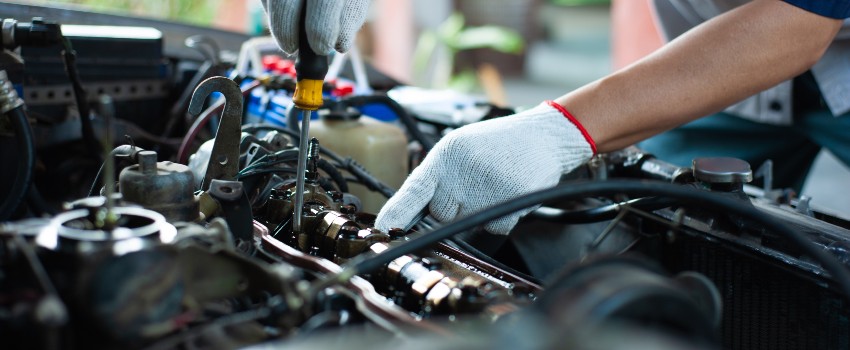 Rising costs means 25% of drivers are skipping vital car repairs
17th Aug, 2022
The growing pressure of fuel prices still shows no signs of abating just yet, and drivers are feeling the squeeze more than ever. The average cost of repairing and maintaining a car is now reaching about £500 a year, so the situation has reached a crisis point for millions of drivers up and down the country, with the desperation of many drivers captured in a rather worrying survey recently published in the Daily Express.
The survey covered 1500 drivers from across the country, and 25% of them told researchers how they're now having to skip vital car repairs just to stay on the roads. That's opening them up to a variety of risks, from eye-watering fines to potential accidents that could end up scrapping their car.
That's not the only takeaway though – here are the survey's main findings!
Drivers are delaying or skipping their MOT
You don't have to be a driver to know that your MOT is not optional. It's an annual safety check that basically ensures that your car is still in a roadworthy condition. Unroadworthy cars pose a risk to everyone around them, including pedestrians, cyclists, other drivers, and of course the occupants of the vehicle itself. That's why every single vehicle being driven on UK roads needs to have a valid MOT.
Despite that, 16% of the survey's respondents admitted to running a risk by delaying their MOT. While they're in a completely unenviable position, we should say here that the law takes that sort of thing very seriously – if you're caught doing the same, you could be looking at a three-figure fine at the very least, potentially going all the way up to £2500 if you're driving a car that's judged to be in a dangerous condition.
(If you're worried about your own, it might be worth checking out our post on the best ways to prepare for an MOT test!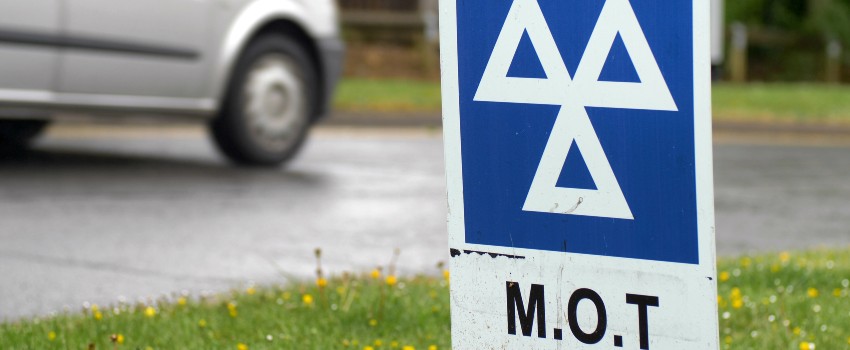 Young drivers are being hit the hardest
It's probably no surprise to find that drivers under 25 are suffering the most with prices, especially given their relatively limited access to higher incomes early in their careers. According to the survey, just under 50% have avoided getting a repair in recent months, and 45% have dodged getting their MOT or car service because they simply cannot cover the cost. (Again, we should emphasise; while a car service is optional up to a point, an MOT definitely isn't!)
The number of drivers in trouble is growing
The amount of drivers already avoiding their MOT is worrying enough, but that number looks only set to grow in future – 44% of the survey's respondents said that they might be forced to avoid their MOT in future. Now, that's just the sample size from the survey – but if we were to apply that to the entire UK population of over 30 million drivers, that could equate to about 18 million licence holders avoiding repairs and driving potentially dangerous vehicles on our roads.
What's more, over 1 in 5 of the survey's respondents (21%) say they're suffering from weekly or even daily stress to do with their vehicles. (No wonder!)
Surge of interest in electric
With the rising cost of fuel still showing no signs of abating, it makes sense that more and more drivers are considering a switch to electric vehicles. (Those with the disposable income to do so, anyway.) According to research by Next Green Car, there's been a 74% growth in registered electric cars since 2020. What's more, the number of electric vehicles that the UK bought in March 2022 alone tops the number of electric cars that were bought in the entirety of 2019.
And if you're thinking about a similar replacement of your own vehicle – or you've just decided that it's too expensive to run anymore – that's where we can help here at Scrap Car Network. You can count on us to give you the best price for your scrap car – all you need to do is enter your car reg and postcode into the fields on our site, and we'll get you an instant online quote before you can say cash for cars. It only takes a few seconds. Curious to find out how much yours is worth?