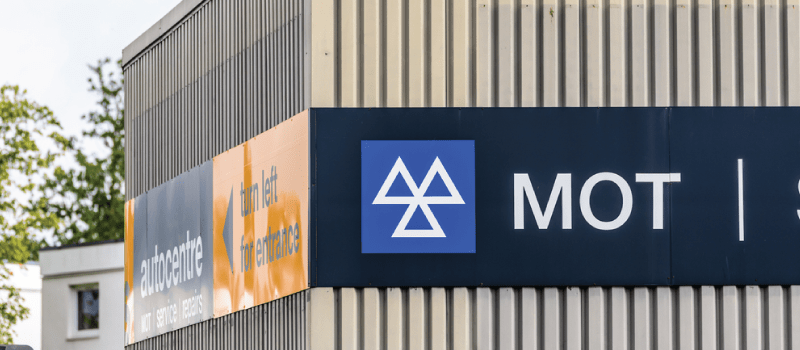 National MOT extension scheme to end on the 1st of August
21st Jul, 2020
Everyone's had a welcome break from thinking about their MOTs over the past few months, but now marks the start of when you should probably start thinking about yours again. The 1st of August has been announced as the official end date of the national MOT extension scheme, which was introduced by the government in March, at the height of the lockdown.
The six-month extension came into effect on the 30th of March – the idea was to limiting the need for drivers to leave their homes, maintaining lockdown protocol and helping limit the spread of the Covid-19 virus. (However, it's worth bearing in mind that even if your test isn't technically imminent, you still need to keep your car in a roadworthy condition in order to ensure it's safe for you and everyone around you – and to reduce the risk of accidentally scrapping your car.)
Understandably, lots of people are still getting up to speed on the latest announcement and how it affects their MOT date – so if you're amongst them, we've summed up a couple of handy answers to the most common questions below!
Why is the extension ending now?
The extension was only ever set for six months, and it was extremely unlikely that it would have been extended for a second time bar another nationwide lockdown. The government has already been under pressure from large industry bodies such as the AA and the RAC, both of whom have cited concerns that the extension already means there are massive numbers of potentially unsafe vehicles on the roads.
The stats support that impression, too. Figures provided by the Driving and Vehicle Standards Agency show that there were only 2.1 million MOTs carried out between April and May, the vast majority on vehicles belonging to essential workers and services. That 2.1 million figure is a dizzyingly large drop from the 7.1 million cars tested in the same period last year.
It's also worth remembering that a huge proportion of vehicles fail their test first time. Scaled up, that means there are currently millions of cars on UK roads which may or may not be properly roadworthy. This has rightly led to these safety concerns within the industry, and the reaffirmation that the scheme will end in a few weeks.
It also underlines the importance of looking after your own vehicle in the interim, and making sure that it's in a safe and roadworthy condition. If you're spotted driving a vehicle that's deemed to be unsafe, the authorities won't much care for the technicalities of exactly when your MOT test is due, extension or not. Chances are you'll be fined all the same – the maximum fine can be as much as £2500, as well as three penalty points for driving a car in a dangerous condition.

What should I do if my MOT is due before the 1st of August?
If your MOT falls before the scheduled end date of the scheme, you don't have to do anything. Your MOT will be automatically renewed for another six months from your due date. So say (for example), your car's MOT expires on the 31st of July, you won't legally have to have it tested before January 2021. However, to be honest we'd suggest not leaving it right down to the wire like that – the longer your car goes without an MOT, the more dangerous it potentially becomes to drive.
If my MOT has already been extended by six months, do I have to bring it for an MOT now?
Not necessarily – if your MOT would have expired during the lockdown, your extension is still valid. The 1st of August deadline simply means that no new extensions will be issued after that date – it doesn't mean that currently active extensions will be invalidated. (In case an example helps to make things clearer, if you had an extension on the 15th of April, you won't technically need to get your car tested until October.)
You should know your new expiry date, as the MOT test centre will have told you when notifying you of your extension. If you don't, you should make sure you find that out as soon as you can. We've already published a detailed post on how to find out when your MOT is due.
If any problems crop up in the meantime – any unexplained noises or smells, or sensations from your car – don't hesitate to get them checked out, just the same as you normally would!
What should I do if my MOT falls on the 1st of August, or afterwards?
Things become less complicated after the 1st of August – you'll just need to bring your car in for an MOT the same as you normally would. On the other hand, if you're not planning on driving it anytime soon, you can apply to have it taken off the road with a Statutory Off Road Notice. Don't forget it can take up to 4 weeks to get a SORN though, so if you decide to get one, don't hang around too long!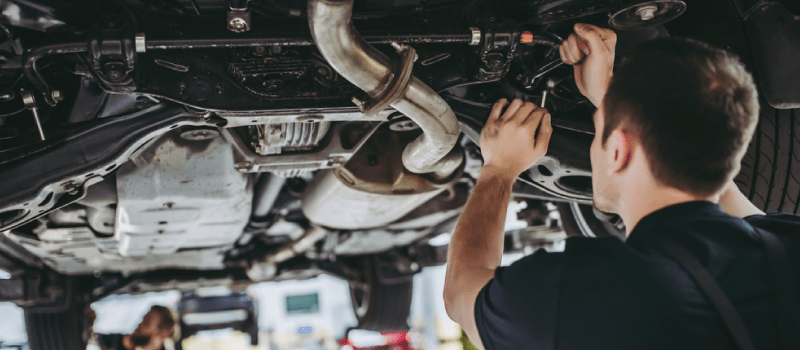 When will test centres re-open?
The vast majority of them are open already. Under government guidance, garages and MOT centres have been allowed to stay open throughout the pandemic, as they helped maintain transport for essential workers and services. The DVSA says that 90% of garages and test centres are currently open, and we've already exceeded 70% testing capacity – and still rising.
What if I'm quarantined or self-isolating?
If you're currently exhibiting symptoms of Covid-19, it's worth contacting your test centre. Lots of garages are currently offering pick up and drop-off services for MOTs. If that's not possible though, it might not be a bad idea to get a SORN organised, as it's sometimes the best way to give you one less thing to worry about as you recover.
Unless your car is officially taken off the road with a SORN, all the normal rules about road tax and insurance will still apply regardless of your MOT date, so make sure to keep your paperwork up to date! And if your car fails its MOT, or you decide it's not worth the time, effort or money it would take to get it properly back on the roads again, that's where we come in right here at Scrap Car Network.
All you need to do is enter a few details into our homepage, and we'll provide you with an instant online quote then and there. That's all there is to it! Curious to find out how much your car is worth?