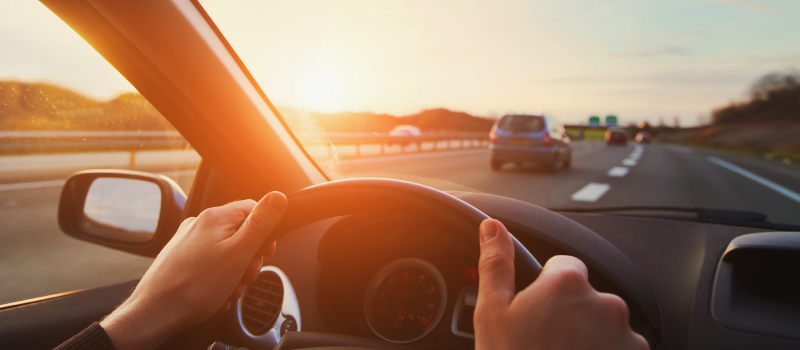 Make sure you know the new rules for driving in Europe
18th Jan, 2021
Now, if you've ever thought I need to scrap my car, you'll probably be happy to learn that sorting the paperwork is a relatively straightforward process (especially since we like to help you with so much of it here at Scrap Car Network). Unfortunately, you'll likely find that things now aren't quite that simple when it comes to paperwork for your next holiday.
After a contentious vote back in 2016, and a lot of political to and fro-ing in the last four and a half years, the UK has finally left the European Union. That means that if you're ever planning on taking your car abroad on holiday to an EU country, there are a couple of new rules that you need to be aware of. We've listed all the most important ones below.
International driving permits and vehicle registration documents
In its purest form, an international driving permit is essentially a document that acts as a global counterpart of your regular domestic driving licence. Not all countries recognise it, so it's worth doing that research on your intended destination before you go.
If you have a driving photo card licence that was issued in the UK, you don't need an international driving permit to drive in the EU, Switzerland, Norway, Iceland or Liechtenstein. However, you may need an IDP to drive in Norway or the EU if you only have a paper driving licence, or your licence was issued Gibraltar, Guernsey, Jersey or the Isle of Man. If you're unsure, you can always check with the embassy of your destination country.
All the rules to do with vehicle registration are staying the same, so it's a good idea to take your V5C with you if you're hopping behind the wheel in a foreign country. And if you're taking your own UK-registered car to an EU country, make sure that you don't forget your VE103 to prove you can drive it on another country's soil – or you could find yourself in very deep trouble.
Will I need a green card or insurance when driving abroad?
Most British motorists won't need an IPD to drive in the EU, but you'll still need insurance just the same. Now, it's likely that your car insurance will already provide third party protection in EU countries, at a bare minimum. Make sure to check the details of your insurance policy just before you set off, to avoid any nasty surprises. One thing in particular to look out for is to check whether you have fully comprehensive cover, or if you're only protected against fire and theft.
In addition to your regular insurance, you may also need to obtain a motor insurance green card. This is essentially a document that proves you have sufficient insurance cover for driving in foreign countries. You'll need one if you want to drive your UK registered card in any of the following countries and regions:
• the EU (that includes the Republic of Ireland)
•Andorra
•Iceland
•Liechtenstein
•Norway
•Serbia
•Switzerland
Thankfully, it's not too tricky to get hold of one. All you have to do is contact your insurance company and ask – and while you're at it, make sure you're crystal clear about where you're going! Different companies have different legal requirements from drivers, so if you're crossing any borders – such as Germany to Austria, or France to Spain – you'll need to ensure that you have all of the different paperwork that they require.
A couple of final notes – green cards are easily recognisable, as the name is literal; they have to be printed on literal green paper. Your green card also has to have a minimum of 15 days of cover left on it when you enter a European Union country, so make sure not to get caught out!
If you have a crash abroad
Speaking of checking things with your insurer, this is another good thing to find out from them before you set off. If you're involved in a collision with another driver while you're abroad, you may be able to rely on your insurer to contact the other driver's insurer, and handle the claim for you.
On the other hand, your insurer isn't legally obliged to provide this service. Now before Brexit was finalised, if your insurer didn't provide this service then you'd normally be able to turn to the Motor Insurers' Bureau. Now though, unless your insurer steps in to deal with the matter on your behalf, you'll probably be faced with the prospect of dealing with the overseas insurance company yourself, and most likely in their native language.
The Motor Insurers' Bureau maintains a fund for the purpose of compensating UK motorists who had a crash with uninsured drivers overseas. However, since Brexit, allocations of this fund could be limited to accidents that happen on UK soil instead. So the bad news is that if you have a collision with an uninsured driver, you may well find yourself having to foot a particularly large bill.
Know your number plates and GB stickers
Before Brexit, any UK registered cars on the roads in EU and EEA countries needed to have a GB sticker on the back, unless they had a Euro-plate. (For the uninitiated, a Euro-plate is basically a number plate that displays the EU flag, as well as a GB symbol in its left hand column.)
Now however, you will need a GB sticker in any of the following circumstances:
•If your car has a Euro-plate
•If your number plate doesn't have a national identifier, or if it features the national flag of England, Scotland or Wales
•If you're driving in Spain, Cyprus or Malta – in these countries, you'll need a GB sticker no matter what kind of number plate you have attached
On the other hand, you won't need a GB sticker:
•If your number plate already features the GB logo on its own
•If your number plate features the GB logo alongside the Union Jack
The Republic of Ireland is the exception to this rule – due to its unique relationship with the rest of the UK, you won't need a GB sticker when driving a UK registered car on its soil.

Driving licence exchange for expats
The new official advice for British expatriates living in EU countries is to now exchange their UK driving licence for a local EU licence. If you're one of them, it's best not to hang about too long – each host country will have its own specific set of deadlines and requirements for citizens to do this. Some are as straightforward as a simple eye test, whereas other countries might require expats to take an entirely new driving test.
Trailer registration
The requirements for trailers differ slightly depending on whether they're of a commercial or non-commercial nature. You'll need to register any commercial trailer weighing over 750kg, or non-commercial trailers weighing more than 3500kg. Only then can they be towed in most EU and EEA countries. You're allowed to voluntarily register any non-commercial trailer that weighs in over 3500kg, but there's no legal requirement to do that so you might as well save yourself the hassle!
And speaking of saving you hassle, that's what we're all about here at Scrap Car Network. We like to help you get the very best price on your scrap car, and all with an absolute minimum of fuss and hassle. All you need to do is enter a few details into our homepage, and we'll provide you with an instant online quote then and there. Curious to find out how much your car is worth?