Hiring a car on holiday? Here's everything you need to know
29th Jun, 2018
Holidays are awesome, but they don't half take a lot of admin in the run up. And if you're planning on renting a set of wheels while you're over there, it can be quite the headache if you don't know what you're doing. We're here to help! Wherever you're planning on jetting off to this year, read on to find out how to avoid a whole lot of hassle when you hire a car abroad.
Planning for your trip
Book early, and shop around!
This is a good piece of advice in general to be honest, so you'd expect it to apply to hiring a car. Shopping around on price comparison sites is always wise if you're after the best deal. Plus, it can tip you off to some of the more notorious rip-off merchants. For most sites, you just have to enter in a few details, and it'll bring up a list of viable car hire companies in the area. (By the way, we use exactly the same sort of simple process to find you a scrap car dealer when you scrap your car with us!)
Avoid the hard sell at the check-in desk
When it comes to hiring a car, it's always worth considering only buying the basic package. Most car hire firms, whether domestic or international, make their profits by selling 'add-ons'. Sat navs and child seats, for example, can end up having a huge effect on your final bill, and in many cases you may not necessarily need them. In fact, we'll come onto what to bring with you in just a moment!
Look at the number of seats or doors on the car you're getting
Don't take anything for granted, or be misled by images on the web. If you think you're getting a four-door car, take a second to make sure on the paperwork that's what you're actually getting. Look out for the tell-tale phrase "or similar" on anything the car hire firm supplies.
Select a designated driver
It might be an unpopular decision at first (especially with the driver in question) but having a single driver hugely reduces the cost for hiring a car. Some firms charge another €5-€6 a day for an extra driver, which can really add up!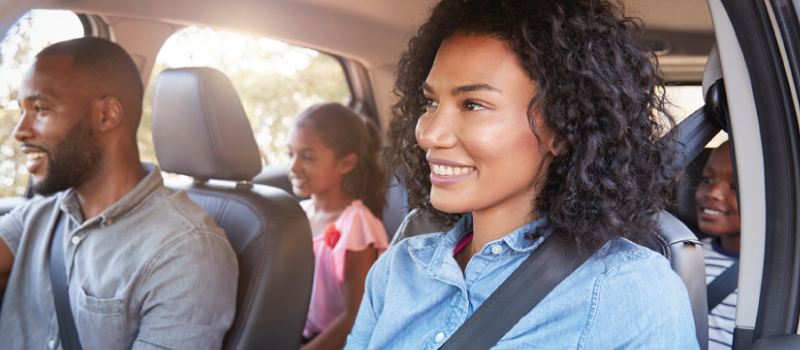 What to bring with you
Take your own child seats, phone chargers, and satnav
These are classic examples of the add-ons we were just talking about. And we're sure you'll agree; there's no point being charged extra for something you could have brought with you anyway! In terms of navigation, maps and smartphone apps are your best friend. Most reliable smartphone apps allow you to pre-download your map information at home, too, so that you don't have to worry about roaming charges when you're on holiday.
Make sure you've got your documents, and don't forget your credit card
Obviously, you'll need your documents in order to make sure you can legally get behind the wheel once you're at the car hire shop. And as for credit cards, almost every hire company will require a refundable deposit. It's easiest to do this with a credit card, because it then doesn't impact your holiday spending money. Now, that's not as frivolous as it might sound. You'll always want access to plenty of money in a foreign country. Otherwise, things can go wrong that might otherwise leave you stranded.
Before you sign the contract… read the fine print!
As you're reading the contract, don't be afraid to ask questions (ideally, well ahead of time). Don't let the answers go unless you fully understand them. You can always walk away and find another company if you're not convinced you're in safe hands.
The top factors to check first are the clauses concerning:
Fuel policy
Excess charges
Insurance details
Young driver surcharges
Premium location fees
Some companies (especially in countries like Spain or Greece) will charge you as if you've used a full tank of petrol when driving, even if you haven't. They claim this saves you money, and sometimes it does, but that heavily depends on how much driving you're planning on doing on holiday. Watch out for that one! The same goes for the insurance. Checking the fine print could reveal you're personally liable for more than you initially thought.
Experts advise – as do we – that you get a standalone excess policy from a separate provider. Hire firms are a bit notorious for saying stuff like "without our policy, you'll end up paying a fortune for just a scratch!" Which may well be true, but you might end up paying a fortune, period. Insurance from some car hire firms can total up to £25 a day, whereas other policies from independent providers can come to as little as £2 a day.
When you get the car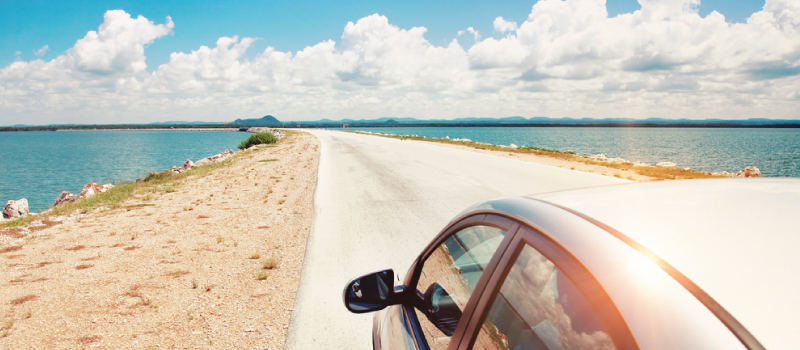 It's always a good plan to inspect the car when it first gets to you. Sure, your provider might find it a little hurtful, but it's definitely worth it just in case there are any minor forms of damage that you can bring to their attention. It would be a kick in the teeth to get charged for them later! Make sure the company is aware of it, and take pictures, too. It takes a bit of time, but as we say, it's worth it if there are problems.
Speaking of time, make sure you allow a little while for the vehicle to be checked when you drop it off. If you shoot off early and they uncover any damage, you may well end up being the one who gets the blame. If you're around though, it gives you a chance to argue your case!
When you've checked all these boxes, you're good to go. Drive safe! It can be a total nightmare to end up scrapping a hire car when abroad. However, you can pocket a tidy bit of cash for your car if you choose to scrap your car right here in the UK. That's where we come in! All you have to do is enter in your car reg and postcode onto our website, and you'll be looking at your very own instant scrap car quote.