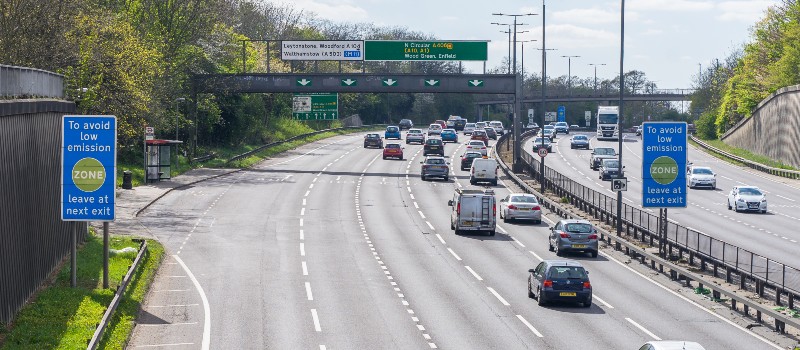 Has the Manchester Clean Air Zone gone up in smoke?
31st Aug, 2022
Well, not quite. Let's be honest, we all know the entire saga has dragged on for quite some time now. It was originally all the way back in March 2020 when the government first issued a legal direction requiring the Greater Manchester local authorities to address the vehicle pollution problem, in an effort to curb the 1,200 premature deaths that can be attributed to poor air quality, every year.
However, it's now gone through several stages of proposals and considerations and protests and re-considerations and re-proposals, which has left some people understandably wondering whether or not it's going to happen at all. So if you're one of them – and especially if you're wondering whether or not it's worth scrapping your car in favour of a newer, cleaner model – here's where everything's at so far!
What was the original plan for the Manchester Clean Air Zone?
The original plan was for a Category-C Clean Air Zone, which would have seen some high-emissions vehicles face daily charges. Commercial and municipal vehicles – but not private cars – could have been charged £7.50 to £60 per day under the previous plans. That Category C zone was originally slated to officially launch at the end of May 2022.
However, as you may have spotted, quite a lot of stuff happened to occupy everyone's time immediately after March 2020. Fast forward to this year, and the economic impact of Covid-19 and the relative cost of electric cars are just a few of the major obstacles still facing so many drivers and companies who'd be affected by the scheme, such as taxi drivers and haulage firms.
With that in mind, the government judged that the CAZ would be unlikely to meet its legal limits by the original deadline of 2024. So for now, they've simply put the scheme on hold. That was back in February 2022. The Mayor of Greater Manchester, Andy Burnham, petitioned to drop all charges completely, but government officials resisted, saying they wanted charges to stay in the city centre.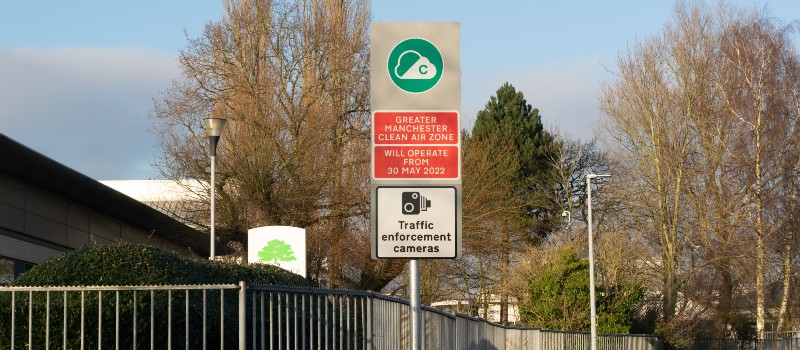 So what's happening now?
Once the government postponed the scheme in February, ministers gave local leaders until July to create a new proposal to meet legal air quality standards by 2026. A draft document was drawn up, one that now incorporates a £120m government grant to help fund vehicle upgrades. There's also a public consultation planned for these revised proposals for a Clean Air Zone in Greater Manchester. That's going to be held next year, in 2023.
To be frank, it's an unenviable position to be in for the Greater Manchester authorities. On the one hand, the Clean Air Zone will have an undeniable impact on local businesses and taxi drivers, many of whom have barely had time to recover from Covid before they were hit with the latest cost of living crisis. There are also understandable doubts about the potential of the grant to make a material difference to those who really need it.
On the other hand though, the environmental campaign group Client Earth has said that the delay is "concerning" and that people's health would suffer – and you've got to admit, they've got a point too.
The latest update is that the revised plans for a Clean Air Zone aren't going to move forward until after a new Prime Minister enters Number 10 – which realistically means we're looking at the first few weeks of September, at the very earliest. We'll just have to wait and see!
If you're still thinking about scrapping your car regardless though, that's exactly where we can help here at Scrap Car Network. Our mission is to get you the most cash for your car, and we've made sure that the entire process couldn't be easier – just enter your car reg into our homepage to get a free, no obligation instant online quote. It only takes a few seconds. Curious to find out how much your car is worth?