4 Best Driving Apps On The Market
27th Nov, 2018
There are lots of aspects to driving can be a bit of a hassle at times. From dodging traffic jams to finding proper parking spaces (and then having to relocate them afterwards), sometimes you might find yourself wishing something could just take care of all that for you.
Well, we've got good news for you there – you're living in the future, which means that there's no shortage of handy smartphone apps to help you tackle the tricky bits. There's so many available, in fact, that it can be tricky to work out which ones are best, so here at Scrap Car Network we've done the research for you to uncover the most useful ones. Here are our recommendations – just remember to set them up before you set off, and don't fiddle with your phone while driving!
1. Waze (Traffic and Navigation)
Free to download on Windows, iOS and Android systems.
Built-in or portable SatNav systems aren't always the most reliable. Just ask anyone who's been directed through a river by their SatNav system. The trouble with most of them is that they don't always take into account local traffic when providing estimates for your journey.
Enter Waze. It's marketed as the world's largest community-based traffic and navigation app. With real-time traffic information supplied by fellow Waze users, you can spot delays well ahead of time, and take a look at suggested alternative routes to avoid any particularly congested areas. Waze also displays petrol prices for nearby fuel stations and can show you the journeys of friends, family and colleagues, which can be useful if you're all heading in the same direction.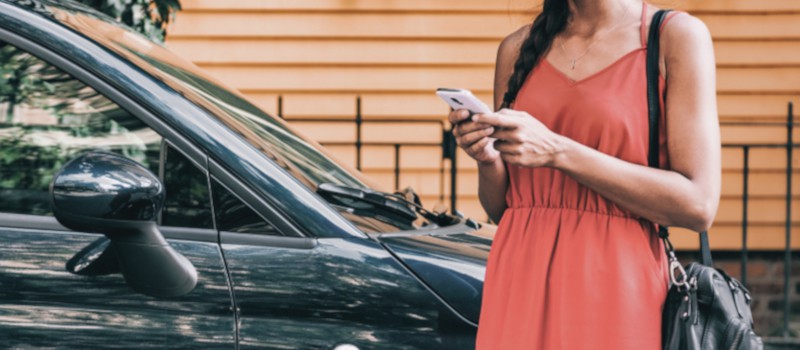 2. Find My Car (Parking)
Free to download on iOS and Android.
You might laugh, but seriously, losing your car is easier than it might sound. For example, huge airport carparks are common places to find confused holidaymakers, often severely jet lagged and increasingly desperate to remember where they left their ride home. Large, unfamiliar cities are other prime locations to forget which street you parked on. We've previously discussed two men who lost their cars for five days and twenty whole years, respectively.
The Find My Car app saves you the time and worry of searching for your car by preventing these tricky situations. Using GPS navigation, you can "check in" on the app before leaving your car and then view its location on a map when you're ready to return to it. Find My Car will also tell you how long it will take you to get back to your car and can offer quicker alternative routes should you be particularly short on time.
3. Parkopedia 
(Parking)
Free to download on iOS and Android.
We all know that familiar stress of frantically searching for a parking space in a busy city. It can often be enough to want to make you take the train! Handily though, this app makes that time-honoured struggle just that little bit easier.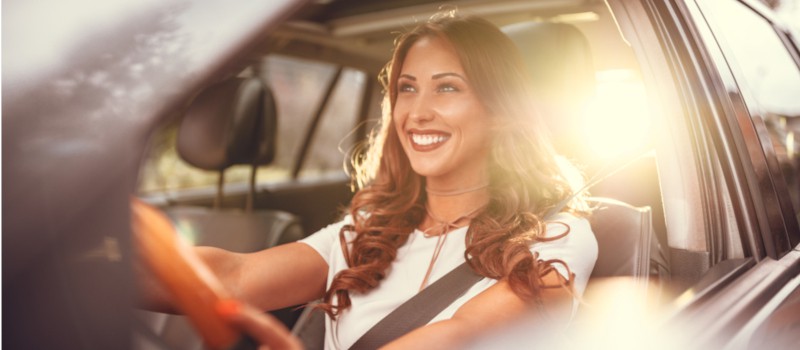 In a nutshell, Parkopedia offers what is essentially an encyclopaedia of parking spaces. The app's database lists over 38 million parking spaces in 75 countries, so it's especially useful when visiting cities you aren't familiar with! Parkopedia allows you to find available parking spots through an address search or by using your current location, and you can filter your search results by on-street, undercover or free parking. You can even reserve unoccupied spaces, so you can be sure that no one else takes your spot before you manage to reach it. Once the app has found you your ideal parking space, Parkopedia will advise how far it is away from your current location, commute times and current parking rates.
4. Carcorder
Free to download on iOS.
Dashboard cameras (dashcams) are more popular than ever here in the UK. It's not hard to see why –  if you're unlucky enough to have a crash that's severe enough to scrap your car, there's irrefutable evidence that demonstrates exactly what happened leading up to the collision. They do require a bit of investment though, and that's where Camcorder steps in to fill the gap. 
Carcorder is a free app available on iOS which essentially turns your smartphone into a dashcam. Using the phone's built-in camera, when activated the Carcorder app keeps an eye on your surroundings whilst on the road, continuously storing between one and three minutes of footage that you can access at any time. The footage is replaced automatically over time, saving memory space on your phone, but can be committed to long-term storage if the phone detects an impact (via a clever little accelerometer in the app).
Unfortunately, there's no app for restoring your car to pristine condition once it's finally past its prime. However, there is the next best thing – you can get the most amount of cash for your scrap car by using our services here at Scrap Car Network. Just enter your car reg and postcode for a free, no-obligation scrap car quote. No fuss, no hassle. Why not see how much your car is worth?