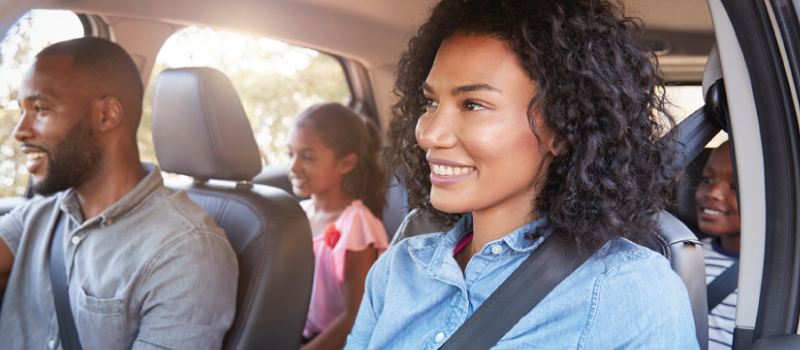 4 tip-top New Year's resolutions you can make for your car in 2020
22nd Jan, 2020
January's an odd month in lots of ways – as humans, we tend to attach a lot of emotional significance to it. It's a time of reflection, of musing what went right and what went wrong in 2019, and what we endured or enjoyed as a result. It's also a time of resolve and determination, as we think up ways we're going to better ourselves this year. And if you find yourself spending a lot of time in your car, it wouldn't be a bad idea to set yourself a few achievable car-related goals for 2020, too! Plus, if it all goes wrong (or goes well, depending on your perspective), you can always rely on us here at Scrap Car Network to get you the very best price when you scrap your car with us.
Tyre yourself out
Your tyres are one of the most crucial components of your car, and yet for some reason lots of people seem to underestimate just how important they are from a safety perspective. After all, if someone told you there might be a slight problem with your brakes, you'd waste no time in getting them checked out immediately. But a worn tyre doesn't inspire nearly that same sense of urgency, despite the potential consequences being broadly the same. A brake pad without proper friction can't prevent a crash, and in much the same way, tyres without proper friction can't either. For that reason alone, it's worth staying on top of the state of your tyres, and making sure to change them at recommended intervals, rather than waiting until a problem arises.
Get plenty of fluids
…into your engine. Your car needs a lot of different fluids to stay functioning smoothly throughout the year, including oil, coolant, antifreeze and windscreen washer fluid. They're all vital in their own way, and while they might not seem that important when you're parked up, you'd hate to run out of them while you're out driving. Without oil for example, your car's engine can seize up, causing potentially irreversible damage. Lack of wiper fluid, on the other hand, can prove a real problem if salt or grit is kicked up onto your windscreen – it could even momentarily block your vision, which is more than enough time to cause a potentially fatal crash.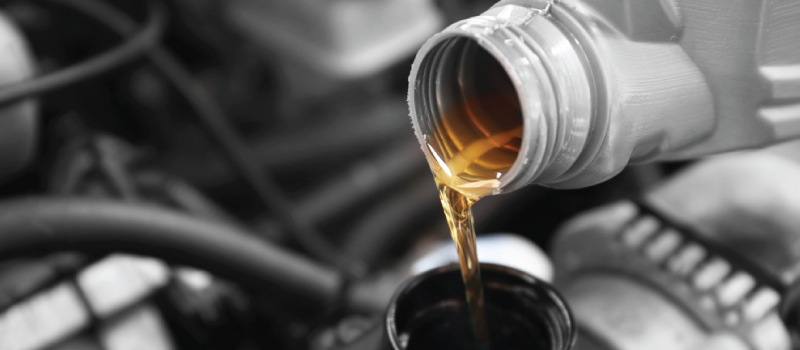 Sort out a regular service schedule for your car
One of the most universally common New Year's resolutions – by quite some way – is to use this year to finally get fit. But if you're weighing up various different gyms or even a personal trainer, it's worth bearing in mind that regular trips to a specialist can do wonders for the long-term health of your car, too. Unlike MOTs, servicing your car isn't a legal requirement, so most drivers tend to neglect it. After all, not many of us like the idea of regularly spending set amounts of money on anything, never mind our cars – not unless we can see a tangible benefit to doing so. Actually though, spending your money on regular preventative maintenance is much wiser use of it rather than dealing with problems as and when they come up. Urgent repairs tend to be more serious and therefore more costly, whereas preventative maintenance can deal with these issues in their infancy, or even prevent them from happening at all – which ultimately leaves more money in your pocket. As an extra bonus, it extends the operational lifespan of your car, too!
Pump the brakes on bad driving habits
As the saying goes – new year, new you! Most of us like to think of ourselves as amongst the safest drivers on the road, but the reality is that almost all of us could stand to improve our driving in some way. It could be something as serious as deciding not to take any more phone calls at the wheel, or something as simple as just leaving a little more space when overtaking. On that note, last-minute braking is something that lots of us tend to be guilty of, and speed limits are often taken as advisory at best by frequent motorway drivers. If you can't think of any bad driving habits, you might want to consider taking one of your parents for a quick nip around town, and see what they pick up on. Mums are always good for constructive feedback!
Drive less (if you can)
We know this one isn't going to be popular (or even feasible) for a lot of people, but if we're talking New Year's resolutions, it's definitely worth highlighting. Our cars will always provide a tempting way to get around, especially since our sceptred isle isn't exactly known for warmth or sunshine. But if you can, start looking out for the journeys you can make without four wheels – whether it's a trip to see a friend in another city, or just a short walk to the shops. Walking and cycling around is better for our physical health, and in many cases can save you a fair bit on petrol money too. Less intensive use also prolongs the life of your car, and as an added bonus it's better for the environment too.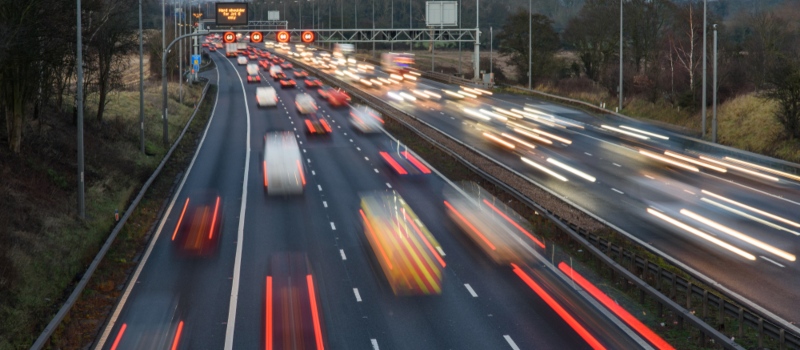 Of course, we're not suggesting that you get rid of your car immediately. Research generally shows lifestyle changes tend to stick when we make them slowly and gradually, rather than going 'cold turkey' and trying to change too much, too quickly. That said, it's arguably easier to give up your car when it's coming to the end of its useful lifespan anyway – and that's where we can help here at Scrap Car Network.
We're committed to helping you get the best price for your old car with the minimum of fuss and hassle – in fact, it takes less than 10 seconds to get a free, no obligation quote. All you have to do is fill in the fields on our homepage, and you'll have yours in no time at all. Couldn't hurt to look, could it?