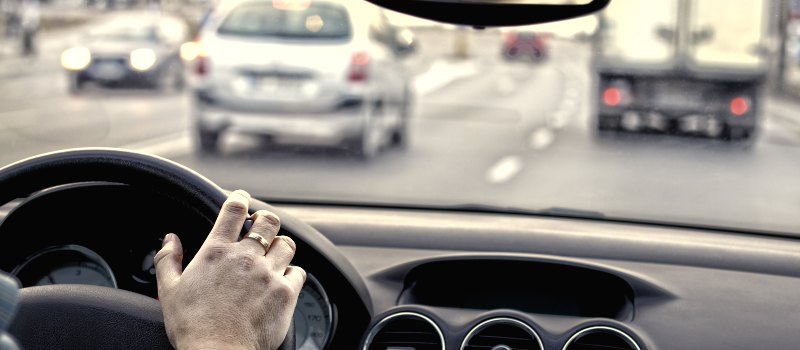 Which is the UK's worst city for drivers?
9th Dec, 2019
It's a straightforward question that's not always got a straightforward answer – after all, everyone has their own opinion on what qualifies as the worst city for driving, and the statistics are changing all the time. In other words, the definition of the worst driving city tends to depend on what kind of criteria you use. Almost all studies cover at least the three major ones: congestion, road rage, and the number of poor drivers who could potentially scrap your car. We cover these major factors below!
The UK's worst city for congestion
You've probably already guessed this one: year after year, London tops the list, often followed by Manchester. Edinburgh and Birmingham rarely make it out of the top ten, too. Considering the population densities of these cities, it's hardly surprising, especially where London is concerned. The average delays in our nation's capital last for about 102 seconds per mile (well over a minute), and average speeds reach a dizzying… oh, 16.3 mph. In the evening rush hour, this drops even further, down to 3.7 mph. If you're keeping track, as some researchers are, that makes it the seventh worst city in the whole of Europe for gridlock.
The city with the angriest drivers
We discussed the best ways to avoid road rage in a recent post, but it seems that drivers in some cities are better at it than others. It's estimated that an incident of road rage occurs about once every 20 minutes in the UK, which is once for every seven miles of road. What's more, the drivers with the worst tempers typically spend about five months of their entire lives being angry at other motorists. To make matters worse, in the heat of the moment almost half of the drivers on the receiving end start experiencing road rage too.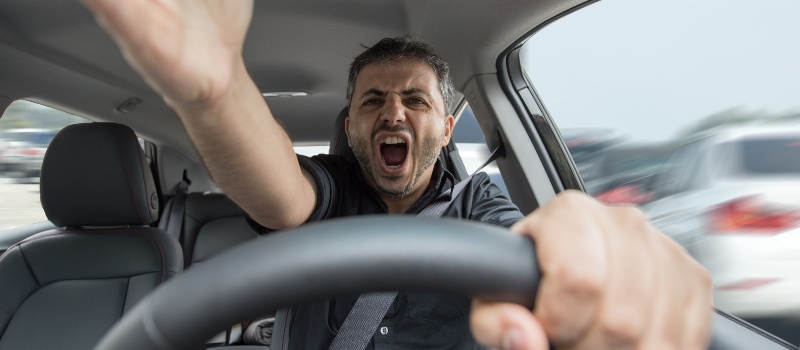 A 2019 survey measured the percentage of drivers in each city who experienced road rage, either by witnessing it from afar or being directly involved. Under these parameters, Edinburgh was ranked the worst UK city, scoring an unenviable 56.44 out of 100. That means a little over half of drivers in Edinburgh encountered road rage in some form over the past six months. Still, at least it's still a far cry from the world's worst offender – that record is held by Ulaanbaatar, in Mongolia, which scored 99.12. Perhaps not a dream destination for a road trip.
Where are the worst drivers in the UK?
According to analysis by the Department for Transport published earlier this year, the home of Britain's worst drivers is in Halifax, West Yorkshire. There, one in 10 drivers have at least one point on their record. Its close neighbour Bradford is almost exactly level, with the lead separated only by a decimal place or so.
However, even their records aren't as bad as those of one UK city from a few years ago. In 2016, the Mirror analysed 2.8 million drivers in the UK with points on their licences, and it's fair to say that Scotland did not come out of it well. Every single one of the top eight postcodes were all in the city of Glasgow. In fact, in the G40 postcode, about one in five drivers had at least one point on their licences. However, Glasgow's made some brilliant strides in recent years – more on those in just a second!
Which is the best UK city to drive in?
The top result in some of the more recent surveys might surprise you – it's Birmingham, which is especially impressive considering the population density. In 2016, it experienced nearly 3000 car incidents, which is the highest of any city outside London. But in a more recent survey, researchers gave 10 UK cities a score for their infrastructure, safety, pollution levels, and the cost of parking and fuel. Birmingham topped the charts. Interestingly, the same survey placed Glasgow as the UK's second most driver friendly city (30th worldwide), with a score of 89.67 out of 100. Either it's really managed to pull its act together in recent years, or the second set of researchers are using a drastically different set of parameters!
Wherever you live in the UK though, you can always count on us to help you scrap your car quickly and easily. We cover the whole of the UK with our nationwide network of trusted scrap car dealers, so that all you need is an instant online quote to get started! Just fill in your car reg and postcode into the fields on our site for a free, no obligation quote – it's really that easy! Ready to find out how much your car is worth?