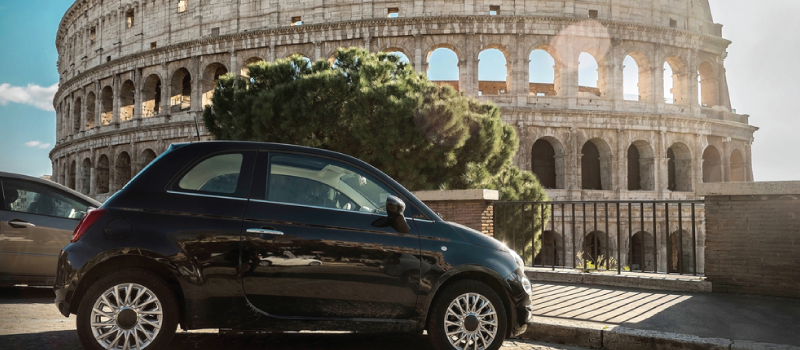 Make sure you're prepared when you're driving abroad in 2019
20th Feb, 2019
Whether we're travelling for work or leisure, with family or alone, driving a car whilst abroad can greatly increase our horizons. It means we can easily go wherever we choose, whenever we want, rather than waiting for public transport or paying through the nose for taxis. If you're planning on driving abroad in 2019, however, it makes sense to be prepared, because there could be some major differences to the driving experiences you may have encountered in previous years in the event of a no deal Brexit. Here's our handy guide to what you need to know if you plan on getting behind the wheel in European Union countries.
Will a no deal Brexit affect United Kingdom citizens driving in Europe?
Whatever side of the divide you're on, one thing for certain is that Brexit will bring with it changes, and some of them may well affect how we holiday and how we drive in European Union states. The scenarios below are only likely to apply in the event of a no deal Brexit happening on 29th March 2019 or any date after that, and as yet there is no way of knowing whether or not that scenario will come to pass. As always however, it's best to be prepared to avoid frustration as well as wasted time and money.
Green card insurance
When you hear the words 'green card' you may think of the American visa system, but in fact green cards are also currently required for citizens of many non-EU countries who want to drive within the European Union. These particular green cards are proof of insurance, and as it stands, a no deal Brexit will mean that you have to carry one on you to drive a car on continental roads. This applies to both domestic and commercial vehicles and it would also apply if you drove from Northern Ireland into the Republic of Ireland.
International driving permit
Unless a suitable deal is put in place before we leave the EU, a green card will be a legal necessity, but we might also need an international driving permit. This situation is complicated further by the fact that there are two different permits (or IDPs as they're called) in operation across the European Union countries. As part of ongoing preparations, the government has already made IDP application forms available at two and a half thousand post offices across the country, so if you expect to be driving abroad after we leave the EU, then it could be worth looking at and completing these forms as soon as possible.
With negotiations still ongoing, the need for a green card or IDP could yet change, but don't be caught out by arriving in France or beyond without one and then finding that they are a legal requirement. If you're driving to mainland Europe, it's also important that you're aware of their road signs and that your car is in roadworthy condition, so it could be worth scrapping your old vehicle and purchasing one that's much more suited for a long journey.
And if you do plan to scrap your car, we're just the people for that! We've designed our process so that it's as simple and as streamlined as possible. All we need is your car reg and postcode, and you'll find yourself looking at your very own instant online quote.