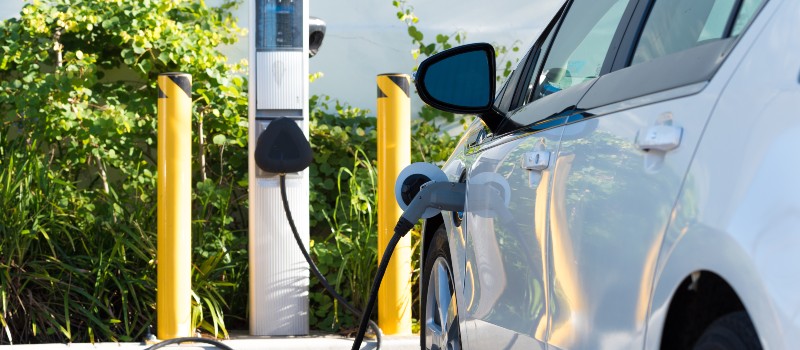 Is the electric car market getting re-energised in 2022?
28th Apr, 2022
Here's a fun fact – according to the Society of Motor Manufacturers and Traders (SMMT), the sales of all-electric vehicles (EVs) could reach 307,000 in 2022, which is a 61% increase on 2021's sales. If this prediction turns out to be true, that would mean that by the end of the year, almost a quarter of all new cars registered on UK roads could be either fully electric or plug-in hybrids.
The new car market is also due to make a comeback in 2023. The ongoing global shortage of semiconductors that's come as result of the Covid-19 pandemic, coupled with the increase of living costs brought on by the war in Ukraine, has caused many buyers to turn to the second hand car market in their search for a vehicle (this includes electric vehicles).
With the rising demand for electric vehicles, you might be considering an upgrade. So, if you are thinking it might be time to 'scrap my car', you're in the right place. It couldn't be simpler to get an instant scrap car quote with us here at Scrap Car Network.
With that in mind, here's what's going on with the electric vehicle (EV) market.
Surge in demand for used EVs
Views of electric cars went up by 127% in January 2022. This is in comparison to figures that were released at the same time last year, which also revealed that the number of electric vehicle leads being sent to dealers has jumped by 74% in the last year.
These statistics support the claims made by many analysts that electricity will become the most popular fuel type for our vehicles by 2025. However, many people have voiced their concerns that public EV charging infrastructure must be developed "ahead of demand" in order for this to become a viable reality, since the current infrastructure model isn't nearly developed enough to support a fully electrified UK transport market.
New car market comeback
The new car market was also set to make a comeback in the next year as well. However, people are now turning to second hand cars because of the increase in price for new cars in general that's been brought on by the shortage of semiconductors. Couple this with the cost of living crisis, and the new car market is struggling to live up to predictions made by the SMMT.
As a result, statistics did reveal that the new car market was up 27.5% in January this year when compared to figures from the year before, however that's still well below the market average reported before the start of the pandemic.
Things were on the up, but the SMMT has had to revise its 2022 new car market forecast, due to the increase in living costs brought on by the war in Ukraine. It now predicts that 1.89 million cars will be sold in 2022 (previously it predicted 1.96 million), which is still a 15% increase on sales made in 2021, but still down by nearly 18% when compared to pre-pandemic figures.
So, things look to have taken a slight hit when it comes to the sale of new cars (EVs, petrol, and diesel) for the moment, but you can be sure that whatever the current climate of the new car market, we're always going to be on hand to get you the best price for your scrap car. Here at Scrap Car Network, we make it really easy for you to scrap your vehicle. We won't be beaten on price, and offer hassle free collection with every vehicle we purchase. Just enter a few details about your vehicle, and you'll get an instant, no obligation quote, so why not find out how much your car is worth?