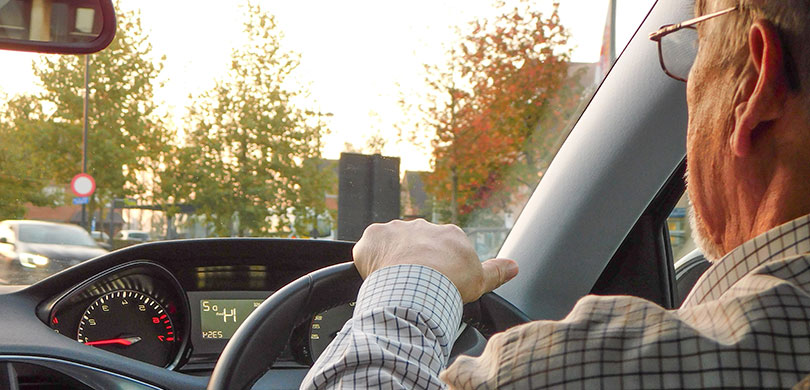 DVLA considering mandatory telematics plans for drivers over 70
14th May, 2021
It's a move that's already causing some controversy, and it's not hard to see why. Basically, the Driver and Vehicle Licensing Agency is currently in talks with UK road safety charity Driving Mobility, developing policies which could potentially see older drivers with select medical conditions being given a curfew and limits on how far they can travel.
Let's be honest, your personal opinion on this is probably going to be heavily dependent on how old you are. On the face of it, for many drivers it probably seems like no bad thing to have fewer drivers with conditions like dementia and epilepsy on the roads, especially since these sorts of conditions have been specifically identified in crashes serious enough to make someone decide – I need to scrap my car.
On the other hand, if you're an older, experienced driver who's spend decades on the roads, it might sound understandably unappealing to have your driving constantly monitored all of a sudden. That's probably why terms like 'draconian' and 'Orwellian' are already being used in some circles to describe the plans. Let's take a look at them in a little more detail.
What do the new proposals involve?
Basically, they're telematics policies for older drivers, not unlike black box insurance for younger drivers. As things stand, the new measures will affect drivers over 70 dealing with conditions like insulin-treated diabetes, epilepsy, dementia, and Parkinson's disease.
Right now, drivers with these sorts of conditions stand a very good chance of having their licence revoked for safety reasons. Under the new measures though, drivers would be able to keep their licences, as long as they agreed to abide by a specific set of regulations. Drivers over 70 with 'graduated licences' would have a tracker fitted to their car, which would ensure they:
Drove only during daylight hours
Travelled no more than 20 or 30 miles from their home
The black box would also monitor their braking, acceleration and cornering forces, sending out alerts to the relevant bodies if it detected any excessively forceful or erratic driving.
Why are these new measures being introduced?
As we've touched upon above, the measures already have their fair share of critics, which is probably to be expected! But it's worth noting that the proposals haven't just been conjured out of the blue – they're built on some solid data from the last few years.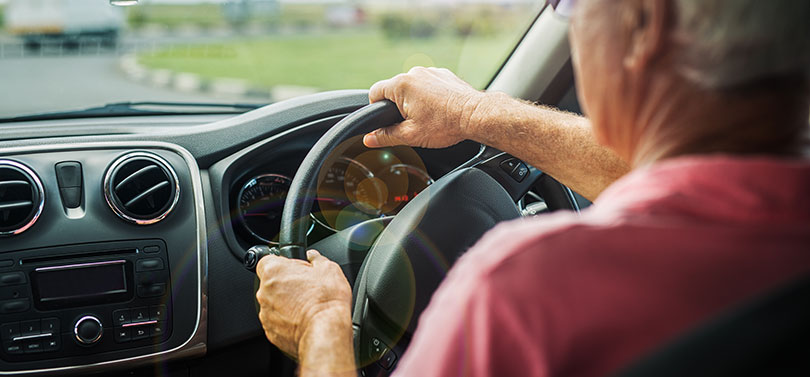 According to research conducted by the Department for Transport (DFT), there was an 8% rise in road deaths involving over 60s in 2019 alone, and the number of over 60s who died behind the wheel also rose by 15%. What's more, the data says that over 70s are considerably more likely to be involved in collisions that may have been caused by one or more of the following factors:
Driver failed to look properly
Driver failed to judge another person's path or speed
Poor turn or manoeuvre
Driver illness or disability (mental or physical)
Now, obviously there is already some level of measures already in place to reduce the risk that older drivers can pose to themselves and others on the roads. For example, over 70s already have to reapply for their licence every three years in order to continue driving. However, one of the key issues with this approach is that it relies on the drivers themselves to self-report any medical conditions which might affect their ability to drive. The DVLA typically rejects the majority of these applications, which is why an estimated 30% of drivers over 70 don't report these conditions in the first place.
This leads to a situation where we have an unknown number of drivers on the roads who might not be considered to be safe drivers by established standards, because they feel that their only options are either lying by omission, or else having their licence taken away. That's obviously far from ideal from a safety perspective, but nonetheless it's the situation we find ourselves in at the moment!
One proposed benefit of these new telematics policies is that they can help close this administrative blindspot by allowing drivers with these conditions to continue driving in specific conditions (conditions which may well make up the majority of their comfort zones anyway). This way, the DVLA is better able to gauge the relative safety of hundreds of thousands more drivers on our roads, while the drivers in question don't have to end up making a difficult choice between fibbing or giving up their cars entirely.
In the words of Edward Trewhella, the chief executive of Driving Mobility: "A lot of older drivers stick within their own locality – they go to the shop, the doctor's surgery, go and see a granddaughter down the road, probably on minor roads with which they are familiar." In his view, the new measures "would regularise that, and make it legal for them to do so as long as they didn't take a trip outside of an area or outside of a time restriction. That would mean that they were driving safely within their familiar environment."
It's worth noting, of course, that these plans are still in relatively early stages of development. The timing of the announcement is certainly interesting, as it roughly coincides with the proposal of a minimum learning period for learner drivers. (Predictably, that's proving equally controversial amongst some demographics.) As to whether they'll become set in stone… who knows? We'll have to wait and see.
Whatever happens with both of them though, you can always count on one thing – here at Scrap Car Network, you can always rely on us to get you the very best price when you scrap your car.
All you need to do is enter your car reg and postcode into the fields on our site, and we'll get you an instant online quote before you can say cash for cars. It only takes a few seconds. Curious to find out how much your car is worth?