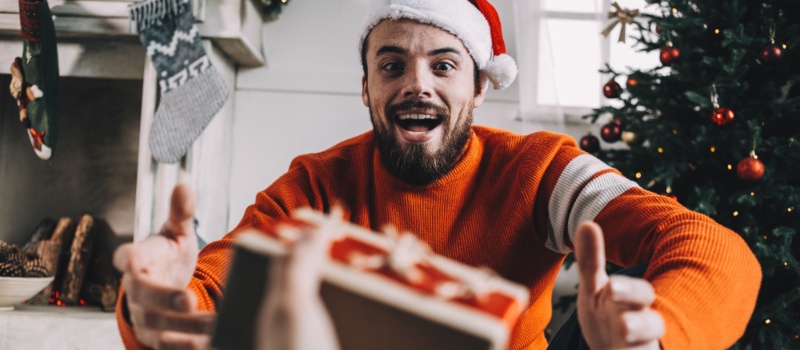 5 handy inspirations for petrolhead gifts this Christmas
16th Dec, 2020
2020 has been a very strange and turbulent year, so naturally everyone's on the lookout for presents to make this Christmas particularly cheerful. Now, the year's events might have put paid to certain automotive experiences and days out, tickets to racing events are off the menu too for the time being, with so much of 2021 still being up in the air at the moment. But that doesn't mean that there aren't still plenty of options to make Christmas an amazing day for the special petrolhead in your life. With 40 years behind us of getting our customers the best price when they scrap their car, we've got a few automotive enthusiasts in the Scrap Car Network offices… so here's some of our inspiration to get you started!
Movies, TV shows and scenes for smaller screens
Getting someone a DVD or a series for Christmas might seem like a bit of a hackneyed idea, but let's be honest – there's a good reason why DVDs are often regarded as such a safe bet! Not to mention that the way winter's shaping up at the moment, we're still all going to be spending plenty of time inside – so your recipient might as well do it with something they love watching.
When it comes to TV shows, Top Gear is an obvious classic, and you've got a huge range of choice in regards to films too. Capers like the original Italian Job are always good for a rainy Sunday afternoon, or settling in for legendary feuds like Ford v Ferrari. Depending on the age of the person you're buying for, films in the Transformers franchise might be a good option, and the Fast and Furious films don't require a tonne of mental energy either.
Wall art and photography
If you're buying for someone who has a certain appreciation for automotive poise and form, they might well love something to hang on their wall. There's no shortage of options to choose from – you can look for some local independent artists to gift something that's truly unique, and hopefully won't break the bank. Or, you can go for more immediately recognisable artworks in the form of classic film prints, either of the cars themselves, or of iconic figures who have long associations with beautiful vehicles – people like Ayrton Senna, James Bond or Steven McQueen. Vintage photography is another good avenue to consider, too.

Collectables and memorabilia
Now, here's another excellent avenue worth exploring, especially as there's so much memorabilia for established brands like Jaguar, Lexus or Bugatti. For example, you can get them a paperweight of their favourite car marque, or a plaque to proudly display somewhere on their walls. And of course, depending on your budget, there are plenty of classic car parts that have been repurposed into other handy things – such as desk lamps, clocks, or even chairs or coffee tables.
You can also get plenty of model racing cars, from relatively simple versions to more expensive die cast models – detailed recreations of beloved individual vehicles which can be displayed in pride of place on your recipient's desk at home or at work.
Car tech and gadgetry
This is a good one to think about if your recipient is just starting out as a driver, or perhaps has happily been driving an older model of car for quite some years. You can get some relatively inexpensive upgrades for older or secondhand cars in the form or tech like Android Auto or Apple CarPlay. These can provide access to a wide range of brand new functionality, like handsfree phone communication, Bluetooth mobile connection, and GPS and satellite navigation – just to name a few!
Books and manuals
Anything you can think of to do with cars, chances are what's been written on it could fill multiple libraries. Automotive literature spans from detailed explorations of the vehicles themselves, to the best driving destinations all over the world, to examinations of their importance in world history and culture. And of course, there's the fun lighthearted stuff, like anthologies and joke books and anecdotes.
Or, you can have a serious think about manuals and how-to books. A manual might not sound like the sexiest thing to gift to someone on Christmas, but there's a lot of long-term value in it. Car enthusiasts love tinkering around with their cars, so a simple gift of the right kind of toolbox, together with a manual or a tips and tricks book can have them merrily making adjustments for months or even years later. Not only is this great fun for them, but for younger drivers it can encourage them to keep on top of car maintenance, which is helpful for keeping their car in tip-top shape!
These are just a few of our general suggestions of course – when it comes right down to it, you're the best person to judge the tastes and preferences of the person you're buying for. We're not always the best personal shoppers here at Scrap Car Network, but we'll tell you one thing we are good at – and that's getting you the very best price when you scrap your car with us. All you need to do is enter a few details into our homepage, and we'll provide you with an instant online quote then and there. Curious to find out how much your car is worth?